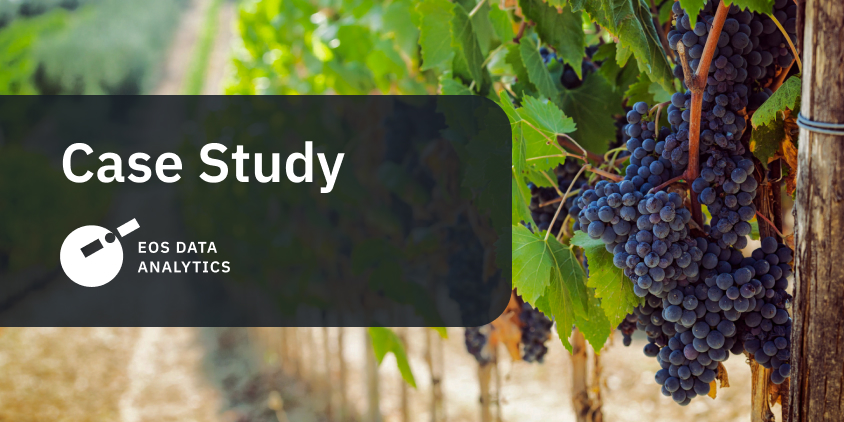 Figuring Best Grape Harvesting Time With Weather Data
The two most-produced fruits in Egypt are citrus and grapes.
The grapes market is large and developing fast due to the rising demand from the EU and more markets to reach. From north to south, table grapes are produced throughout the country and are available for sale from late spring till late autumn.
Favorable weather and the newest technologies helped increase the production of grapes in Europe by 4% from 1.42 million metric tonnes in 2021 to 1.48 MMT in 2022 despite a 40% rise in cultivation costs despite high inflation and US dollar liquidity troubles.
The most challenging part of grape production is harvesting since the harvest season is compact, and it is important to predict it correctly and plan packing and shipping schedules accordingly. In addition, the company needs to deliver grapes to the shelves before the market is overflowed with supply to gain a competitive edge.
This case study reveals how EOSDA Crop Monitoring, an online satellite-based precision agriculture platform for field monitoring created by EOS Data Analytics (EOSDA), helps an Egypt-based company collect grapes 7-10 days earlier than competitors.
Overview: About The Client
Founded in 1981 in Egypt, the client's company is a market leader in the Middle East and Africa in agricultural commodity trading and manufacturing. For its customers, the company also provides such logistics services as stevedoring, warehousing, transportation, poultry and oil production, sugar replacement, and juicing.
The business constantly expands in terms of the agricultural areas they maintain and the types of products they produce and sell. It's the leading juice concentrate producer in Egypt, and its R&D department works on new products to expand its assortment of cosmetics, preservatives, and cattle food. The company maintains long-lasting relationships with LIDL, Tesco, Edeka, and other customers.
As a client of EOS Data Analytics, the company has been using EOSDA Crop Monitoring for previously collected historical weather data, satellite imagery, and NDVI analytics to monitor its pomegranate orchards.
NDVI, or Normalized Difference Vegetation Index, measures photosynthetically active biomass in plants and thus is the most suitable index to track crop development dynamics. It can be used throughout the crop production season, though its values will be most accurate at the active growth stage. This is one of more than a dozen of indices available for tracking in EOSDA Crop Monitoring.
Weather forecasts provided by EOSDA Crop Monitoring allow the company's engineers to determine the risks of frost damage to mango trees and take necessary precautions against it, like potassium silicate spraying or hot air irradiation.
On the table grape market, the company works as a producer, reseller, and exporter.
Challenge: Breaking The Dormancy Stage As Early As Possible
To hit the market with grapes earlier than others, the company needs to harvest them as early as possible.
In the middle of August, once harvesting is done, grape trees go into a dormancy stage. Reaching optimal yield after this stage requires grape trees to go through a certain amount of chilling hours . Once a grapevine experiences enough hours with cool temperatures, it becomes ready to start the vegetation phase, and its grapes are guaranteed to have a good taste.
Grapevine development can be forced through the usage of a dormancy breaker compound. This way, the company can collect yield earlier, but first, it would need to calculate the number of chilling hours and figure out the earliest time to apply the breaker.
EOSDA Crop Monitoring
Using satellite monitoring for remote fields management in one platform!
Solution: Calculation Of Chilling Hours
At the end of 2020, the company obtained an EOSDA Crop Monitoring Essential subscription to collect weather data – hourly minimum and maximum temperatures in particular – and calculate the number of chilling hours for their fields with table grapes.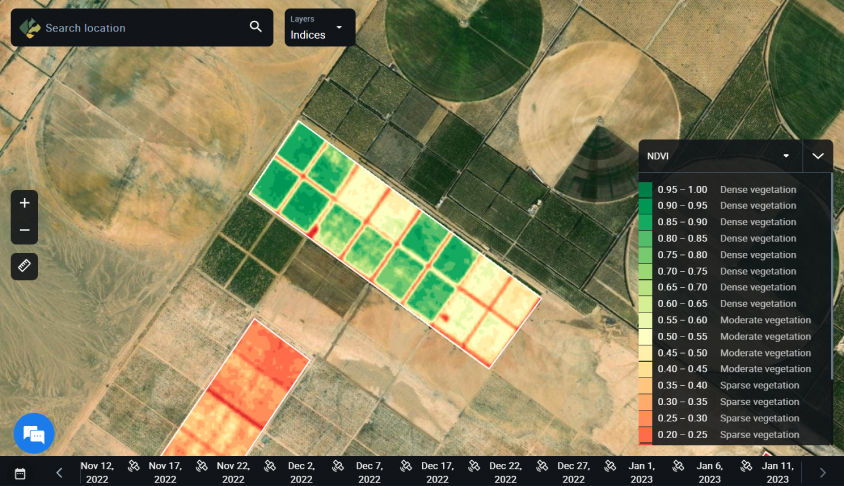 Since our company not only produces and exports its own table grapes but also resells grapes from outsourced and contracted farms, learning the number of chilling hours in the region would also allow us to better calculate times when the market is most overflowed and get grapes from our partners when the prices are the lowest.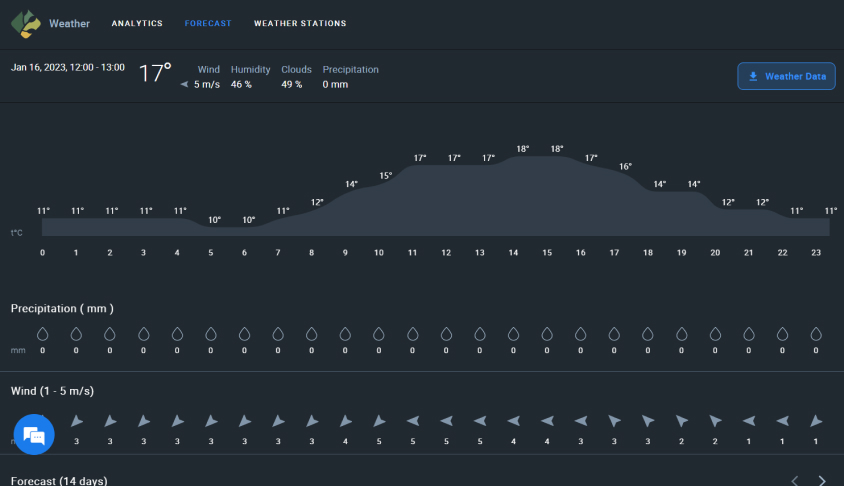 Over time, the company started using EOSDA Crop Monitoring in its other projects as well.
Outcome: Grapes Are Now Harvested 7-10 Days Earlier Than Before
With EOSDA Crop Monitoring, the company's employees collect temperature data about their grape slots every day to calculate the number of chilling hours their yields go through.
This ability allows the business to find the best time to apply a dormancy breaker while ensuring the high quality of grapes, schedule their harvesting activities, and predict how many tons of grapes they can offer during certain time slots.
As a result, the company now harvests the grapes 7-10 days earlier compared to competitors. Hitting the market first, it promotes its grade-A supplier brand, receives positive customer satisfaction rates, and increases its profits by 10-15% during early sales.
From a long-term perspective, EOSDA Crop Monitoring helps the company to reach its strategic goals of becoming the biggest grape producer and one of the top 3 agro-processing companies in Egypt, as well as reaching the markets of Asia and South and North America with its production.
About the author:
Lidiia Lelechenko is the Account Executive at EOS Data Analytics, a global provider of AI-powered satellite imagery analytics.
Lidiia joined EOS Data Analytics in December 2022. She is primarily responsible for sales and development on European markets.
Lidiia holds a Master Degree in Viticulture, Winemaking & Marketing obtained in ESA (École supérieure d'agricultures d'Angers). She has over 6 years of experience in various roles related to SaaS solutions sales and research activities in sensory analysis.
Currently, Lidiia is responsible for strengthening the company's presence and recognition on European markets by shedding the light on satellite remote sensing in English, French, Italian, and Spanish.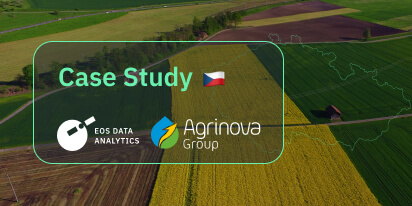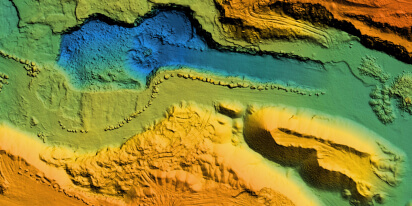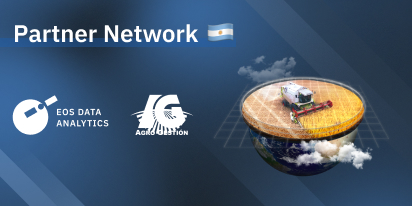 EOS Data Analytics Partners With Agro Gestión
With a focus on innovation and sustainability, EOS Data Analytics and Agro Gestión's partnership will bring cutting-edge satellite technology to more agribusinesses in Argentina, Paraguay, and Spain.