Space Solutions For Earth Problems
EOS Data Analytics takes advantage of cutting-edge geospatial data analytics along with AI-powered algorithms to boost businesses globally and address the challenges humanity is facing today.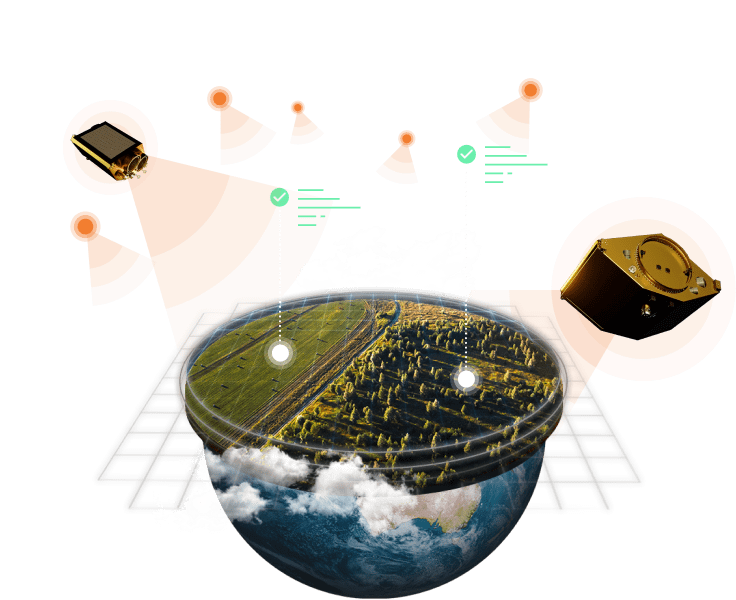 EOS Data Analytics (EOSDA) is a global provider of satellite analytics solutions in agriculture and forestry, capable of creating solutions for 22 industries on request. The Company is part of the Noosphere space group set up by Dr. Max Polyakov and operates since 2015, partnering with governmental, commercial, and scientific organizations. All tools and products we create are meant to drive sustainability across the globe within our mission of helping preserve the Planet.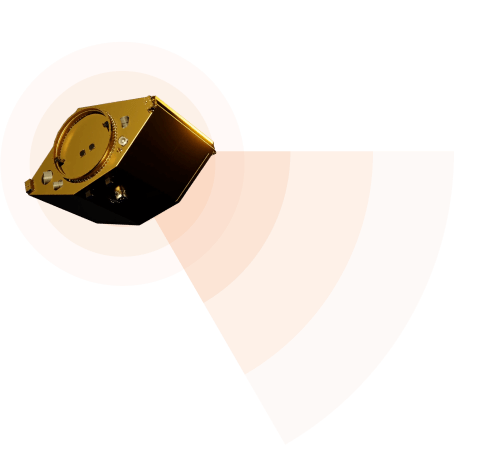 OUR MISSION
Harnessing the power of satellite technologies to provide businesses with fast and accurate data-driven decisions.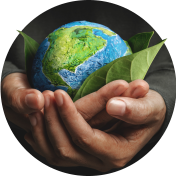 OUR VISION
Make space tech a global driver of sustainability on Earth.
Our Products
Our products and solutions integrate satellite imagery and proprietary AI-powered algorithms to drive business decision-making and endorse sustainable practices.
EOSDA Operational Environment
EOS Data Analytics employs the vertical integration model to have more control over its supply chain - from manufacturing satellites to obtaining satellite data insights.
Upstream:
Space engineering and satellite imagers expertise
Satellite & payload manufacturing
Satellite launch
Step 1: Satellite's Assembly and Launch
The first step is the manufacturing, assembling, and launching of the EOS SAT constellation. Following the sun-synchronous orbit, these satellites collect refracted light using 13 different spectral channels (bands).
Step 2: Independent, high-quality data
Next, EO satellites are manufactured and integrated through tasking or continuous monitoring.
Midstream:
Mission control center
Ground stations
Data acquisition & storage
Step 3: Receiving and Processing stations
Then, four ground stations located in different parts of the world acquire satellite imagery data ensuring the finest output.
Downstream:
Data processing
Data fusion
Algorithms & Analytics
Product & services
Step 4: Delivering insights to our solutions and software
Finally, we apply our best proprietary algorithms and neural networks to transform raw satellite data into powerful insights provided to the customers via fully-functional products and custom solutions developed by the EOSDA Team.
TIMELINE
EOS Data Analytics History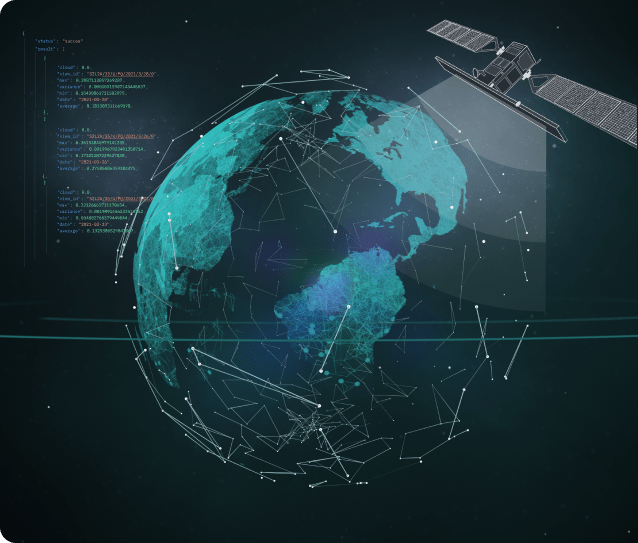 2015
EOS Data Analytics, a trusted global provider of AI-powered satellite imagery analytics and developer of remote sensing solutions, is founded. The Company starts its journey as part of the vertically integrated space business set up by Max Polyakov.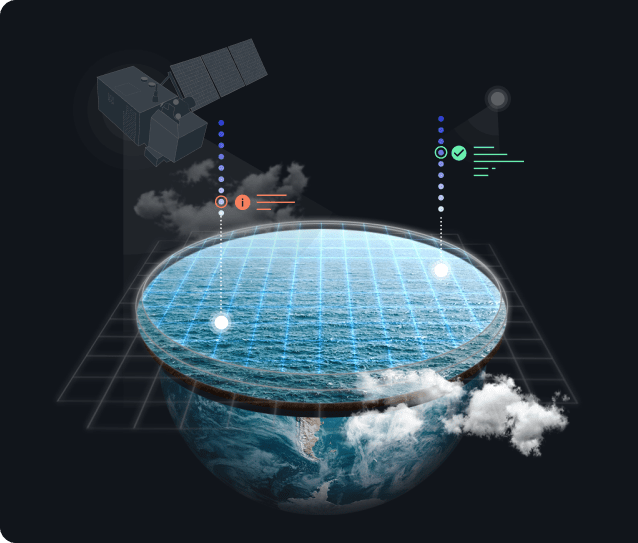 2016
EOS Data Analytics develops Water Cloud, a solution to wasteful water consumption in California, and begins the development of EOSDA LandViewer, a GIS tool for searching and processing satellite imagery to extract valuable insights.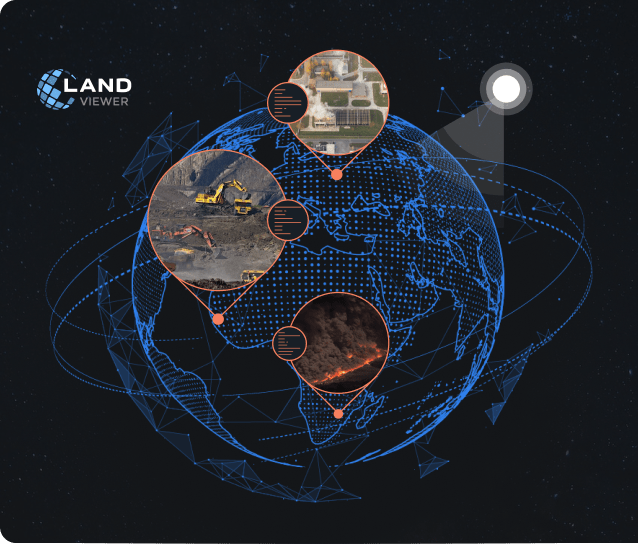 2017
The Company launches EOSDA LandViewer. This catalog of satellite imagery is at once a tool with more than 10 band combinations available for processing data obtained from every image. The resulting information can be effectively used to solve real-world business problems.
EOS Data Analytics becomes a member of the International Astronautical Federation (IAF).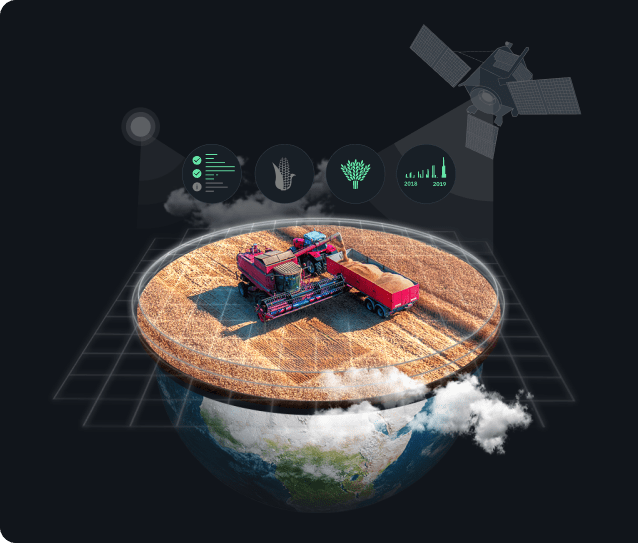 2018
EOSDA team develops and implements custom solutions - crop classification and yield prediction - for the governments of Azerbaijan and Kazakhstan.
EOS Data Analytics becomes a partner with Kenya, Nigeria, and a number of other African countries. Testing EOSDA technologies on the African continent begins.
Partnership with the World Bank begins.
EOS Data Analytics Team develops a unique deep learning program for implementing more custom solutions in the future - classification, clusterization, soil moisture analytics, and yield prediction.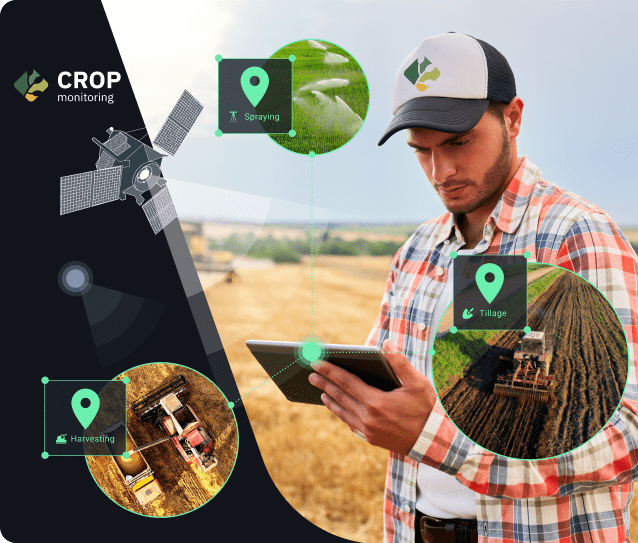 2019
EOSDA Crop Monitoring – a digital satellite-driven precision agriculture platform and a one-stop solution for monitoring crops and managing field activities on a regular basis – gets launched.
An agreement on satellite monitoring for the Antarctic Continent between EOS Data Analytics and the National Antarctic Scientific Center is signed.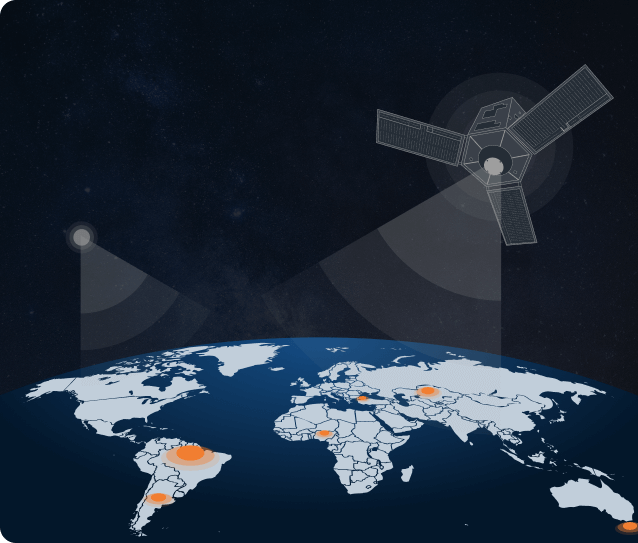 2020
EOSDA launches a new agro project and signs long-term cooperation agreements with the largest agritech companies of Brazil and Nigeria, including StarkSat.
Harvest monitoring and crop state assessment successfully implemented for the government of Kazakhstan.
Grant from the European Commission for the Horizon 2020 Program to implement the GoldenEye project to support the mining industry in Europe.
PoC on the assessment of the scale of deforestation implemented for EOSDA's first-ever commercial client - Forico, Tasmania's largest private forestry management company.
Greenpeace starts applying EOSDA solutions to global challenges daily.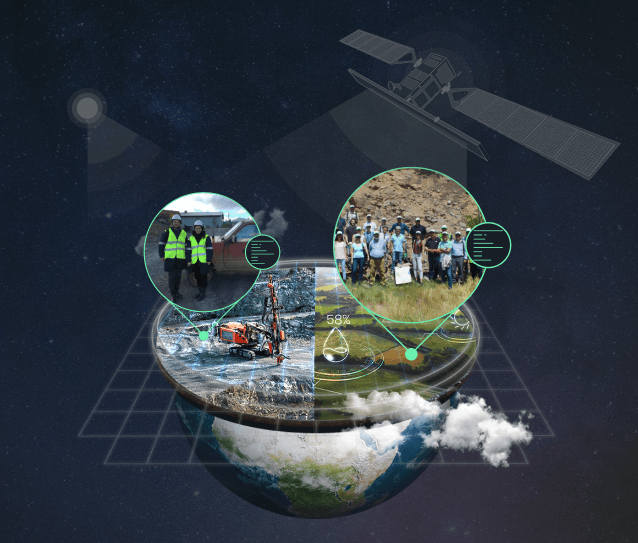 Horizon 2020
EOS Data Analytics brings its expertise to the Goldeneye project within the EU's Horizon 2020 initiative.
The Goldeneye project envisions the development of a processing platform turning Earth observation and Earth GNSS data into actionable intelligence to enable sustainable and cost-efficient mining operations.
EOSDA's role in a project consortium is to sustainably assess mining sites by using various image processing technologies, focusing on the ecological monitoring of mine-related indicators.
Proud to be a contributor to Horizon Europe, EOSDA pledges to put its expertise to good use in future initiatives uniting science and innovation.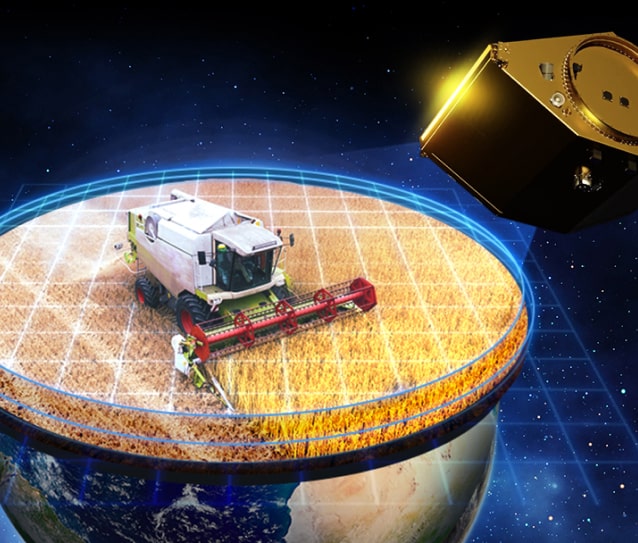 2021
EOS Data Analytics is preparing to launch a unique satellite constellation solely for agricultural needs - EOS SAT. Dragonfly Aerospace, a space tech solutions provider, agrees to deliver the first out of 7 optical satellites into Low Earth Orbit in 2022.
The Company launches an online platform for sustainable and efficient forest management - EOSDA Forest Monitoring.
EOSDA enters into a partnership with Kongsberg Satellite Services (KSAT), the world's largest provider of communication services.
296,000 new EOSDA products' users exceeding 735,000 (195 countries) in total.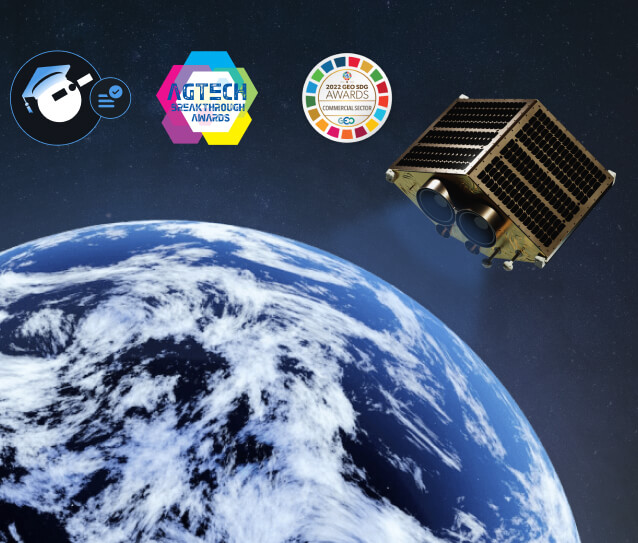 2022
EOSDA completed the assembly of EOS SAT-1, the first agro-focused satellite made by a remote sensing company.
The amount of EOSDA users worldwide grew by 29.5% and reached 975,733 people, and 14 new companies joined EOSDA Partner Network.
EOSDA Crop Monitoring was recognized as "Yield Forecasting Solution of the Year" in the Agtech Breakthrough Awards Program.
EOSDA received the GEO Sustainable Development Goal Award from EO4SDG.
EOSDA extended its Academic Outreach Program and allowed students, researchers, scientists, universities, and non-profit organizations to access its analytics tools.
EOSDA IN NUMBERS
EOS Data Analytics Today
YoY Revenue Growth 2021/2022
101% growth
For 2021 & 2022, the year-to-year EOSDA revenue has increased by 101%.
Total Number of Users
950K+ users
EOSDA products are currently used by over 950,000 people in 195 countries.
Total Area Processed
46ML+ ha
Over 46,000,000 hectares have already been processed using our remote sensing solutions.
Satellite Imagery Processed Monthly
59ML+ images
On average, over 59,000,000 satellite images are processed using EOSDA solutions.
Retention Rate
96%
The average EOSDA customer retention rate is 96%.
Surface Analyzed Monthly
94ML+ SQ KM
Every month, our satellite solutions analyze over 94,000,000 square kilometers of Earth's surface.
EOS DATA ANALYTICS TEAM
Meet the People Behind It All
EOS Data Analytics Team is truly global. We have 225 employees in several countries. We're also highly science-driven, having 25 Ph.D professors and 60 in-house data scientists and GIS specialists overseeing the development of every EOSDA solution.
Leadership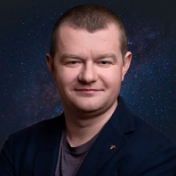 Dr. Max Polyakov
Founder & Chairman
EOS Data Analytics was founded by Dr. Max Polyakov - a Ukrainian investor, space and IT entrepreneur, and philanthropist, who started his first company in 2001. Over the years, Dr. Polyakov has started up a number of companies and projects, gaining international recognition. His interest in space technologies and his faith in the power of these technologies to change our planet for the better led to the founding of EOSDA in 2015 as part of Noosphere Ventures.
Artem Anisimov has been interested in the commercial exploration of space for as long as he can remember. In 2020, he joined EOS Data Analytics, and, as its Chief Executive Officer, has since been responsible for setting and overseeing the Company's strategic goals, making sure they are measurable and describable. Artem holds a graduate degree in Space Law and is a licensed attorney in the state of New York.
Science Team
The quality of EOSDA products is ensured by having a team of highly competent specialists consisting of 25 Ph.D. professors and 60 in-house scientists. Thanks to their input, we've already developed a number of successfully implemented custom solutions, including yield prediction, crop classification, harvest dynamics monitoring, and more.
Our Team
Vera Petryk has a life-long passion for everything space-related. She joined EOS Data Analytics in October 2020. As a CMO, Vera is overseeing all the marketing and PR processes, making sure the EOSDA brand and all of its products stay competitive. Vera's approach has been to relaunch the EOSDA brand as a global provider of satellite imagery solutions in Agriculture and Forestry with a more emphasis on sustainable development. Vera's marketing strategy also includes launching and promoting EOSDA products in regions of Latin America, Africa, and North America.
Lina Yarysh
Head of Customer Success
Lina Yarish is in charge of the team of Customer Success Managers who act as trusted advisors for the Company's clients on behalf of EOS Data Analytics. Under Lina's guidance as the Director of Customer Success, the team has successfully onboarded over 2000 clients, with hundreds of requests processed daily. Thanks to Lina's experience which comprises 7+ years in Business Development and Account Management, every EOSDA client gets heard and attended to.
Having joined EOS Data Analytics in 2020, Rim has already successfully established a number of strategically important partnerships in some of the countries of Africa and Asia. Thanks to Rim's dedication, over 5 million farmers in these countries are now receiving our sustainable remote sensing solutions. As the VP of Sales, Rim is in charge of every aspect of EOSDA business development, such as ensuring and maintaining global coverage, scaling up of ongoing projects, and more.
Brijesh Thoppil
Strategic Partnerships Lead
At EOS Data Analytics, Brijesh is engaged in partnership development, bringing his unique and effective approach to the table to strengthen our market presence. Owing to his 11-year experience in business development, technical project implementation, and management, Brijesh is our strategic link between EOSDA updates and brand awareness on the side of the Company's partners. He coordinates training, communicates with strategically important partners, and oversees the progress of the Company's partnership goals implementation.
Andrew Muzychenko
EOS SAT Product Manager
The 6-year experience in project management, delivery management, and as a CTO, allows Andrii to supervise the technical aspects of the preparations for the delivery of the EOS SAT-1 satellite expected in 2022. He is passionate about satellites, and we're happy to have such a space enthusiast and satellite delivery expert at EOS Data Analytics.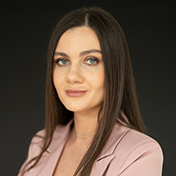 Yuliia Sheveliuk
Chief Financial Officer
Yuliia is an essential member of the EOS Data Analytics Team since 2021. In a short time, she has rebuilt the Company's financial team, boosting the efficiency of financial management. Yuliia's supervision covers such indispensable aspects of EOSDA as strategic financial planning, formation and regulation of the Company's financial policy, overseeing budgeting, and more.
Diana Arutiunian
PR Team Lead
Diana is with EOS Data Analytics since March of 2021. Building on top of her 5-year experience in external communications and media relations, Diana has greatly contributed to the implementation of the Company's communication strategy through B2B and B2C PR tactics expanding our market reach.
Valeriia Zakrevska
SEO Team Lead
Valeria Zakrevska is an SEO Team Lead overseeing primarily the internal and external optimization of the EOSDA website, helping the Company to organically attract and engage more target audiences worldwide. She holds a Master's degree in International Communication Technology and has a 5-year of experience in search engine optimization for commercial space, education, healthcare, SAAS, and other niches.
Lozko Kateryna
CSM Team lead
Kateryna Lozko leads the Customer Support Manager Team at EOS Data Analytics. Kate has to make sure every member of the team knows exactly what has to be done to maintain a high customer satisfaction rate. The atmosphere in the team is always a positive one thanks to Kate's efforts - she has 10+ years of experience in customer success jobs. Kate onboards new team members, always making sure the professional standards of EOSDA are upheld.
Yatsenko Elena
Content Team Lead
Elena Yatsenko is a Content Manager at EOS Data Analytics with 7 years of experience in producing content that communicates a brand's story. Elena's currently overseeing the creation of multiple forms of content to enhance the company's credibility and grow its customer base. Her duties include leading a team of content professionals, creating content strategies to highlight products and services, researching competitor content and market trends to identify new content styles, and more.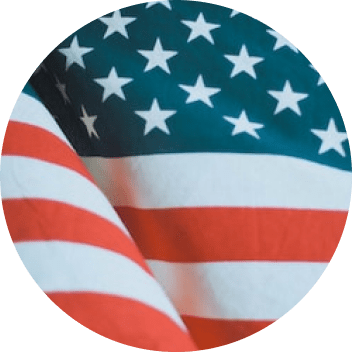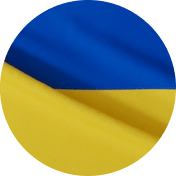 Headquarters:
Mountain View, California, United States of America
EOS Data Analytics was founded by a Ukrainian entrepreneur and philanthropist - Max Polyakov.
Mindset
Everyone of us is part of something bigger. We're building a company, a leader among the VAS (value added services) space sector companies.
Leadership
Leadership at EOSDA means leading the team toward the goals; inspiring and motivating them with your own example.
Responsibility
Each of us takes responsibility for our decisions and the consequential work results.
Organization
Business processes in the company are supposed to simplify the workflow, not complicate it.
Proactive position
We are initiative and always on the lookout for new approaches that can potentially make a difference in the world.
Adaptability
We're open to changes and adapt ourselves to them in order to better achieve the company's goals.
Professional attitude
We are professionals in our field.
Learning and growth
Learning for us is an important and perpetual process crucial for the company's growth.
Mistakes
We accept responsibility for our own mistakes. We are learning from our mistakes to not repeat them in the future.
Motivation
Motivation is coming from within each of us while the company understands, supports, and develops it.
Cooperation
We work as a team supporting each other. Teamwork is an essential building block of our activity.
Communication
We stand for transparent, polite, horizontal, equal, and concise communication.
Planning
We build our plans so that we can achieve the main goal (business profit) as fast and as effectively as possible.
Efficiency
The efficiency of the whole team is the sum total of the efficiencies of all team members.
Recognitions and Memberships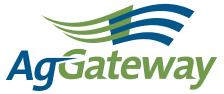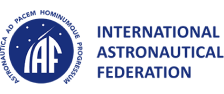 Member of International Astronautical Federation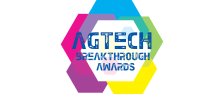 AgTech Breakthrough Awards 2022: Yield Forecasting Solution of the Year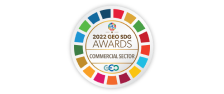 GEO SDG 2022 Award: Commercial category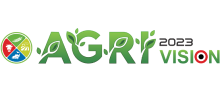 Society for Agricultural Research & Management (SARM): 2023 Business Innovator Award
Newsroom
Check out the latest news about EOSDA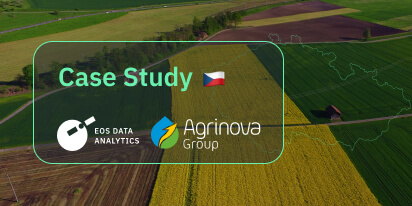 OUR PARTNERS
Global enterprise partners