Become a partner with EOS Data Analytics
EOS Data Analytics - a leader in the precision agriculture sector with years of expertise in agriculture and forestry - offers lucrative agro partnership.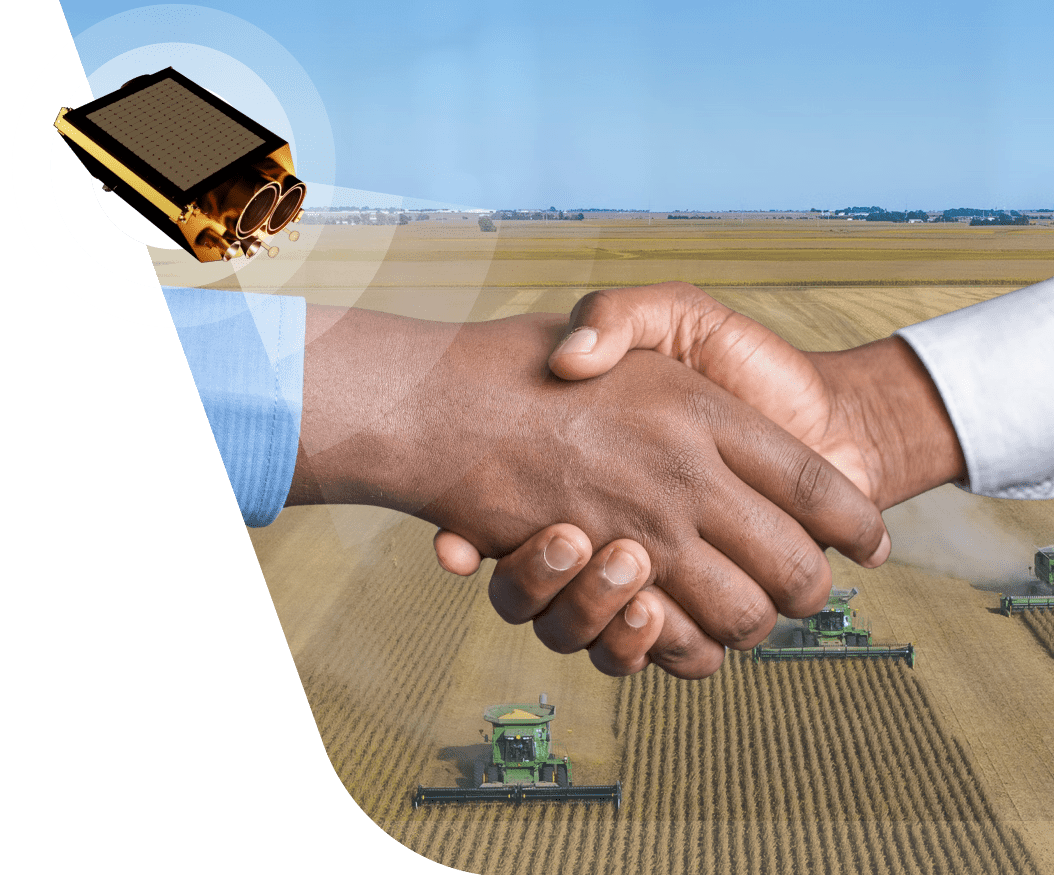 Partnering with EOSDA Crop Monitoring
Boost your revenues by becoming a reseller of our product
We offer a way of making more with less. By partnering with us, you get access to a fully equipped digital precision agriculture platform that you can resell to your clients at your own prices. No need to spend extra money and time - we've already done it for you. Full technical & marketing support guaranteed.
EOSDA Partner Program's main goal is to build a global network of resellers, supporting and developing companies all around the world, strengthening their market presence and establishing mutually beneficial relationships to last.
Are some or all of your customers - farmers?
Offer them our innovative satellite EOSDA Crop Monitoring solution as a reseller.
The EOSDA Crop Monitoring online precision agriculture platform brings satellite technologies to the farmer's assistance - providing an impressive array of tools tailor-made to keep the crops healthy and yields bountiful at a lower cost.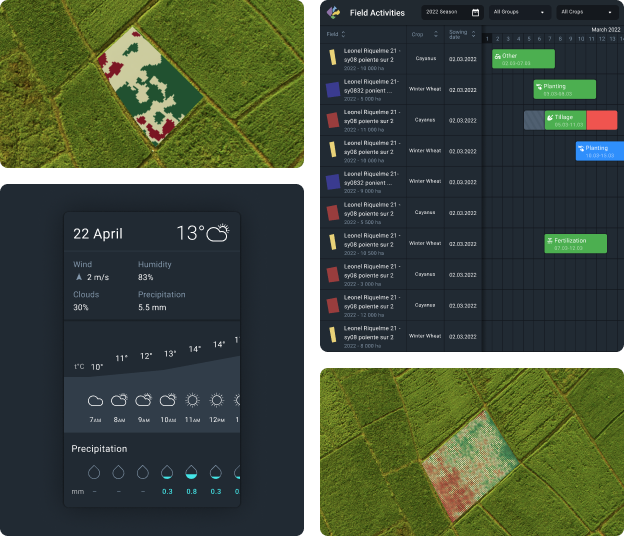 Pre-integrated Solution For You and Your Customers
EOSDA Crop Monitoring Key Features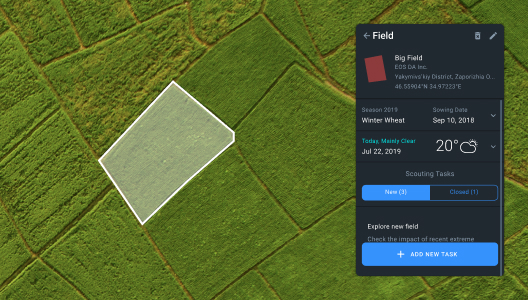 Field Monitoring
Remote sensing via satellite imagery data and a built-in set of vegetation indices allow growers to keep constant vigil over their crops, monitoring their development, detecting issues at a glance, and measuring the attributes of vegetation that are tell-tale signs of its current state.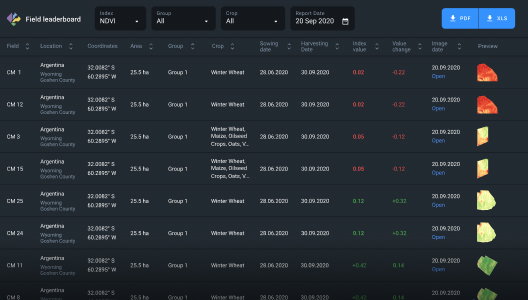 Field Leaderboard
A farmer can use this interactive table of all of his or her fields rated according to the latest negative deviations of the NDVI value to quickly determine which fields are suffering from crop issues the most at a given moment and thus require immediate action.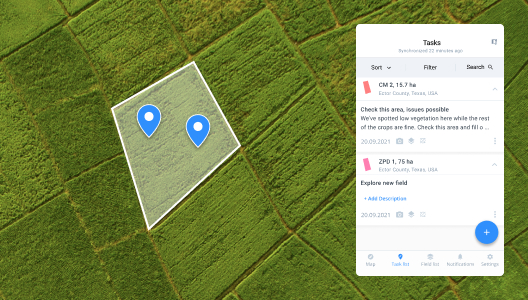 Scouting on Web & Mobile
Scouting on digit: using maps of problem areas automatically detected by satellites, a scout can really cut to the chase and investigate what has to be investigated right away. Mobile app works in the fields just as well. Scouts can add snapshots to reports generated in the app for the team to see.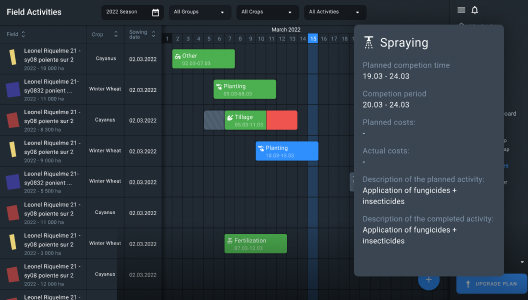 Field Activity Log
Planning, monitoring, and logging the completed field activities has never been easier with this feature. Essentially, it is a log for keeping records about all of your field activities - past, present, or future - in one place. Add, monitor, delete, specify details, and more.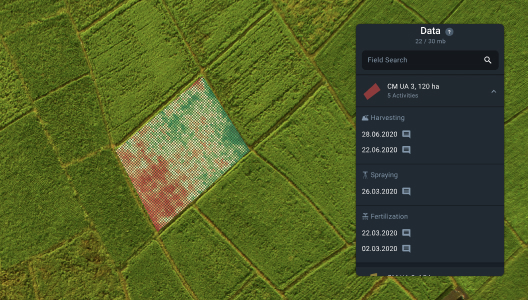 Data Manager
We've also made possible the link between agricultural machinery and the online platform by supporting the ability to import data collected and stored in the on-board computers directly to the Data Manager section's interface.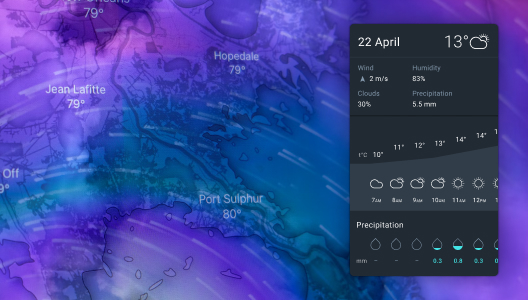 Advanced Weather Analytics
Understanding weather patterns is key to producing abundant yields. Our platform provides access to crucial hyperlocal weather data collected over more than a decade, while the 14-day forecast helps with planning activities and predicting yields.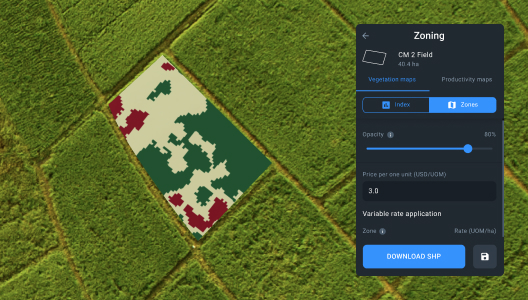 Zoning
In accordance with our sustainability goals, we have made sure that farmers have means to minimize the negative impact of fertilizers on the environment by applying them with higher precision, thus saving money, reducing waste of resources, and achieving better yields.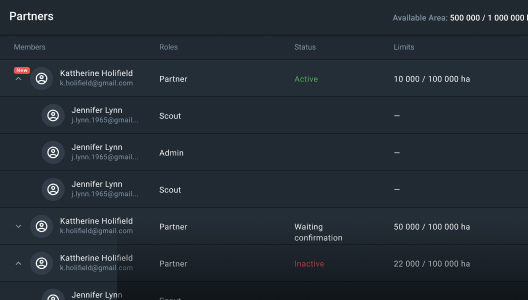 Clientele Management
This easy-to-handle admin panel allows our partners to remotely manage all of their clientele at once, allocating chosen amounts of hectares to individual customers, and more.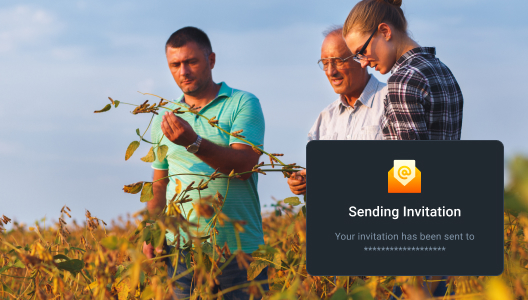 Team Management
Team accounts are a great cooperation booster and a way of improving the overall control over the farm/field activities. Field owners and employees assigned to scout tasks can interact with one another online via such an account. Owners control access permissions for each member and more.
Additional profit opportunities
We'll get all things done on the technical side so you can get your additional profit.
Purchase the desired amount of hectares from us.
Invite your customers to the platform.
Distribute and sell the purchased hectares among your customers.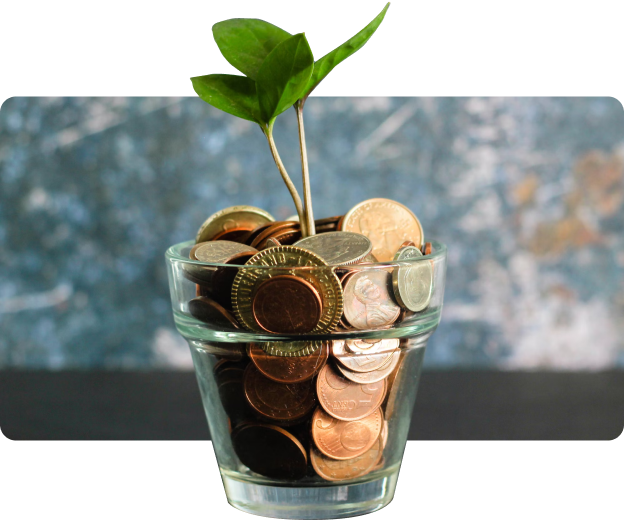 Competitive edge
Through our technical expertise EOSDA partners bring their business to new heights.
Do you provide agro-consulting services, have a cooperative, or operate as an insurance company?
You can offer access to the platform's functionality to your customers as a bonus.
Just purchase as many hectares as you need from us, invite/add your customers to the platform and allocate hectares among them.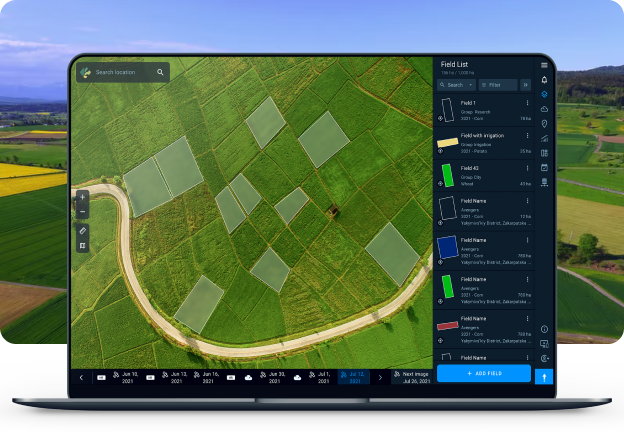 Sustainable future? Let's make it so
At EOSDA, we recognize the importance of making the Earth a sustainable place for life to thrive. To make that possible, we are currently aligning our roadmap with 9 of 17 Sustainable Development Goals as defined by the United Nations. All of our products and services get developed, implemented, and provided in accordance with these admirable goals.
We support you every step of the way: from onboarding to marketing publications.
Onboarding
Demos & trainings
Dedicated account manager
Assistance with promotion
Marketing materials
Conference attendance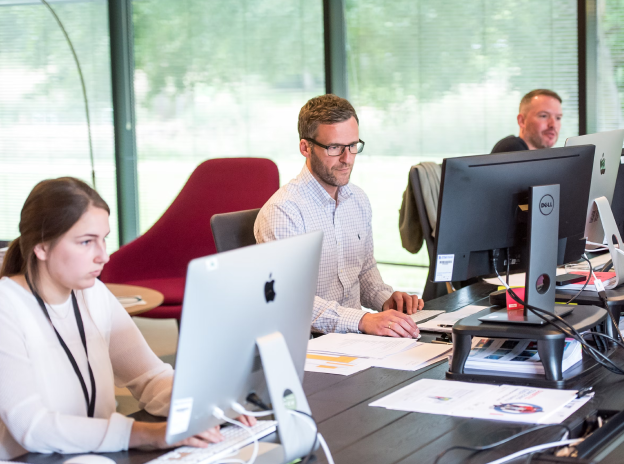 Complete Marketing Support
Helping with brand identity and brand awareness
Promoting the brand via publications on our website and social media
Creating and publishing Case Studies
Organizing and conducting webinars
Case Studies From Our Partners
How it works: our partners provide us with use cases, we wrap them into case studies that get published on our website and other sites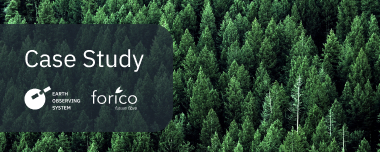 Top case studies from our partners get published in the international media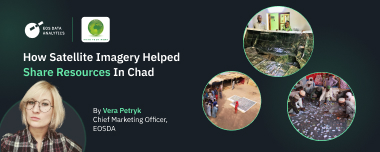 Joint webinars
We organize and conduct educational webinars on how to use our product to achieve precision agriculture so our partners can reap the benefits much easier.
What our partners say about us
Start getting additional profit in no time and without worry - we have taken care of everything
Let your clients start enjoying digital farming benefits right now