Weather data
Historical weather available since 2008 and a reliable 14-day forecast.
Get access to daily and accumulated temperatures and precipitation rates since 2008 for any of your fields.
Use the Forecast feature to plan your field activities for two weeks ahead.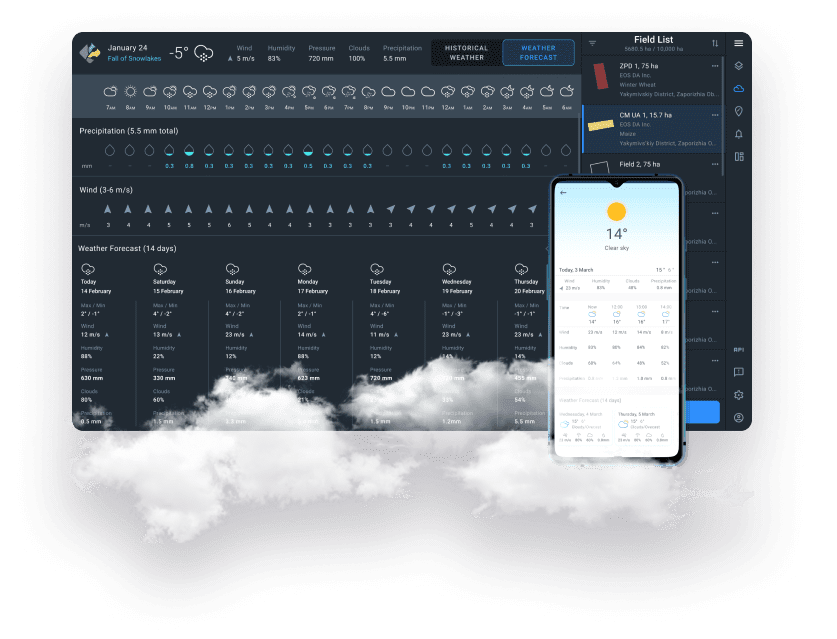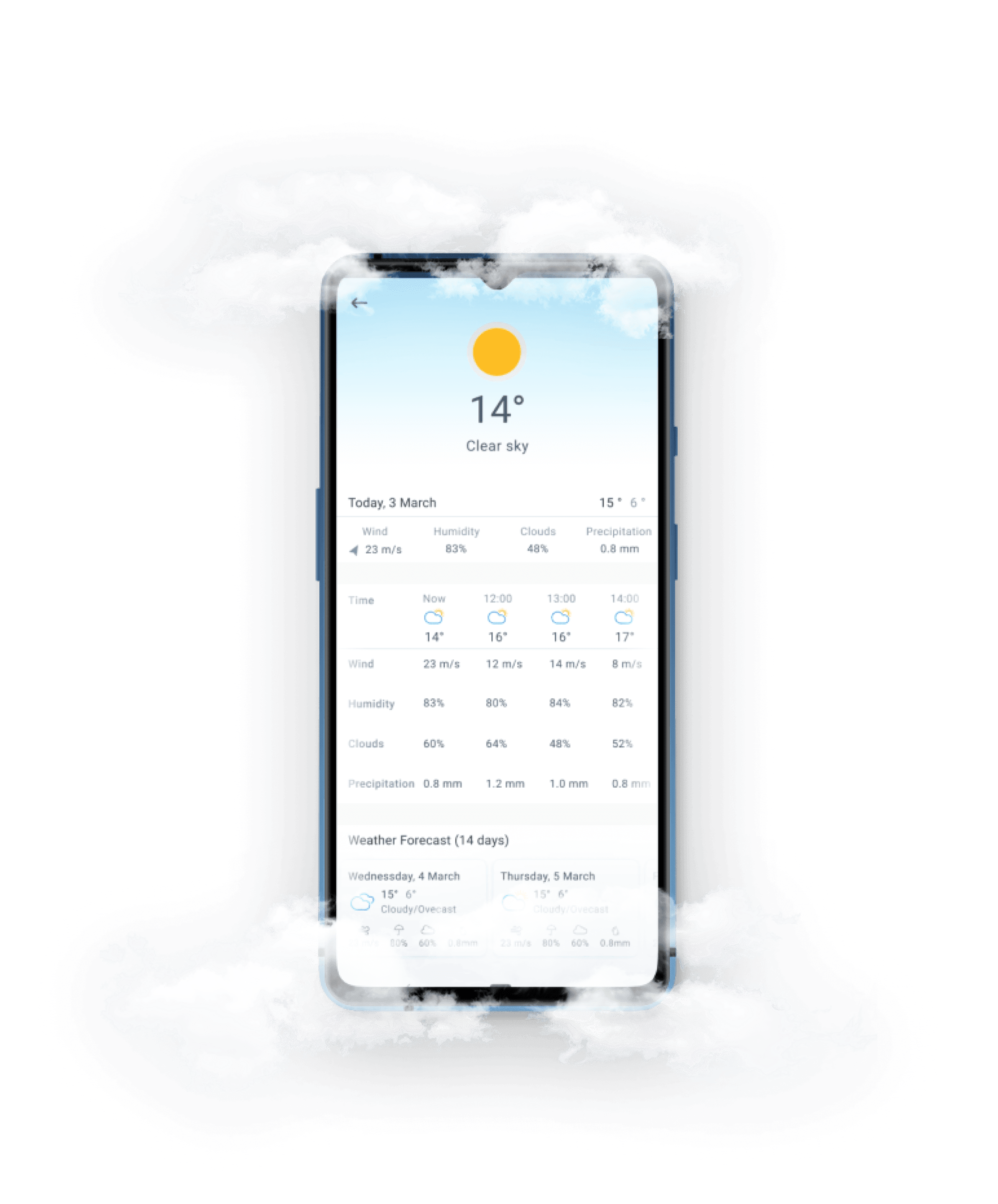 Daily weather
Stay in the know about the current weather conditions for any of your fields, within a 9 by 9 km area. Get a 14-day weather forecast.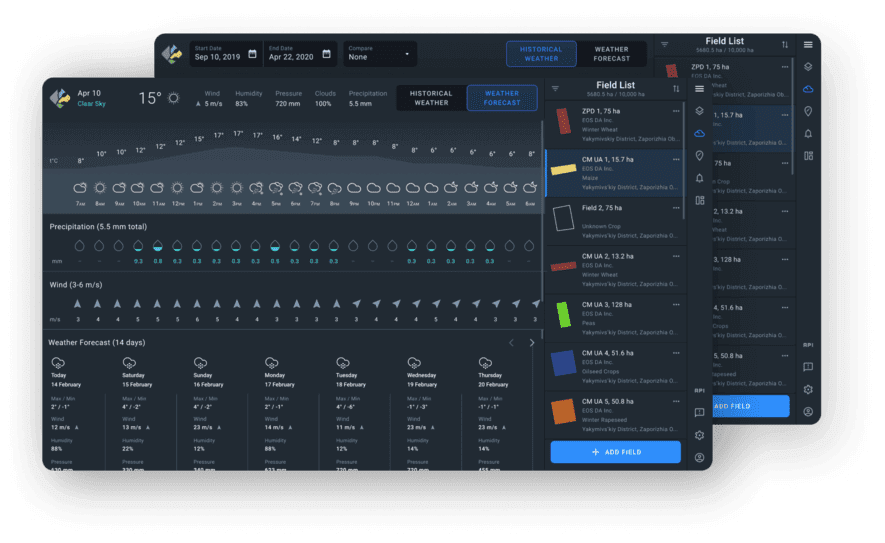 ACCESS TO HISTORICAL WEATHER SINCE 2008
Improve decision-making and discover climate patterns based on historical weather data. Get access to average temperatures and precipitation rates for any period since 2008.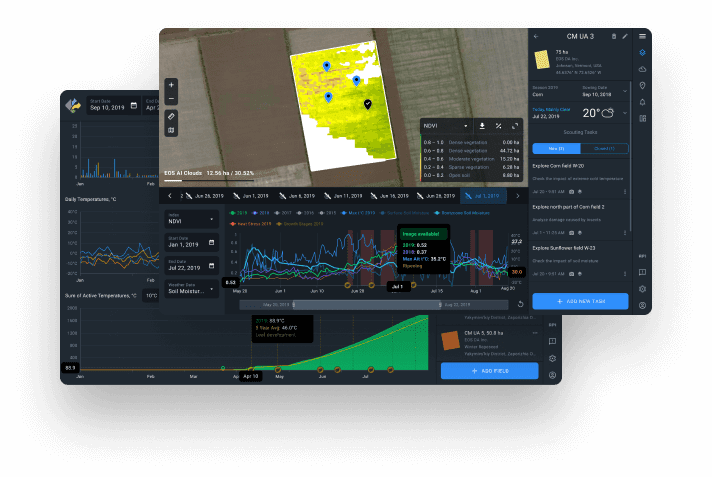 Weather risk assessment
Keep your crops safe by mitigating weather risks. Prevent harvest loss by letting the system warn you about potential critical events:
Cold stress
Heat stress
Water stress
Soil moisture
Monitor soil moisture for every field, to keep your crops from waterlogging and droughts and improve yields.
Coming soon
Weather alerts
Get notified about upcoming critical weather conditions (cold stress, heat stress, water stress) and prevent yield loss.