Satellite Monitoring
We rely on the latest satellite data, processed and analyzed with widely-used and custom algorithms, such as field contours, tile-based map rendering, VI dynamics, cloud/shadow mapping, change detection, among others. Monitor multiple fields at once, track the VI change in correlation with the weather, growth stages, crop rotation, and other data. Get notified via email and make precision-driven decisions, thus increasing yields and revenue.
Field monitoring
Have a bird's-eye view of your fields. Get notified about both regular and abnormal changes in the state of your crops throughout the season, based on the automatic VI calculations.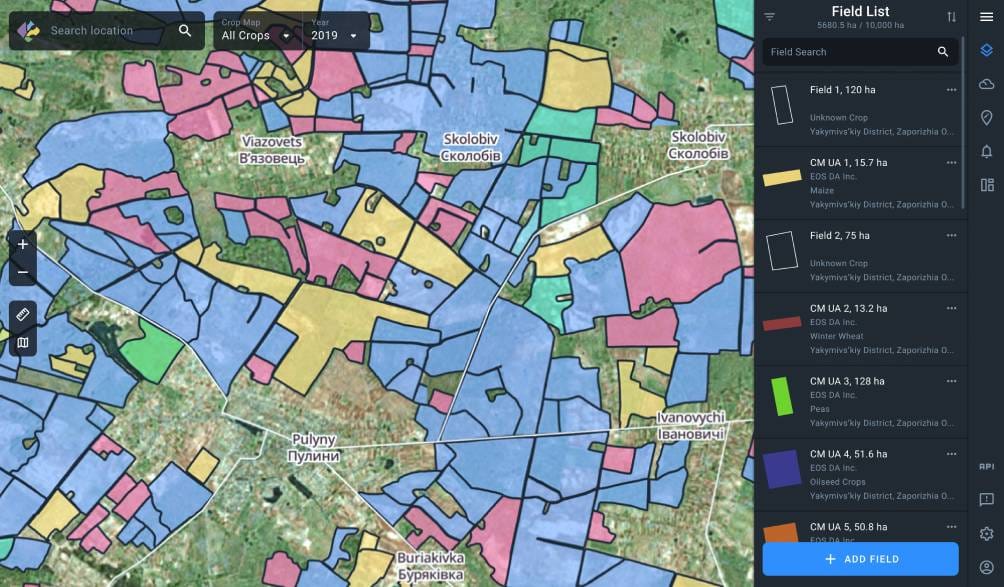 Vegetation indices
Benefit from the algorithm that identifies vegetation density levels on the field throughout the season. Use different vegetation indices (NDVI, NDRE, MSAVI, ReCl) at different growth stages to get the most accurate information about the health of the crops.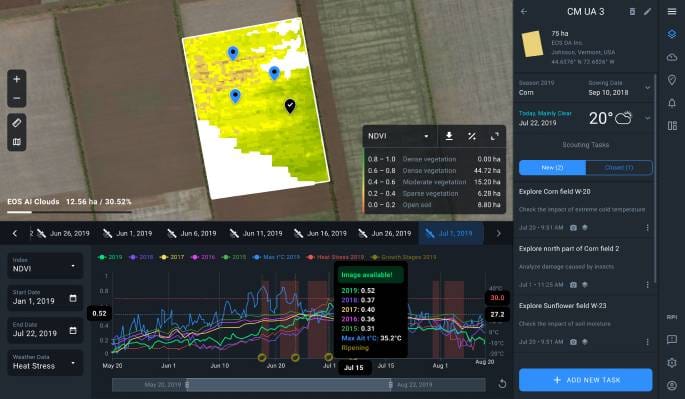 Improved cloud mask
Let the system automatically detect clouds over the fields.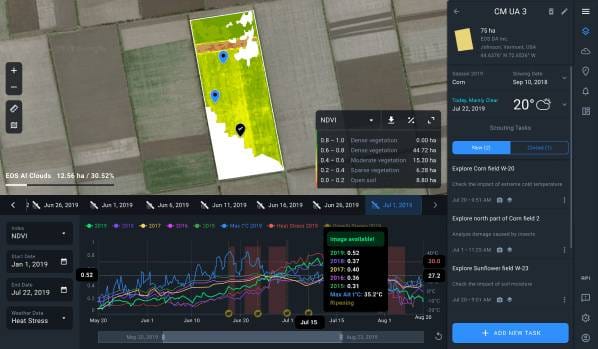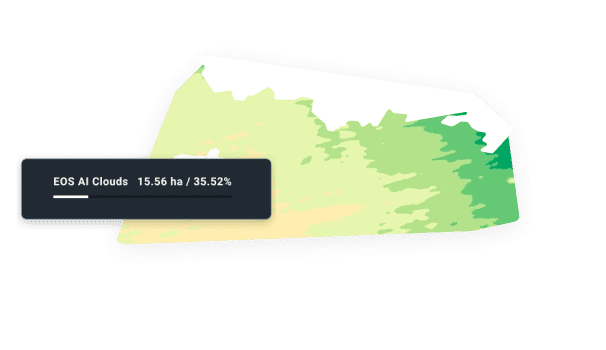 Water stress detection
Prevent harvest loss by letting the app detect and analyze abnormal precipitation and critical sudden NDVI change. Take necessary precautions in a timely manner.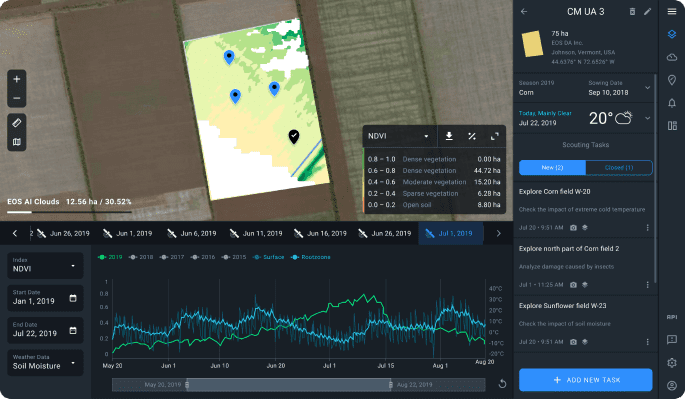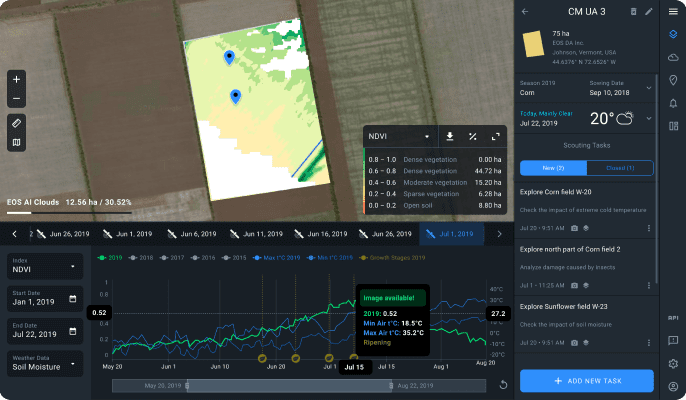 Growth stages
Track growth stages of your crops on the chart, according to the international BBCH-scale. Check the correlations between growth stages and other data on the chart (vegetation indices, temperatures, precipitation, among others) and make appropriate field treatment decisions, thus lowering costs and increasing yields.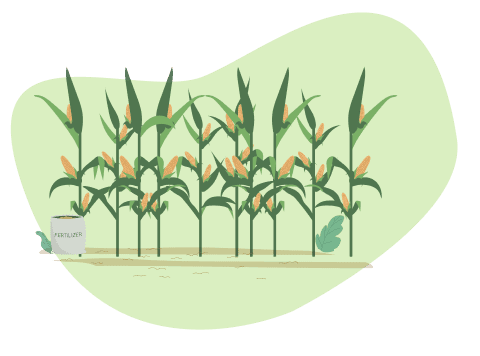 Crop Rotation
Forget paperwork. Crop rotation data for each field, including sowing dates and season, is conveniently displayed, along with the map, weather data, and vegetation indices, in one screen. Add crops, their sowing dates, seasons, and access this data anytime anywhere.