Satellite Monitoring To Reduce NPK Fertilizer
In Central and Eastern Europe, long-standing crop growing practices rely on minerals from NPK fertilizers to improve land productivity and maximize yields. However, mineral nutrients' effectiveness rarely goes beyond 40–60%, decreasing even more from repeated droughty periods. Moreover, irrational fertilization leaves a negative footprint on the environment. Luckily, today's agriculture can opt for innovative practices allowing farmers to achieve higher yields while applying fewer chemicals. The only hindrance is farmers and agronomists' conservatism preventing them from making a leap to sustainable agriculture methods and technologies.
In this case study, we'll discuss how EOSDA Crop Monitoring, a satellite-based precision agriculture tool for remote field management, added value to Agrinova Group's consulting services, empowering the company to help its clients control fertilizers application and increase operational efficiency.
Overview: About Agrinova Group
The first Agrinova Group company was established in 2014 as a consulting firm providing farming and agribusiness management services. In addition, the company offers products that meet the requirements and expectations of modern crop production. Agrinova Group also cooperates with companies in Poland, Slovakia, and Ukraine. Adhering to the goals to improve crop cultivation and reduce its environmental impact, Agrinova Group partners with tech-driven manufacturers and consulting companies looking for profitability and sustainability.
Challenge: Enhance Service Offering To Meet Regulatory Changes For Using Fertilizers
According to the European Commission's report concerning the water pollution caused by nitrates, about 81% of agricultural nitrogen leaks into water systems. Therefore, new regulatory changes, effective in 2022, require reducing nutrient loss by 50% until 2030 and cutting fertilizers application by 20%, respectively. Since consumption of mineral fertilizers is considerably high in Czech, Slovakia, and Poland, this regulation will urge the need for solutions that help rationalize fertilizers' application and achieve anticipated yields in Central and Eastern European countries.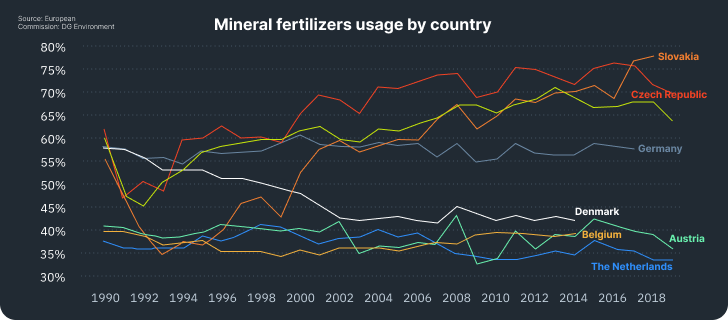 In the light of fundamental changes the European crop production is undergoing, the challenge for Agrinova Group is to take the upcoming business growth opportunities, improve the company offerings to meet new market requirements, and ensure a high customer satisfaction level.
Solution: Leveraging Satellite Imagery Analytics To Control Fertilizers Input
Using traditional agricultural methods such as soil chemicophysical analysis is no longer enough to reduce fertilizer amounts without compromising yields. Selective soil testing can hardly be a reliable tool in defining the overall fertilizing strategy. Moreover, soil samples should be taken regularly and from different field plots, which is quite costly. The satellite-driven fertilizer control method, which appeared with the development of remote sensing technologies, can be employed as a new-day alternative for remote EOSDA Crop Monitoring.
Agrinova Group has chosen to go with EOSDA Crop Monitoring, a satellite-based precision agriculture platform built up on interdisciplinary practices, including AI and machine learning, to meet its business goals. The software enables growers to track vegetation development at different stages, identify issues threatening crops, and take timely actions.
Among the platform's rich functionality, Zoning with vegetation and productivity maps, generated using satellite data and vegetation indices, are the most valuable for precisely applying fertilizers, minimizing environmental impact while maximizing crop productivity.
EOSDA Crop Monitoring
Manage your fields with high-resolution satellite images for the most accurate and timely changes detection!
Since Agrinova Group implemented EOSDA Crop Monitoring in 2021, EOSDA's satellite-powered platform has proved to provide value, significantly improving the reliability of EOSDA Crop Monitoring consulting services.
On the clients' side, tech staff from Agrinova Group manage EOSDA Crop Monitoring together with farm agronomists who provide the baseline information about crops, field location, and boundaries. To identify field areas that require nurturing and calculate the exact amount of chemicals, clients create VRA (Variable Rate Application) maps for differential seed planting and fertilizing. An appropriate amount of fertilizers is manually set for every field plot, and then the VRA maps can be downloaded as an SHP. Zip file and uploaded to the onboard computer to cut expenses on field trips. This easy-to-perform operation flow increases farm productivity and improves consulting services' effectiveness.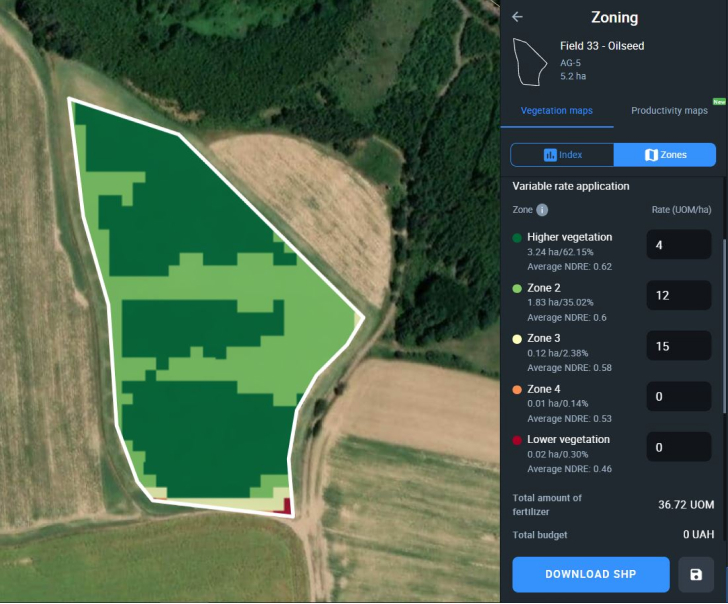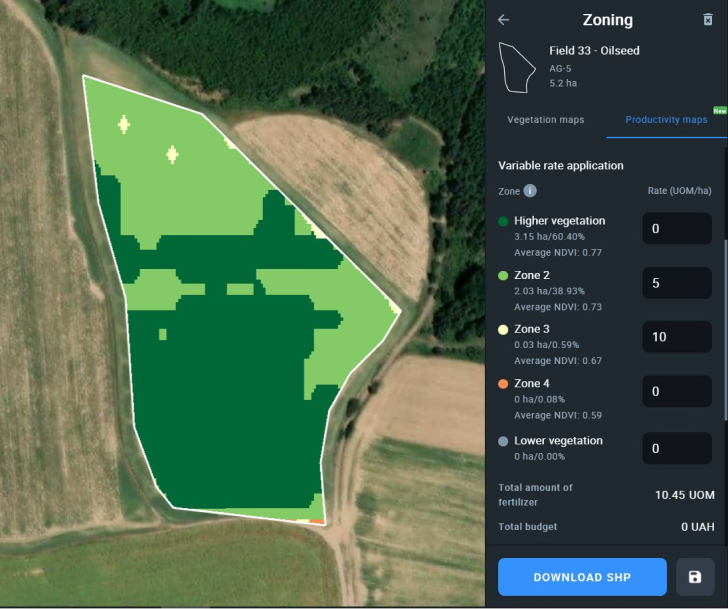 Outcome: Optimized Nitrogen Application And Boosted Business Performance
Implementing EOSDA's EOSDA Crop Monitoring software, Agrinova Group doubled the company's business growth, improved the nitrogen fertilization process, and optimized clients' fertilizer applications between 50–130 kg/ha. In its turn, optimized usage of nitrogen — with the help of vegetation indices and VRA maps in EOSDA Crop Monitoring — reduced the need for conventional fertilizing products like Urea Ammonium Nitrate (UAN) and Granular Fertilizers.
Moreover, by utilizing remote farm management and monitoring, the company's staff lessened the time and cost spent on field trips by 80%. And finally, providing a high level of services strengthened Agrinova Group's business relations with agricultural market leaders and opinion-makers.
EOSDA Crop Monitoring platform encompassing cutting-edge technologies to streamline farming operations can be rightfully named an effective consultancy management tool empowering businesses to improve profitability and sustainability.
About the author:
Vasyl Cherlinka has over 30 years of experience in agronomy and pedology (soil science). He is a Doctor of Biosciences with a specialization in soil science.
Dr. Cherlinka attended the engineering college in Ukraine (1989-1993), went on to deepen his expertise in agrochemistry and agronomy in the Chernivtsi National University in the specialty, "Agrochemistry and soil science".
In 2001, he successfully defended a thesis, "Substantiation of Agroecological Conformity of Models of Soil Fertility and its Factors to the Requirements of Field Cultures" and obtained the degree of Biosciences Candidate with a special emphasis on soil science from the NSC "Institute for Soil Science and Agrochemistry Research named after O.N. Sokolovsky".
In 2019, Dr. Cherlinka successfully defended a thesis, "Digital Elevation Models in Soil Science: Theoretical and Methodological Foundations and Practical Use" and obtained the Sc.D. in Biosciences with a specialization in soil science.
Vasyl is married, has two children (son and daughter). He has a lifelong passion for sports (he's a candidate for Master of Sports of Ukraine in powerlifting and has even taken part in Strongman competitions).
Since 2018, Dr. Cherlinka has been advising EOSDA on problems in soil science, agronomy, and agrochemistry.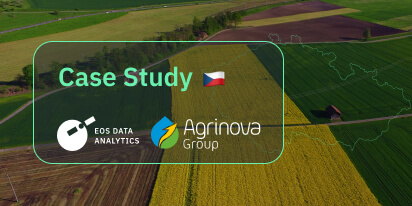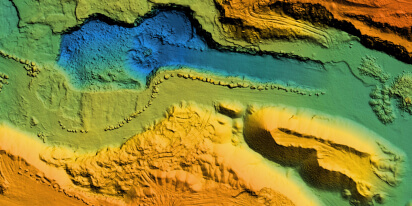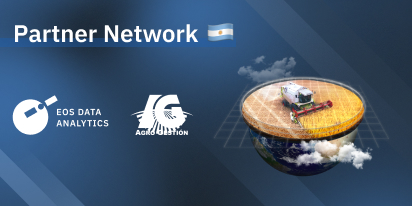 EOS Data Analytics Partners With Agro Gestión
With a focus on innovation and sustainability, EOS Data Analytics and Agro Gestión's partnership will bring cutting-edge satellite technology to more agribusinesses in Argentina, Paraguay, and Spain.