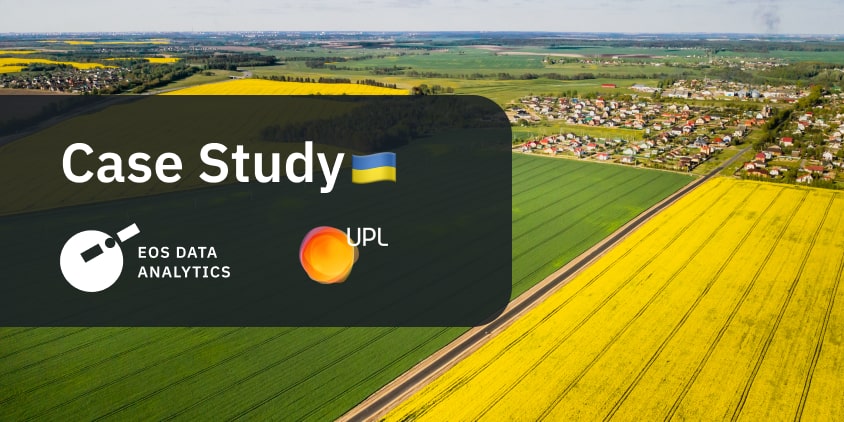 UPL Ukraine Uses SatTech To Remotely Monitor Fields
Sustainable agriculture can be maintained in multiple ways: from introducing new microbiological compounds to restructuring whole business processes on a global scale. Each enterprise discovers its own path. However, acting in synergy with fundamentally different businesses can be more beneficial than claiming the sole responsibility for food security on Earth and carrying the weight of the world that is not realistic to handle alone.
World's leading policymakers encourage businesses to take the initiative in creating partnerships that drive systemic change throughout multiple value chains . Therefore, companies are increasingly promoting inclusive growth by supporting local communities and sharing expertise across neighbouring domains.
The global provider of sustainable agri-solutions UPL has introduced a new framework called OpenAg, which is envisioned to be a global network with partners representing innovative technology for precision agriculture. Satellite imagery analytics with the help of EOSDA Crop Monitoring enabled UPL Ukraine to extend their global OpenAg network into the remote sensing realm, reimagining the entire food supply value chain.
Overview: About UPL
UPL is a global leader in sustainable agriculture focused on producing a wide range of crop protection products: herbicides, fungicides, insecticides, seed treatments, biostimulants, fumigants, and more. The company's approach to sustainability in agriculture is based on preserving biodiversity by improving local biological conditions for facilitating crop development.
Driven by the UN's Sustainable Development Goals, UPL has released a range of innovative solutions, such as biostimulants, that help growers around the world produce food more sustainably while minimizing their carbon footprint.
At the same time, UPL recognizes the importance of people in agriculture. The company provides training and support to farmers on good agricultural practices, including soil health, water management, and pest control, to help them optimize yields. The UPL Ukraine team also continues to conduct field trials, testing their products in temperate continental climate conditions, and showing the results of biostimulant application on most popular crop types.
Challenges: Expanding To New Markets, Demonstrating Impact
To increase the level of openness, trust, and technological improvement of the data exchange process with clients, UPL decided to use satellite technologies offered by EOSDA Crop Monitoring.
UPL produces metabolically active compounds that help achieve the following objectives:
Protect plants from the overproduction of ROS under stress.
Optimize gene expressions through up- and down-regulation.
Stimulate the natural defence of plants with no residue to keep a constant supply of moisture to germinating seeds, seedlings, and plants throughout the growing season.
Help manage climatic stress, with increased biomass accumulation and photosynthetic activity.
After scientific research proved the efficiency and their products successfully passed the regulatory compliance procedures, UPL introduced their agricultural inputs to the market. Driven by their mission of promoting sustainable agriculture practices, they launched initiatives aimed at demonstrating the standard operating procedures and practical benefits of using different compounds. To achieve mutual understanding with growers, UPL experts needed tools for assessing and demonstrating how their inputs work throughout the growing season. Satellite imagery analytics by EOSDA Crop Monitoring would provide the necessary level of visibility into patterns of the root zone and biomass development.
Solutions: Remote Sensing Analytics, Field Testing & Comparison
The implementation of EOSDA Crop Monitoring in UPL Ukraine was carried out by creating an in-house team to work with the platform and a series of training sessions with the participation of EOS Data Analytics technical specialists.
Features of the EOSDA Crop Monitoring platform that the UPL team was particularly interested in, included:
Tracking vegetation indices in test fields for demonstrating how biomass gains differ between biostimulant-treated fields and untreated fields.


NDVI layer on a test field with a graph of precipitation and soil moisture. Mid-season, 2023.

Split View for comparing productivity trends of the same field over different points in time.


Split view of a UPL's test field with control zone and maintenance zone. Mid-season, 2023.

Field Leaderboard for overall visibility into the number, type, acreage, and dynamics of test fields.


Field Leaderboard in EOSDA Crop Monitoring.

Weather forecast and archive of historical data for analyzing climactic crop development conditions.


Weather Forecast in EOSDA Crop Monitoring.

Field Monitoring for tracking the state of crop development in general.


Field Monitoring in EOSDA Crop Monitoring.
After the initial EOSDA Crop Monitoring implementation and personnel training, the UPL team wanted to see satellite imagery in action. They decided to test the platform's functionality on one of their test fields in Ukraine. The plan was to conduct test trials in which the test field was divided into several zones treated with various combinations of UPL inputs. Those zones were then compared to a control zone which received no treatment at all.
Results: Increased Vegetation Proved By Satellite Observation
Testing of the biostimulant began in November 2022 when the solution was applied to a test plot of the field. Monitoring of vegetation indicators showed the results of vegetation improvement already in early spring.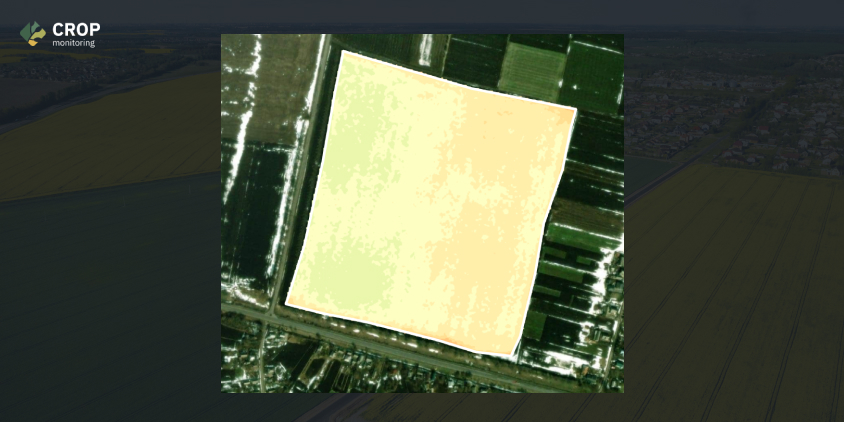 The main component of this biostimulant is a biologically active filtrate from Ascophyllum nodosum algae, produced on the basis of UPL's proprietary Physio Activator® Technology. Algae Ascophyllum nodosum is a vibrant source of active biological substances, including oligosaccharides, amino acids, betaines, vitamins, and phytohormones. The product is additionally enriched with easily digestible phosphorus and potassium, which are important not only for the growth and development of the root system but also for successful wintering and future productivity.
The UPL team is confident that enhancing the growth of different crop types by improving their nutrient-absorbing properties and stimulating life processes like photosynthesis will help promote biodiversity and food security. They found that satellites are the best way to get really precise on the lifecycles of the plants and be able to supply the right amount of nutrients exactly to the right crop at the right time.
In the near future, the UPL team plans to reduce field scouting costs while increasing its level of efficiency. Remote sensing will help maintain an in-depth understanding of vegetation dynamics and timely response to changes in different fields. In the long-term perspective, UPL plans to nurture its global network of growers by providing precision agriculture services with satellite imagery analytics as part of its value proposition.
EOSDA Crop Monitoring supports UPL's commitment to empowering farmers, protecting the planet, and creating shared value to drive a more sustainable future for agriculture.
About the author:
Rim Elijah joined EOSDA in early 2020. She holds a double degree in business administration and political science from Stockholm University.
Rim is VP of Sales at EOSDA. She is overseeing all aspects of business model development and implementation, maintenance of positive business & customer experience, and the growth of the company's global coverage. She is responsible for closing deals, scaling up ongoing projects, as well as the development and implementation of process control within the Sales department. Rim also regularly takes part in negotiations with important clients.
So far, Rim has managed to successfully establish a number of strategic partnerships with an emphasis on the delivery of sustainable solutions in various regions of Africa and Asia.
In addition to her main responsibilities, Rim is presently involved in the upcoming launch of the first agri-based satellite constellation by EOSDA, scheduled for mid-2022. She manages relationships with the EOS SAT investors.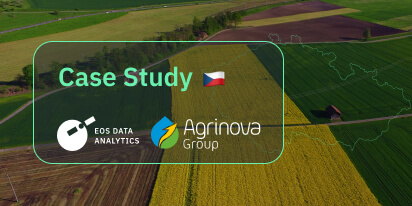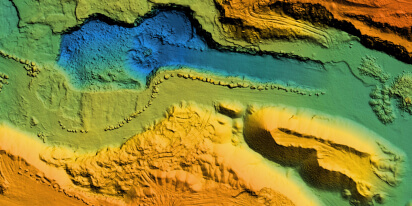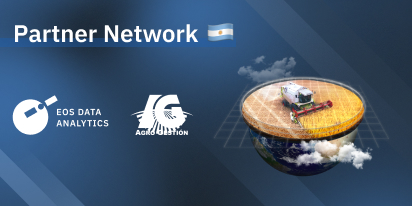 EOS Data Analytics Partners With Agro Gestión
With a focus on innovation and sustainability, EOS Data Analytics and Agro Gestión's partnership will bring cutting-edge satellite technology to more agribusinesses in Argentina, Paraguay, and Spain.