Overall, global demand for wood products is expected to quadruple by 2050. What are the current trends and challenges in the market and how to meet them? The case study will provide you with the answers.
In June 2020, a Tasmanian forestry management company, Forico, adopted the EOS Data Analytics (EOSDA) automated harvest progress reporting on a monthly basis. How did the company come to this decision and what results have already been achieved? Find out in the article.
Overview: About Forico
Forico is the leading private forestry management company in Tasmania, laser-focused on preserving the natural environment. Established in 2014, the company now manages over 173,000 ha of land. In its pursuit of sustainable usage of natural resources, Forico relies on knowledge and innovation.
All harvesting occurs on plantation forest, and is scheduled based on age-class, but also spread over time and space in areas such as the Tasmanian Devil habitat to ensure availability of a variety of age-classes in their habitat range. Harvesting plans are prepared in accordance with the Forest Practices Code for Tasmania and include stream protection, soil erosion mitigation, and landscape habitat design for Wedge-tailed Eagles. Across the estate we harvest up to 5,000 ha per annum depending on the wood flow schedule to achieve sustainable levels in the long-term planning horizon.

Ernst Kemmerer

Resource Information Manager at Forico
Problem: Growing Demand For Sustainable Forest Farming
Although the COVID-19 pandemic has affected the export of Forico's products and the timber market in general, it is only a short-term problem. There are, of course, other factors, such as unstable market prices and the ongoing trade war between China and the U.S., but, overall, the demand for wood products is expected to grow in the following decades.
Sustainability is an essential aspect of doing business nowadays. The market landscape is shifting towards a demand for 100% plantation-sourced wood supply. Environmental concerns lead to opting for short-rotation plantation wood and recycled waste material, while the clients want to rely on certified growers like Forico.
Solution: Harvest Progress Reporting
To meet the new challenges, companies like Forico must make innovation an essential part of their production process.
To enhance planning and recording of harvest, the company started using machine learning. And to drive the efficiency of harvest monitoring even further, Forico adopted a monthly EOS Data Analytics automated harvest progress reporting.
The immediate benefit of automated reports for Forico is the higher accuracy of data collected over a short amount of time. This ensures higher standards of production and better quality of products.
In addition, Forico has implemented a unique tree-breeding program for three species:
Eucalyptus globulus,
Eucalyptus nitens,
Pinus radiata.
Using the marker-aided selection method, growers pick superior trees to enhance the quality of the end product.
Outcome: Saved Time and Increased Accuracy
The transition from manual field crew gathering of data to EOSDA automated harvest reports has transformed Forico. Satellite-driven insights allow the company to manage and assess the progress of harvesting both effortlessly and reliably. Using EOSDA cloud-free satellite images, Forico is able to generate detailed reports of the harvest progress even on cloudy days.
We found that automated EOS Data Analytics reporting saves time and increases accuracy. This adds value to the business by having accurate records for harvest monitoring and forward scheduling of crews. We are also able to obtain information on cloudy days which occur a lot in the winter months.

Ernst Kemmerer

Resource Information Manager at Forico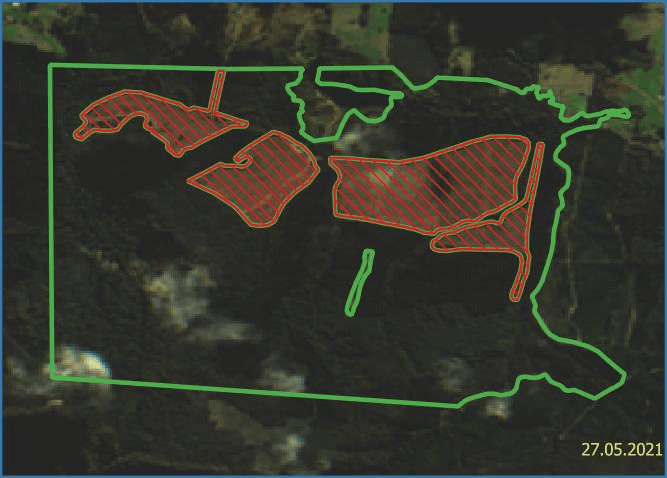 Armed with all these innovative management techniques, Forico maintains its leading position on Tasmania's forestry market.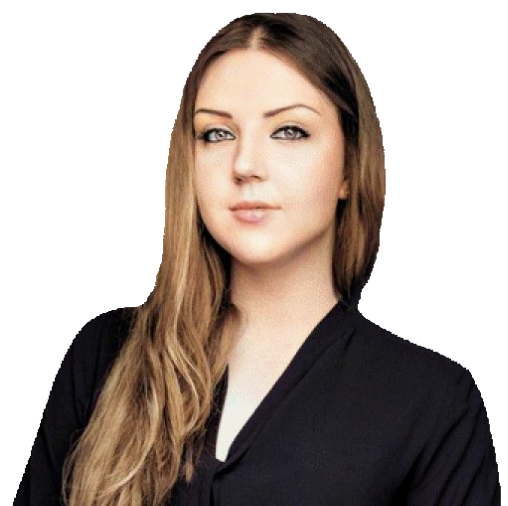 Rim Elijah joined EOSDA in early 2020. She holds a double degree in business administration and political science from Stockholm University.
Rim is VP of Sales at EOSDA. She is overseeing all aspects of business model development and implementation, maintenance of positive business & customer experience, and the growth of the company's global coverage. She is responsible for closing deals, scaling up ongoing projects, as well as the development and implementation of process control within the Sales department. Rim also regularly takes part in negotiations with important clients.
So far, Rim has managed to successfully establish a number of strategic partnerships with an emphasis on the delivery of sustainable solutions in various regions of Africa and Asia.
In addition to her main responsibilities, Rim is presently involved in the upcoming launch of the first agri-based satellite constellation by EOSDA, scheduled for mid-2022. She manages relationships with the EOS AgriSat investors.