Satellite Imaging For Microbiological Crop Solutions
Synthetic chemical pesticides have been widely used in agriculture since the 1950s to kill insect pests in crops. This enabled increased yields far beyond pre-WWII (or 1940s) levels.
Over time many pesticides have gradually lost their effectiveness because pests have developed resistance which has reduced their field performance and increased the frequency of use.
Using biologicals which induce the plant's systemic resistance is a key strategy for managing the development of pesticide resistance, sustainable pest management, and environmental protection.
This case study will discuss how Koppert, a company that provides natural macro and micro biological solutions for agriculture, uses the EOSDA Crop Monitoring precision agriculture platform to track the development of crops based on vegetation indices.
Koppert uses the analytical and visual data outputs as evidence for assessing and demonstrating to their clients the increased development of crops as a result of using their biosolutions.
Overview: Koppert Plant Growth Promotion & Crop Resilience
Koppert started off as a family business: it was founded in 1967 by Jan Koppert, a Dutch grower that had a vision of the world's farming industry operating with no chemical pesticides. Right now, the company has over 50 years of experience in crop biological solutions that meet the needs of the most discriminating conventional and organic growers.
Their products help increase natural resilience, stimulate plant performance, and optimize crop yield, by following proven tactical protocols and pest management strategies. Biodiversity is achieved by cultivating a healthy root zone and making assimilates more accessible, thus maintaining optimally balanced biochemical reactions between crops and their environment.
Koppert achieves optimization of crop potential in two major ways:
Using Micro-biologicals such as fungus.
Using Macro-biologicals such as beneficial insects and bumblebees.
By combining thoughtful microbiological management with advanced crop protection strategies, it is possible to achieve sustainable cultivation. This case study shows how Koppert brings forth innovation by treating fields with its products and monitoring their efficacy during the growth cycle in the field.
While the company has established a major market share in the protected culture space, opportunities are emerging in the open field due to pest resistance to synthetics, regulatory and environmental concerns. Hence, new challenges continue to be embraced.
Growing crops out in the open air adds a variety of significant biotic (bacteria, virus, fungi, parasites, insects) and abiotic (temperature, water, salinity, heavy metals, and ultraviolet radiation) stressors. Below we will explore how Koppert benefits from space imagery and industry-specific agro analytics provided by the EOSDA Crop Monitoring platform.
Challenge: Visualize The Positive Impact Of Microbiological Solutions On Crop Health & Yields
Despite the agricultural production industry's long-term strategic goals of sustainable development, it has been difficult for growers to understand how and why to embrace and reduce the use of synthetics. This is while the amounts of biotic and abiotic stresses increase.
As an agricultural input supplier, Koppert provides its clients with consultative services that help to maximize the potential of their products and strategize the right approach for improving crop performance.
Koppert has devised new strategic and tactical goals in order to embrace open-field productions:
Strategic goal – the adoption of Koppert products on 50% of leafy and solanum acreage;
Tactical goal – visualizing and memorializing plant counts and increased photosynthesis enabled by the use of their microbiological solutions on their market business development trials.
EOSDA Crop Monitoring was used to achieve the tactical goal. In this case, the primary focus was on leafy and solanum acreage, all in support of the strategic goal.
Koppert needed to demonstrate that after the application of its natural microbiological solutions in the fields, growers were able to achieve better yields. It is worth mentioning that they managed to show the development of the crops at an early stage in their growth cycle as opposed to traditional approaches when growers only assess their yield/benefits at the time of harvesting.
Koppert was able to monitor plant development with space imagery and then derive informed conclusions based on the synergy of factual evidence (visual demonstration of greener fields) and quantitative analytics (indices calculation and comparison) provided by the EOSDA Crop Monitoring platform. This enabled them to add visual content to trial reports, which clearly and concisely demonstrated the evidential increase in photosynthesis at the early growth stages of the crops.
Solution: Visualization Of Vegetation Indices, Business Development Trial Reports
Plants like lettuce are normally green during the growing season, so it's possible to assess their growth by visualizing the levels of photosynthesis, as well as chlorophyll contents and percentage of bare soil.
Koppert was able to monitor lettuce and tomato performance by examining vegetation indices, such as NDVI (Normalized Difference Vegetation Index) to track development and MSAVI (Modified Soil-Adjusted Vegetation Index) to see the effect of their products on early vegetation stages.
To track progress of their field trials they used EOSDA Crop Monitoring features like Scouting and Field Activity Log. Finally, they used Split View and Historical data for analysis.
Lindsay Hutchinson, the Business Development Manager at Koppert, took the lead in embracing the EOSDA Crop Monitoring platform's opportunities for enriching the value of Business Development trial reports.
EOSDA Crop Monitoring is used to memorialize the effect of Koppert's products on Coastal California vegetable crops (namely lettuce: iceberg & romaine) by illuminating the vigor differential in our 10 ac split block trials, ½ Treatment & ½ No Treat.
EOSDA Crop Monitoring
Using satellite monitoring for remote fields management in one platform!
To achieve the abovementioned business goals, Lindsay needed to focus on indices that would clearly communicate the value of the microbiological solutions' impact. To do that, he focused on two primary indices: NDVI and MSAVI.
Satellite images filtered by the NDVI index at the EOSDA Crop Monitoring platform helped quantify vegetation greenness and its development dynamics. Green leaves reflect the respective infrared wavelength which allows the satellite's remote sensors to register those with a high level of precision.
At the same time, the MSAVI index complemented the research by adding the ability to track vegetation development at early stages, when there's still a dominating percentage of bare soil. MSAVI is dynamically derived from a mathematical function that combines the data from a few different spectral bands of satellite sensors, thus giving visibility into what's happening right beneath the ground surface. As a result, Koppert could see a realistic increase in photosynthesis and chlorophyll development rate.
MSAVI and NDVI indices work best together: Lindsay mentions that it was useful to visualize MSAVI early in the season, and NDVI later on, when the green leaves were covering the ground. Also, as the purpose of the business development trial suggests, they compared the said visualizations in split block fields that had a treatment and control side.
Outcome: Improved Communication, Scaling To New Markets
After using the EOSDA Crop Monitoring platform, Koppert was able to clearly show, memorialize, and communicate the value that their products bring to growers.
Their clients could see the visual representation of crop development from the very early stages all the way to fully developed green leaves and compare it with the fields that received no treatment from Koppert products.
The EOSDA Crop Monitoring platform helped by providing precise visibility throughout the plants' growth cycle. Space imagery and analytics on the platform are based on remote sensing technology that observes various levels of light spectrum bands, thus providing data about moisture, chlorophyll, and photosynthesis levels that are not visible to the human eye. As a result, not only could Koppert experts track crop development but also they could efficiently adjust their scouting activities and field maintenance.
While increasing effectiveness, this approach also reduced the number of trials needed to demonstrate the Koppert products' effect. Additionally, they are able to collect historical data about completed trials all in one place and easily demonstrate the crop performance timeline during various seasons.
The use of space imagery analytics took the Business Development trial reports to a higher level. Now, growers can see beyond simple Excel charts and yield assessment. Instead, they have information about how Koppert's microbiological solutions work at different stages of plant development. This allows adding precision to agriculture production strategies, thus reducing crop loss, increasing yields, and reducing the dependence on synthetic alternatives.
About the author:
Brijesh Thoppil is the Strategic Partnerships Lead at EOS Data Analytics, a global provider of AI-powered satellite imagery analytics.
Brijesh joined EOS Data Analytics in April 2021. He is primarily responsible for the management, growth, and development of the company's strategic partnerships, both existing and new.
Brijesh holds a Bachelor of Technology in Mechanical Engineering from Anna University (Chennai). He has over 11 years of experience in various roles, including business development, implementation of technical projects, and management.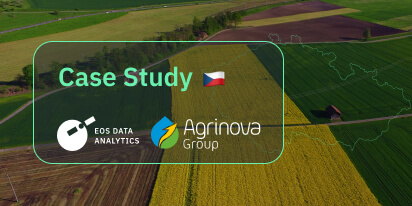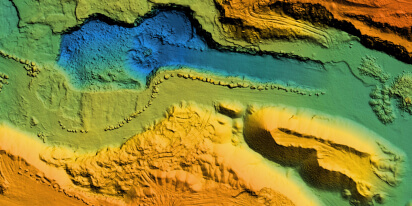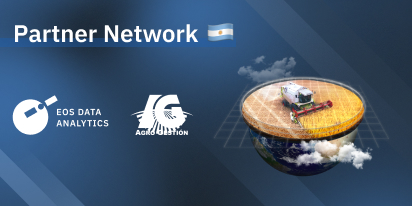 EOS Data Analytics Partners With Agro Gestión
With a focus on innovation and sustainability, EOS Data Analytics and Agro Gestión's partnership will bring cutting-edge satellite technology to more agribusinesses in Argentina, Paraguay, and Spain.