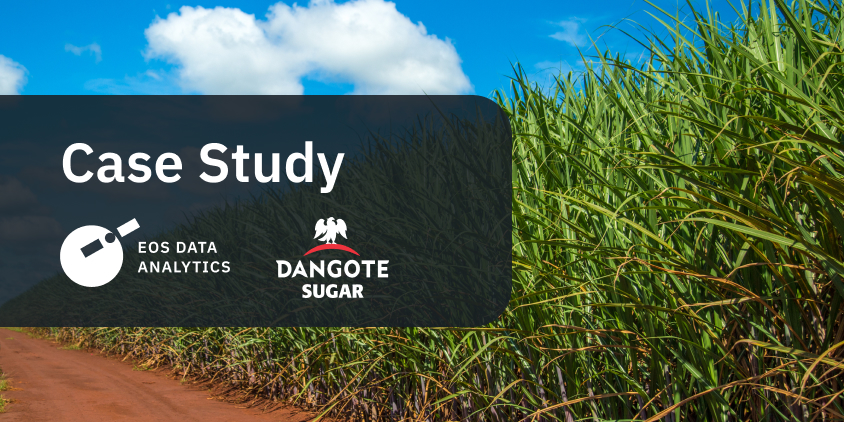 Dangote Uses Satellite Data For Sugar Cane In Nigeria
With an estimated annual production of over 1.6 million metric tons, Nigeria is the second largest sugar supplier in sub-Saharan Africa, after South Africa . The rapidly increasing rate of urbanization, along with population growth, influences further market expansion. Experts predict that by November 2024, sugar cane fields will stretch across 130,000 hectares of Nigeria's arable land, while the production amounts will increase roughly by 100,000 metric tons.
The continuing steady growth of the sector is enabled by multiple factors. For instance, large sugar producers are contributing to strengthening independent grower supply chains. On top of that, they leverage precision agriculture practices, thus developing farmlands and increasing yields in a sustainable manner. One of the largest producers on the market, Dangote Sugar Refinery, uses satellite imagery analytics in EOSDA Crop Monitoring for assessing field conditions and helping sugar estate managers and officers address yield threats before they cause any harm.
About Dangote
As a prominent force within Nigeria's sugar sector, Dangote Sugar Refinery is a subsidiary of the esteemed Dangote Group. Spanning over 30,000 hectares in states such as Adamawa, Taraba, Nasarawa, and Niger, the company's extensive sugar cane plantations represent a remarkable presence in Nigeria.
By making substantial investments in the cultivation, processing, and distribution of sugar cane, and through the implementation of a backward integration policy, Dangote Sugar Refinery has successfully bolstered both its own agricultural endeavors and the efforts of smallholder farmers participating in outgrower schemes.
Moreover, the company has launched a plethora of initiatives to reinforce sugar cane production across Nigeria. They include comprehensive training programs and technical support to farmers on best agronomic practices ranging from land preparation to planting, weeding, and harvesting. The company strives to enhance crop yields while simultaneously lowering production costs by incorporating modern irrigation systems and mechanized farming technologies. Using the EOSDA Crop Monitoring platform has helped Dangote implement precision agriculture initiatives that support local smallholding farms and ensure high standards of growing sugar cane.
Challenges: Excess Moisture, Weeds, Remote Locations
Sugar cane is a long-term crop, so in Nigeria, the sugar cane growing season lasts for around 12 months, starting and ending in November. Local farm management practices require installing irrigation systems to ensure timely moisturization of organic material (above the ground), as well as the root zone. However, during the rainy season, the artificial irrigation systems have to be re-calibrated because crops get a lot of moisture from precipitation. It is important to achieve precision in the timing and amount of water supplied to the field because, in the event of excess water, the disease spread might cause the loss of yields. Additionally, some areas in the fields were overlooked because of the difficulties of monitoring large areas in person.
Another common issue is weeds, which are difficult to control and can quickly spread throughout the fields . If left unchecked, these weeds can significantly reduce the productivity and profitability of sugar cane farms. If the canopy cover in the field is rather sparse and germination is poor, weeds can overpower the sugar cane. Later throughout the growing season, weeds can consume nutrients and water instead of the cultivated crops, leading to decreased yields. Timely detection of weed spread would prevent farmers from using herbicides and improve sustainable farm management practices.
EOSDA Crop Monitoring
Fields analytics based on high-resolution satellite images to track all the changes on-the-spot!
Solutions: Soil Moisture & Biomass Assessment, Scouting
The features of EOSDA Crop Monitoring that Dangote experts use the most frequently are: vegetation indices, Monitoring, and Scouting.
In accordance with the standard operating procedure (SOP) for the remote monitoring platform, an agronomy analyst is responsible for assigning tasks and examining fields utilizing various vegetation indices based on the crop's growth stage. Scouting tasks are assigned to field scouts who visit the locations in question. If they identify any concerning issues, the field scouts communicate with agricultural officers and farm managers to develop an action plan. This plan outlines the necessary steps and timeframe for addressing the problem. Finally, this information is documented in an expert comment and recorded in the field activity log.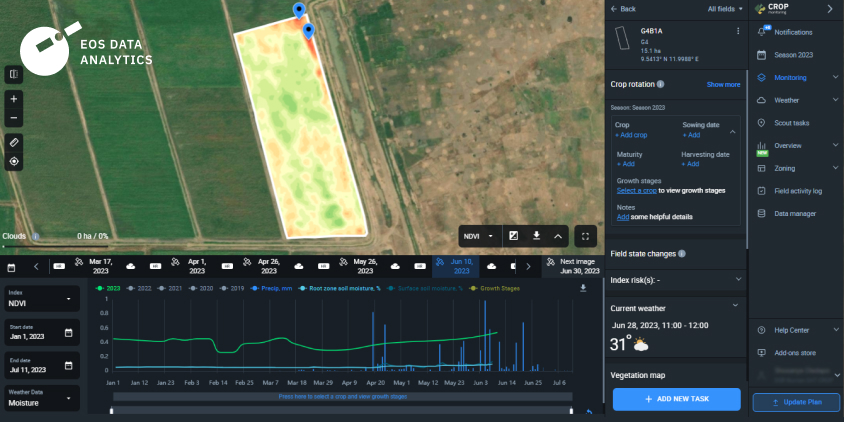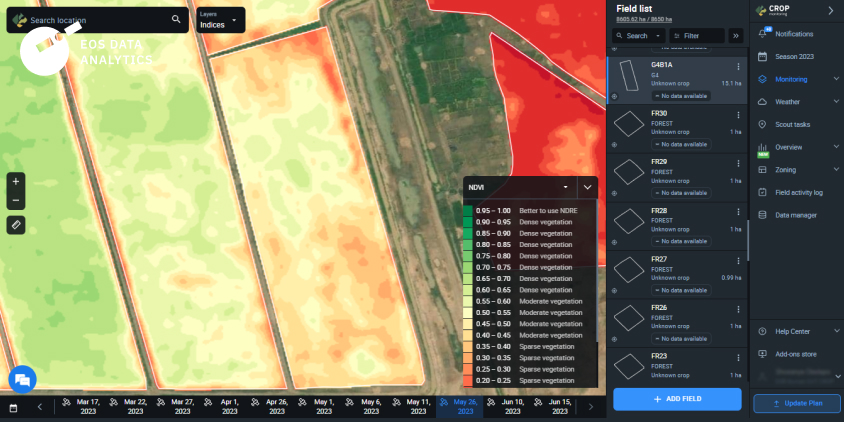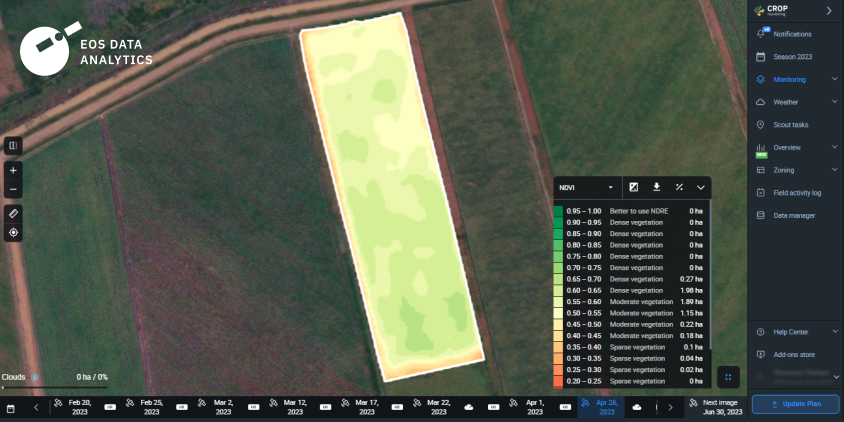 In cases where there is a sparse population in the field, the preference is to switch the index to NDMI to assess moisture levels. If excess moisture is detected, a pin is dropped on the location, and an investigation is conducted. Conversations with field stakeholders provide insights into the irrigation cycle and any pertinent local information about that area. However, during rainy seasons, irrigation might not even be necessary. A local digital weather station and around 40 rain gauges in the state assist in determining the volume of water entering each field through rainfall.
Sometimes we are observing fields with a very sparse population, which is proved by low NDVI. If that's the case, I always like to change the index to NDMI to check if the issue is caused by a moisture deficit or waterlogging. On the contrary, when NDVI is suspiciously high, it might signify a weed problem. Either way, I put a pin on the location in question and send a scout to see what's happening.
After a scout is sent, and they have updated the agronomy analysts with field data, the satellite images are retrieved and discussed with the stakeholders regarding the actions to be taken to improve the situation.
Dangote agrarians also create weekly reports and share them with farm managers, and occasionally, the Group Managing Director (GMD). After these updates are further discussed and appropriate action is taken, the Dangote agronomy team conducts follow-up checks to ensure that the farmers implement necessary activities or corrections.
A fascinating example below shows the result of timely monitoring and assessing satellite imagery analytics.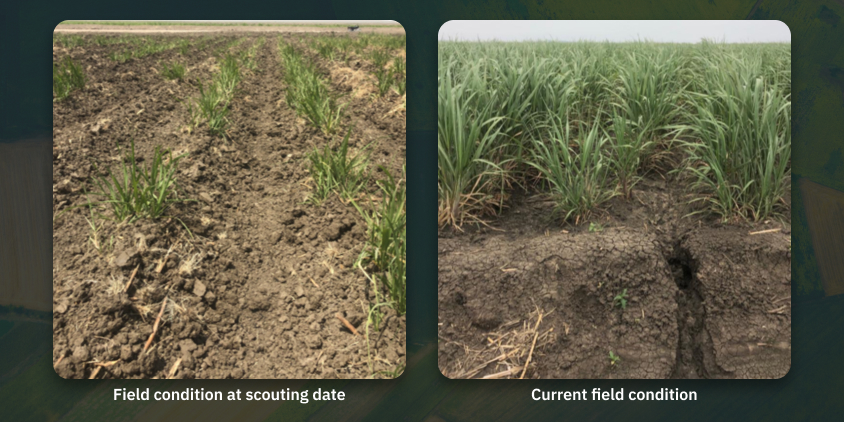 In this example, Dangote experts detected a sparse population towards the far end of the field which is quite remote. Upon the visit of the scouts, agronomy analysts recommended the placement of dykes and gap filling on this field. The grower followed up with necessary corrections and the potential yield has been increased.
Results: Early Weeds Detection, Moisture Adjustment, Field Visibility
Time sensitivity is a crucial factor in agricultural operations. With EOSDA Crop Monitoring, Dangote specialists can now detect problem areas in a timely manner, thus being able to take corrective measures before it's too late. Moreover, accessibility issues that previously hindered thorough monitoring of certain field areas are now addressed through satellite imagery, providing valuable insights into the extent of corrections needed.
Addressing monitoring gaps in the fields and dealing with weed and disease threats are essential for achieving optimal crop yields. Regardless of the field locations, Dangote stakeholders can now engage in field scouting activities precisely where attention is required.
In the past, identifying these gaps later in the sugar cane's life cycle could have resulted in minimal yield improvement. Using EOSDA Crop Monitoring has enabled Dangote to detect gaps earlier and develop an action plan accordingly. This also helps combat weed infestations since a healthy crop canopy can prevent the need for costly herbicide applications or manual weed removal. Over the years, this had been a challenge for Dangote, but since 2022, EOSDA Crop Monitoring has played a significant role in assisting with field management and precision agriculture practices' adoption.
About the author:
Vasyl Cherlinka has over 30 years of experience in agronomy and pedology (soil science). He is a Doctor of Biosciences with a specialization in soil science.
Dr. Cherlinka attended the engineering college in Ukraine (1989-1993), went on to deepen his expertise in agrochemistry and agronomy in the Chernivtsi National University in the specialty, "Agrochemistry and soil science".
In 2001, he successfully defended a thesis, "Substantiation of Agroecological Conformity of Models of Soil Fertility and its Factors to the Requirements of Field Cultures" and obtained the degree of Biosciences Candidate with a special emphasis on soil science from the NSC "Institute for Soil Science and Agrochemistry Research named after O.N. Sokolovsky".
In 2019, Dr. Cherlinka successfully defended a thesis, "Digital Elevation Models in Soil Science: Theoretical and Methodological Foundations and Practical Use" and obtained the Sc.D. in Biosciences with a specialization in soil science.
Vasyl is married, has two children (son and daughter). He has a lifelong passion for sports (he's a candidate for Master of Sports of Ukraine in powerlifting and has even taken part in Strongman competitions).
Since 2018, Dr. Cherlinka has been advising EOSDA on problems in soil science, agronomy, and agrochemistry.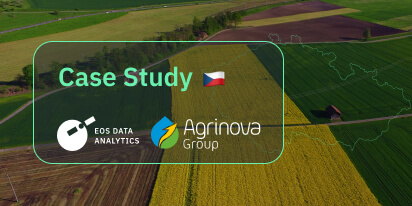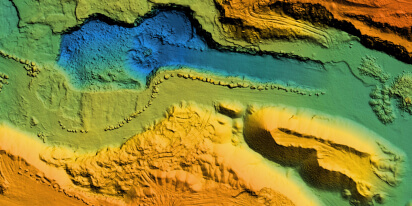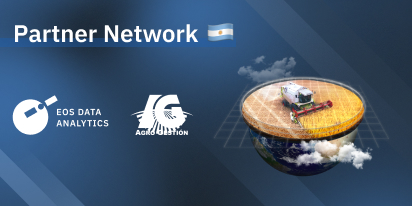 EOS Data Analytics Partners With Agro Gestión
With a focus on innovation and sustainability, EOS Data Analytics and Agro Gestión's partnership will bring cutting-edge satellite technology to more agribusinesses in Argentina, Paraguay, and Spain.