What Agribusinesses Should Do To Partner With EOSDA
Since 2020, EOS Data Analytics has been exerting remarkable efforts in shaping its network of partners all over the world. Today, agribusinesses from Africa, South and North America, Europe, and Asia-Pacific distribute EOSDA satellite imagery analytics solutions to their clients to help them take better care of their lands, produce more yields, and, ultimately, preserve the planet.
Yet to prosper from successful and long-term cooperation, both EOSDA and the potential party are obliged to make certain preparations. This way, agribusinesses will be able to take advantage of all the benefits of the partner program, which includes but is not limited to full technical assistance, marketing materials, training, and mutual case studies.
Below EOSDA provides a checklist consisting of four essential points agribusinesses should consider to secure a long-term partnership with EOSDA.
Know Your Market Inside Out
Today's economic situation in the world brings so much uncertainty agribusinesses may not be exactly aligned with the market. Lack of understanding regarding the current state of competitors, outdated data on the market expectations and needs, and limited knowledge of local challenges can make it impossible for EOSDA to assess the potential of the cooperation with a new partner.
If the business has no clear vision on how it can win the market, EOSDA might not be able to make a partnership with such a party most fruitful. The issue will become even more significant when the discussion will touch on the growth strategy perspectives.
EOS Data Analytics does its best to provide as much support to every partner as possible. Yet for that, the partner must obtain a complete understanding of the market and decide on the kinds of support they might require in the future.
Apart from that, EOSDA has specific requirements potential partners should meet. The minimal size of 5,000 hectares of fields expected for potential processing using EOSDA Crop Monitoring, an online satellite-based precision agriculture platform for field monitoring, is the most important one. Others relate to the implications a partnership with EOSDA brings, e.g., the necessity to hire or raise an expert who will manage the EOSDA solution on the partner's side.
Market knowledge helps potential partners be aware of and quickly assess if they fit EOSDA requirements.
Decide On The Growth Strategy
To assess the risks and perspectives of the potential partnership, EOSDA prefers to know the partner's plans to expand the number of its clients and their involvement.
For that, businesses should have a clear understanding of how they will help their clients leverage satellite technologies and how these activities are expected to be scaled. Such a growth strategy helps calculate potential revenue, sustainability perspectives, and further growth potential.
Once EOSDA gets its hands on this strategy, it becomes able to facilitate the use of its technology for the partner's and their clients' success and prosperity. In practice, it looks as follows: after a partnership is signed, every new EOSDA partner goes through a cohesive onboarding procedure that involves a lot of learning, goals alignment, and communication processes to turn the selected growth strategy into life.
Satellite-based analytics is a complex and sophisticated tool, and it is EOSDA's mission to help its partners understand it. But it is the partner's responsibility to make sure their clients benefit most from it.
Join the EOSDA Partner Program
Learn What Your Users Think About Satellite Analytics
The businesses knowing their target audiences inside out possess a deep understanding of how to help their clients, address their pains, and offer them a solution able to solve their problems. If a partnership with EOSDA enables obtaining such a solution, it becomes vital that the partner is perfectly aligned with their end users and is aware of how this solution corresponds with their needs.
To use the software for precision agriculture EOSDA offers to full advantage, the agribusinesses must also obtain a clear vision of how they're going to provide advisory services, consultations, and workshops to their users to help them complete the acquaintance process with the new solution.
EOSDA has a deep belief that only through establishing a rapport with the end users, agricultural companies can build solid relationships with their clientele and create sustainable and profitable partnerships.
On its side, EOSDA keeps expanding and upgrading its line of existing products and custom solutions to make sure it meets most needs of farmers and other players in the industry.
Start With The Problem, Not With The Solution
Since satellite analytics is so sophisticated, it becomes impossible to build profit by just adding the right margin on top of EOSDA solutions and offering them to partners' local markets. Agribusinesses must first identify and study the problem their clients are facing, and only then it becomes possible to seek a solution fitting them best and assist in its utilization.
For EOSDA, only companies sharing the same vision of creating a sustainable future for future generations have shown to be able to build fruitful and long-term partnerships. Satellite imagery analytics and remote sensing technologies might not stop climate change alone, but at least they can help reduce its effect on agriculture and address the food crisis through yield optimization, and this turns out to be the most sustainable foundation of cooperation with EOS Data Analytics.
Hence when EOSDA assesses potential partners, what matters most is what their business is about, what they want to do, what they want to tackle, and what kind of problems they want to address. And if these problems are in line with what EOSDA is putting efforts to solve, then this business is considered to be a desired partner for the company.
Lately, we have noticed an increase in the number of aspiring partners because our mission resonates with their expectations, and they appreciate how well-developed the EOS Data Analytics Partner Program is. Agribusinesses understand that the analytics we provide complement their vision as it is focused specifically on solving agricultural problems their clients face.
Bottom Line: Such Groundwork Is Worth Laying
EOSDA strongly believes in the power of cooperation with partners because they will always understand the local markets better.
To assist its partners, EOSDA commits to providing them with everything they will need in their work: sales and marketing materials, demos, and market studies. In addition, EOSDA people are always available for a talk and consultation, and regular meetings for goals and objectives alignment is an integral part of the partner's way to its prosperity on the market. This is how EOSDA helps partners grow, meet, and exceed their business expectations.
Last but not least, to remain competitive and help solve new challenges, EOSDA learns from its partners how to upgrade its products and which features to add next. This is the reason why long-term cooperation is crucial for EOSDA and why the company will always continue to invest its resources into helping its partners get the best out of their cooperation with EOSDA.
EOSDA is always ready to onboard new partners and resellers. If your vision matches ours, then do reach out to our team.
About the author:
Rim Elijah joined EOSDA in early 2020. She holds a double degree in business administration and political science from Stockholm University.
Rim is VP of Sales at EOSDA. She is overseeing all aspects of business model development and implementation, maintenance of positive business & customer experience, and the growth of the company's global coverage. She is responsible for closing deals, scaling up ongoing projects, as well as the development and implementation of process control within the Sales department. Rim also regularly takes part in negotiations with important clients.
So far, Rim has managed to successfully establish a number of strategic partnerships with an emphasis on the delivery of sustainable solutions in various regions of Africa and Asia.
In addition to her main responsibilities, Rim is presently involved in the upcoming launch of the first agri-based satellite constellation by EOSDA, scheduled for mid-2022. She manages relationships with the EOS SAT investors.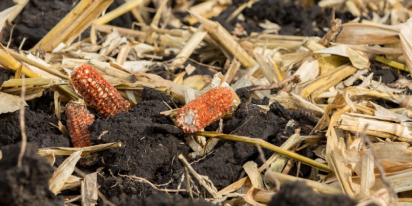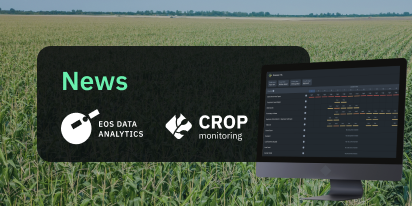 EOSDA Crop Monitoring Gets Disease Risk Analytics
EOSDA Crop Monitoring now includes a Disease Risk feature that enables the dynamic assessment of biotic and abiotic stress factors in plants, thereby facilitating precision agriculture practices.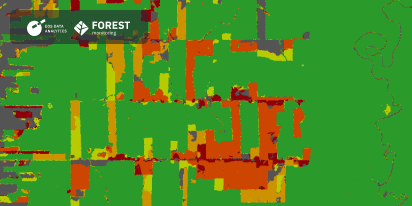 EOSDA Custom Neural Net: Deforestation Detection
The Science team at EOS Data Analytics has developed a custom algorithm for intelligent detection and tracking of deforestation in tropical regions using LEO satellite images as a data source.