EOSDA Partners With Space Technologies For Farmers LLC
EOS Data Analytics (EOSDA), a global provider of AI-powered satellite imagery analytics, entered a partnership deal with Hawaii-based Space Technologies for Farmers LLC, a company countering climate change through tools and solutions for reforestation and farming.
This cooperation will help Space Technologies for Farmers address the problem of rapid Ohia death in Hawaii and later fight climate change in India and Eastern Africa along with local governments and organizations at no cost to end users.
Climate changes cause numerous problems all over the world, most significant of which are deforestation and decreased crop quality and yields. Between 1990 and 2015, the world lost a forest area the size of South Africa, and by 2050, global food prices will rise by 80%. That makes agricultural growth one of the most feasible ways to fight extreme poverty and feed the world population.
Space Technology for Farmers LLC was established to help fight climate change by providing sustainable tools and solutions for reforestation and farming in native formats. By working with governments, NGOs, and local businesses in Hawaii, Eastern Africa, and India, STF delivers such solutions at no cost to end users.
Partnership with EOSDA will help Space Technology for Farmers take immediate advantage of satellite technologies to fight the problem of rapid Ohia death on the islands of Hawaii. For that, EOSDA will make a custom solution applying proprietary ML algorithms to satellite imagery to help detect and curb the spread of the Ohia death problem. To expand its solutions for sustainable farming, STF will gain access to a professional level of subscription for EOSDA Crop Monitoring, an online satellite-based precision agriculture platform for field monitoring.
EOSDA continues to expand its partner network to help local markets get tools for sustainable farming and reforestation. Through the partnership with Space Technology for Farmers, we are looking forward to making sure even more parties in the agriculture markets of Kenya and India can advance in their smart farming practices and get insights for data-driven decisions using remote sensing technologies.
Partnering with EOSDA will allow us to be able to package great benefits to our end users quickly and economically. When working with such an established and mature technology supplier, we can just focus on the implementation of technology to receive desired results.
The longer-term goals of the partnership between the two companies are aimed at enabling further outreach of the solutions offered by Space Technologies for Farmers in the markets of Hawaii, Eastern Africa, and India in 2022 and early 2023.
Join the EOSDA Partner Program
About Space Technologies For Farmers
Space Technologies for Farmers was established to help counter Climate Change by providing tools and solutions for reforestation and farming in an economically sustainable manner. The company is based in Hawaii with markets in the USA, India, and Africa. Space Technologies for Farmers and its sister companies have demonstrated its ability to deliver solutions in the area of Renewable Energy, Education, Affordable housing, and Microfinance.
Space Technologies for Farmers will provide advanced technological and financial solutions to its clients in native format and regionally structured support by partnering with local businesses, governments, and NGOs, all at no cost to the end users.
For more information, please visit the company's website.
About the author:
Rim Elijah joined EOSDA in early 2020. She holds a double degree in business administration and political science from Stockholm University.
Rim is VP of Sales at EOSDA. She is overseeing all aspects of business model development and implementation, maintenance of positive business & customer experience, and the growth of the company's global coverage. She is responsible for closing deals, scaling up ongoing projects, as well as the development and implementation of process control within the Sales department. Rim also regularly takes part in negotiations with important clients.
So far, Rim has managed to successfully establish a number of strategic partnerships with an emphasis on the delivery of sustainable solutions in various regions of Africa and Asia.
In addition to her main responsibilities, Rim is presently involved in the upcoming launch of the first agri-based satellite constellation by EOSDA, scheduled for mid-2022. She manages relationships with the EOS SAT investors.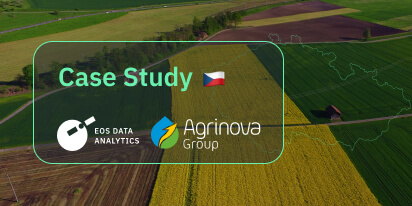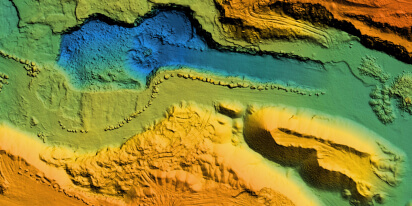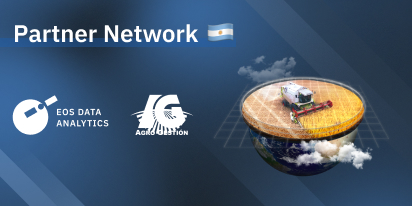 EOS Data Analytics Partners With Agro Gestión
With a focus on innovation and sustainability, EOS Data Analytics and Agro Gestión's partnership will bring cutting-edge satellite technology to more agribusinesses in Argentina, Paraguay, and Spain.