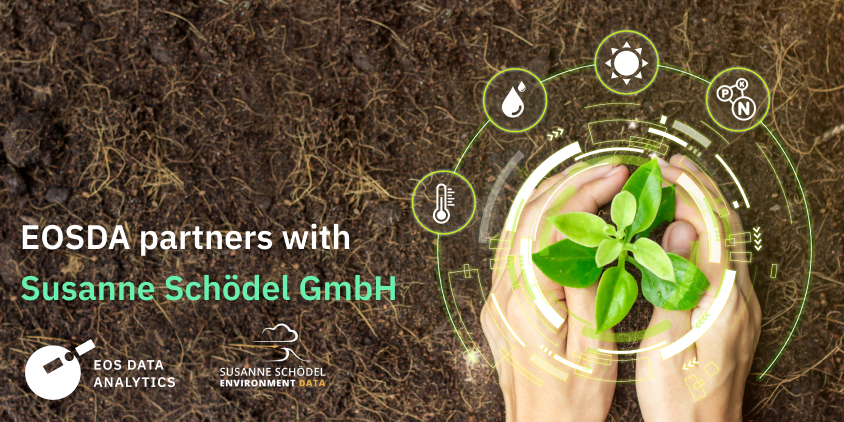 EOS Data Analytics Partners With Susanne Schödel GmbH
EOS Data Analytics (EOSDA), a global provider of AI-powered satellite imagery analytics, has partnered with Susanne Schödel GmbH Environment Data, a company providing consultancy services and products aimed at improving the quality of our environment, to help them introduce innovative satellite-based solutions to the DACH market.
Susanne Schödel GmbH extends the line of the advanced data solutions it offers to support sustainable, climate-friendly business activities of its clients with EOSDA Crop Monitoring, an online satellite-based precision agriculture platform for field monitoring, and considers leveraging other EOSDA solutions in the future.
In Germany, Austria, and Switzerland, the agriculture industry lately has been shaped by a shift towards organic and locally grown products. In Germany alone, the second-largest organic market in the world , there were 263 thousand farmers with an average farm size of 63 ha in 2021 .
Lately, climate change has been negatively impacting the agriculture industries in German-speaking countries. Susanne Schödel GmbH was launched in 2021 as a response to the need to protect the environment in the region. Today, the company consults on issues related to environmental quality and offers products for the monitoring of lands, greenhouse gas emission, and air and water quality.
Join the EOSDA Partner Program
The partnership with EOS Data Analytics will allow Susanne Schödel GmbH Environment Data to help the local agricultural industry get precise weather reports and forecasts, comply with authority requirements, track the use of pesticides, utilize variable rate application maps for more efficient seed planting and soil fertilization, and more.
We are very pleased to launch the partnership with EOS Data Analytics. Their proprietary EOSDA Crop Monitoring solution will help farmers in the German-speaking market improve their efficiency manyfold. We're also looking into the EOSDA's capabilities to provide state-of-the-art analytics in Earth observation to the local insurance industry and public authorities as well.
With the knowledge and expertise of Susanne Schödel GmbH Environment Data, EOS Data Analytics will be able to strengthen its position in the DACH market and offer its solutions to a wider number of potential clients.
Following our commitment to providing farmers with the tools they need to increase efficiency, optimize yields, and ultimately drive sustainable growth, we are excited to collaborate with Susanne Schödel GmbH and bring the advantages of satellite remote sensing to DACH markets.
The collaboration between EOS Data Analytics and Susanne Schödel GmbH Environment Data marks a significant step forward in harnessing space technology for Earth's sustainability, leading to a healthier and more resilient agricultural sector. From a broader perspective, both companies are set to help businesses in the German-speaking markets get equipped with the sat tech tools they need to thrive in a rapidly changing world and foster a more sustainable and prosperous future in the region.
About the author:
Rim Elijah joined EOSDA in early 2020. She holds a double degree in business administration and political science from Stockholm University.
Rim is VP of Sales at EOSDA. She is overseeing all aspects of business model development and implementation, maintenance of positive business & customer experience, and the growth of the company's global coverage. She is responsible for closing deals, scaling up ongoing projects, as well as the development and implementation of process control within the Sales department. Rim also regularly takes part in negotiations with important clients.
So far, Rim has managed to successfully establish a number of strategic partnerships with an emphasis on the delivery of sustainable solutions in various regions of Africa and Asia.
In addition to her main responsibilities, Rim is presently involved in the upcoming launch of the first agri-based satellite constellation by EOSDA, scheduled for mid-2022. She manages relationships with the EOS SAT investors.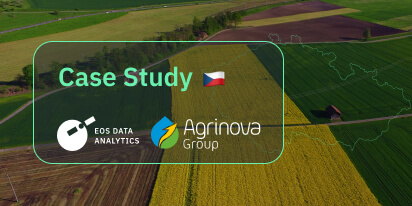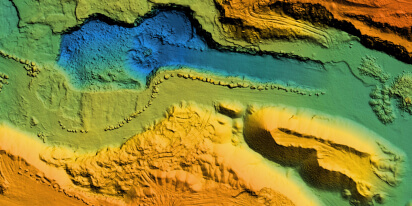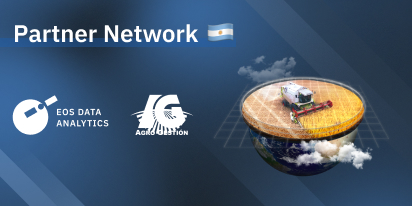 EOS Data Analytics Partners With Agro Gestión
With a focus on innovation and sustainability, EOS Data Analytics and Agro Gestión's partnership will bring cutting-edge satellite technology to more agribusinesses in Argentina, Paraguay, and Spain.