EOSDA Partners With Georgian Farmers' Association
EOS Data Analytics (EOSDA), a global provider of AI-powered satellite imagery analytics, has recently entered into a partnership with the Georgian Farmers' Association (GFA). The companies pursue the goal of introducing Georgian farmers to satellite-driven precision agriculture tools to enhance farms' operations and product quality.
The contribution of agriculture to Georgia's economy amounts to $1.9 billion annually, states the National Statistics Office of Georgia. As of 2020, the industry embraced more than 0.8 million hectares, housing around 640,000 agricultural holdings.
Georgian Farmers' Association cooperates with governmental, donor, and educational organizations, building coordination between farmers and other businesses and individuals interested in agriculture. The Association arranges workshops, seminars, and training to improve farmers' knowledge and skills and connects landowners with agricultural produce buyers and input suppliers.
Moreover, GFA offers services designed to boost the Georgian agricultural sector — smallholding farmers and large enterprises can get qualified agri-consulting in farms' financial and operation management and agronomy.
The primary GFA goals are delivering innovations to farmers and ensuring sustainable business development. Thus, partnership with EOSDA will help strengthen the organization's innovation component and further develop value-added services bringing more economic sustainability to the Association.
Our organization focuses on educating farmers, giving them access to the best agricultural practices and state-of-the-art technologies. EOSDA Crop Monitoring software is a perfect tool for that purpose — the satellite-driven analytics enables farmers and other agriculture-engaged industries to achieve higher results in growing crops and producing quality products. Through the partnership with EOSDA, we expect to fill the gap in data-driven farm management solutions in the Georgian agricultural market and unlock the opportunities offered by cost-effective and sustainable technologies.
Under the partnership agreement, GFA will have a professional subscription package and additional clientele management features (Partners Tab/Partnership Module) activated in the EOSDA Crop Monitoring platform.
The Association will use the platform's capabilities to provide agricultural consultancy within the company's support services and develop farmers' tech knowledge enabling them to make informed decisions based on satellite analytics.
Partnering with GFA gives us a unique opportunity to work with a wider agricultural value chain in Georgia. It's exciting to know about the work GFA is doing to boost the farming community. We both share a deep commitment to bringing sustainability across farming operations.
Join the EOSDA Partner Program
EOSDA and Georgian Farmers' Association will team up to introduce the benefits of satellite imagery analytics to farmers and agricultural stakeholders. In the long run, the companies are looking forward to establishing an efficient technology-enabled agricultural support system by ensuring data availability across the Georgian agriculture value chain.
About Georgian Farmers' Association
Established in 2012, the Georgian Farmers' Association unites over 5000 farmers with a mission to increase agricultural capacity in Georgia, its key activities are built on advocacy, capacity building & networking for farmers and agritourism enterprises.
The GFA brings value to members by providing guidance on governmental programs, links to service providers, sources of funding, markets, technical support, consultations on policy issues, and representation of members' interests. The organization designs different training programs on access to finance, basic principles of cooperation, business plan writing, digital marketing, and food safety.
About the author:
Rim Elijah joined EOSDA in early 2020. She holds a double degree in business administration and political science from Stockholm University.
Rim is VP of Sales at EOSDA. She is overseeing all aspects of business model development and implementation, maintenance of positive business & customer experience, and the growth of the company's global coverage. She is responsible for closing deals, scaling up ongoing projects, as well as the development and implementation of process control within the Sales department. Rim also regularly takes part in negotiations with important clients.
So far, Rim has managed to successfully establish a number of strategic partnerships with an emphasis on the delivery of sustainable solutions in various regions of Africa and Asia.
In addition to her main responsibilities, Rim is presently involved in the upcoming launch of the first agri-based satellite constellation by EOSDA, scheduled for mid-2022. She manages relationships with the EOS SAT investors.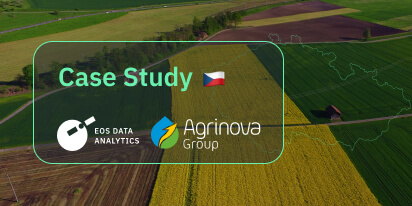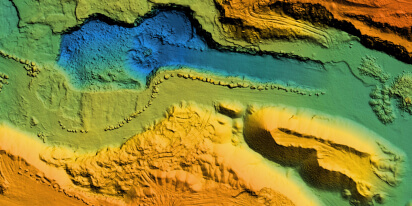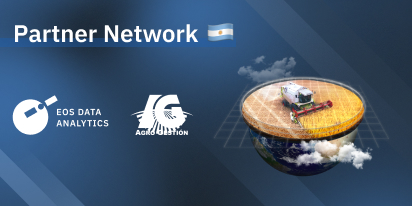 EOS Data Analytics Partners With Agro Gestión
With a focus on innovation and sustainability, EOS Data Analytics and Agro Gestión's partnership will bring cutting-edge satellite technology to more agribusinesses in Argentina, Paraguay, and Spain.