EOSDA Enters Into A Strategic Partnership With TelOne
EOS Data Analytics (EOSDA), a global provider of AI-powered satellite imagery analytics, and Zimbabwe-based TelOne Pvt (Limited) have announced a strategic partnership.
Since 85% of Zimbabwe's land is used for agriculture, farming activities in the country provide employment and income for two-thirds of the population and contribute approximately 17% to Zimbabwe's GDP. Still, the number of people with insufficient food consumption has grown by 0.5 million during 2022 alone. Hence empowering agribusinesses with the latest technologies is crucial to the country's development and its people's well-being.
TelOne is a government-owned company providing communications and digital solutions for customers in Zimbabwe. It aims to facilitate a digitally enabled society in the country in all sectors of its economy, including agriculture.
Partnering with EOSDA will allow TelOne to establish itself in the smart agriculture sector and assist Zimbabwe's government, farmers, financial institutions, and other players in the agriculture value chain to create value for communities and the country's economy.
Humanity's going through rapid changes that require us to make quick digital transformations. Since Africa is set to become a global hub for agritech, new developments in the African agricultural sector and in Zimbabwe specifically can bring multiple benefits to the industry's stakeholders and uplift the smallholder farmer communities. That's why we're so excited about this strategic partnership with TelOne.
Within the cooperation with EOSDA, TelOne will get a professional-level subscription to the EOSDA Crop Monitoring, an online satellite-based precision agriculture platform for field monitoring.
TelOne remains committed to coming up with digital solutions that seek to facilitate a digitally enabled society by 2023. With agriculture being a major contributor to the nation's GDP, it is imperative that we come up with solutions for this key sector. By partnering with EOSDA, we bring a tried and tested state-of-the-art EOSDA Crop Monitoring and remote sensing solution that will go a long way in assisting the nation to reach food sustenance.
Join the EOSDA Partner Program
About TelOne
TelOne operates as both an Internet Access Provider and an Internet Service Provider, retailing and wholesaling internet access and other related services to the various market segments in Zimbabwe. The company operates the second largest fixed line network in the Southern African Region and has become a leading communications service provider in the country.
TelOne also offers satellite communication services to remote areas through its Mazowe Earth Station and has recently built state-of-the-art, high-security data centers to collect and operate big data on behalf of its clients.
About the author:
Rim Elijah joined EOSDA in early 2020. She holds a double degree in business administration and political science from Stockholm University.
Rim is VP of Sales at EOSDA. She is overseeing all aspects of business model development and implementation, maintenance of positive business & customer experience, and the growth of the company's global coverage. She is responsible for closing deals, scaling up ongoing projects, as well as the development and implementation of process control within the Sales department. Rim also regularly takes part in negotiations with important clients.
So far, Rim has managed to successfully establish a number of strategic partnerships with an emphasis on the delivery of sustainable solutions in various regions of Africa and Asia.
In addition to her main responsibilities, Rim is presently involved in the upcoming launch of the first agri-based satellite constellation by EOSDA, scheduled for mid-2022. She manages relationships with the EOS SAT investors.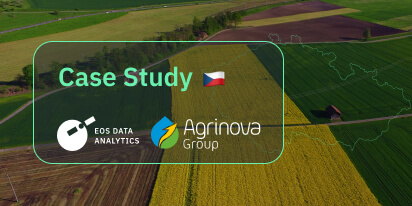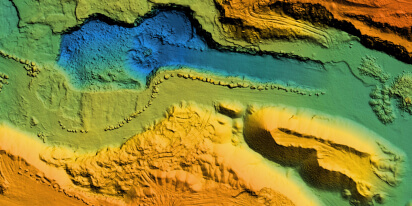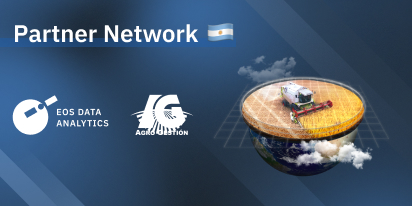 EOS Data Analytics Partners With Agro Gestión
With a focus on innovation and sustainability, EOS Data Analytics and Agro Gestión's partnership will bring cutting-edge satellite technology to more agribusinesses in Argentina, Paraguay, and Spain.