EOSDA And Ursa Space Entered Into An Agreement
Satellite intelligence and insights have proven critical in delivering support to Ukraine for safety, security and rebuilding efforts. With the announcement of this agreement, geospatial analytics leader Ursa Space will provide analytic services to EOS Data Analytics (EOSDA) in support of missions in Ukraine. The unique service built atop Ursa's services and EOSDA's capabilities will enable the delivery of critical insights over the country.
Ursa Space's platform orchestrates satellite imagery and analytic services at scale, to rapidly deliver to customers insights when needed. EOSDA, with geospatial analysts based in Ukraine, has created a feature-rich analytics infrastructure service atop their EOSDA Crop Monitoring capability that supports Public Sector and commercial businesses globally.
Ursa's global imagery and analytics orchestration along with EOSDA's unique knowledge to leverage our services in Ukraine provides for an unparalleled level of knowledge and intelligence on the ground and at sea.
Join the EOSDA Partner Program
Sophisticated understanding of vital infrastructure statuses such as energy sources, roadways, agriculture, and other essentials has been taken to the next level with the insights provided by Ursa and EOS Data Analytics. Our joint efforts will play an instrumental role in supporting the state-owned sector and businesses with the actionable geospatial data.
About Ursa Space
Ursa Space Systems is a satellite-analytics-as-a-service company that leverages the world's largest, most progressive commercial satellite network and advanced data fusion capabilities to provide insights into physical changes on Earth. Our focus is on enabling automated change detection from multiple commercial sources, while eliminating the challenges of sourcing synthetic aperture radar (SAR) imagery and performing change analytics. The company's subscription and custom services enable clients to access satellite imagery and analytic results with no geographic, political, or weather-related limitations.
About the author:
Natalia Borotkanych has been working in the space sector for more than 15 years now. Her experience includes working in business, science, education, and government projects.
Natalia has a PhD in space history, Master's Degree in Foreign Policy from the Diplomatic Academy of Ukraine, as well as Master's Degree in Public Management and Administration from National Academy for Public Administration under the President of Ukraine.
Building upon her experience of working in the State Space Agency of Ukraine, Natalia now specializes in helping the state bodies and NGOs to implement the satellite monitoring technologies for solving real-world problems and for smart decision-making.
Natalia is an active science communicator. She is a scientific editor at The Universe. Space. Tech magazine. She also teaches a "Space diplomacy" course at the National Aviation University.
Natalia's experience in project coordination and scientific expertise in the space sector are much appreciated at EOS Data Analytics.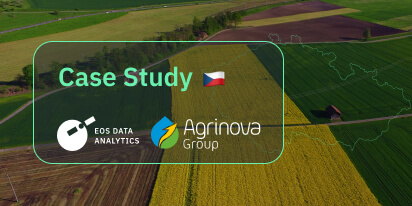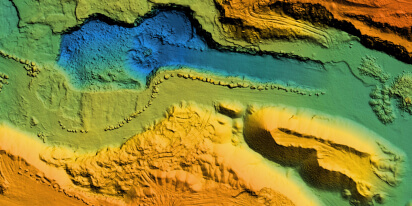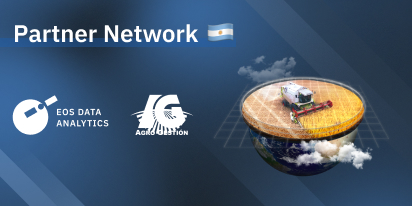 EOS Data Analytics Partners With Agro Gestión
With a focus on innovation and sustainability, EOS Data Analytics and Agro Gestión's partnership will bring cutting-edge satellite technology to more agribusinesses in Argentina, Paraguay, and Spain.