EOSDA Enters Into A Partnership With AgriProve
A strategic alliance between EOS Data Analytics (EOSDA), a global provider of AI-powered satellite imagery analytics, and AgriProve, an Australian soil carbon leader, will transform regenerative agriculture practices for farmers.
EOS Data Analytics will combine its high-detail satellite imagery, analytical expertise, and machine learning capabilities with AgriProve's extensive on-ground and proximal data assets to generate new high-resolution, high-accuracy on-farm models and measurement approaches to boost prediction capabilities and evolve new land management practices.
AgriProve will harness the satellite data enhanced by EOS Data Analytics through digital farm twinning to provide partnering farmers with a visual representation of their land and highlight the best pathways to productivity for each property. Extensive datasets from various satellite sensors will provide advanced and highly detailed readings on vegetation, ground health, and soil moisture.
The significance of the low-orbit satellite project for AgriProve's farmer-led, data-driven approach to regenerative agriculture recently won the support of the Australian Government with an announcement of an AUD$9.2 million government grant on November 18th, 2022, as part of the first round of the National Soil Carbon Innovation Challenge.
AgriProve's technological innovations improve commercial and climate outcomes for partnering farmers through generating high-integrity carbon credits on their land while increasing crop yield, productivity, and resilience.
AgriProve was founded to bring together the very best innovators under one umbrella to mainstream a commercial model of soil carbon farming with built-in regulatory integrity, streamlining the registration process for partnering farmers while assuming project risk.
The alliance with EOSDA unlocks a significant advance in data capture, analysis, and measurement on farm and in soil.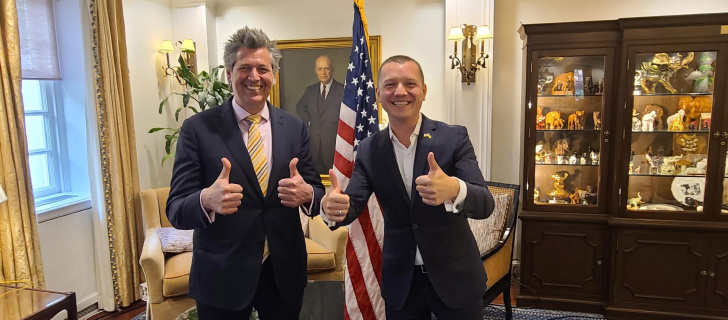 The soil organic carbon project we're implementing with AgriProve is a great example of how EOSDA stays dedicated to its mission of harnessing the power of satellite technologies to provide businesses with fast and accurate data-driven decisions. By bringing farmers new ways of combating climate change and land degradation challenges, we hope to help them open new expansion, earning, and sustainability opportunities in their farming ventures.
We are proud to be able to use AgriProve's strategic alliance with EOS Data Analytics to further enhance the regenerative agriculture ambition of our partnering farmers. AgriProve's ongoing investments in innovation are unlocking the data-driven models we need right now to help address the significant ecological, agricultural, and sustainability challenges we all face, both locally and globally. We look forward to analyzing around 500,000 ha of soils by mid-next year with EOSDA, which represents a major uplift in our current monitoring capacity.
Join the EOSDA Partner Program
About AgriProve
Headquartered in regional NSW, AgriProve is Australia's leading soil carbon developer with over 80 per cent of all soil carbon projects successfully registered in the Australian Emissions Reduction Fund and is the fastest growing developer in Australia with over 500 projects totaling nearly 160,000 hectares as of 27 November 2022.
AgriProve is on track to reach 1,000 projects by 2023 and 10 million hectares by 2030.
AgriProve's commitment is to deliver healthier and more resilient soil, with increased productivity to help address climate change in a market- and research-driven way.
For more information, please visit the company's website.
About the author:
Rim Elijah joined EOSDA in early 2020. She holds a double degree in business administration and political science from Stockholm University.
Rim is VP of Sales at EOSDA. She is overseeing all aspects of business model development and implementation, maintenance of positive business & customer experience, and the growth of the company's global coverage. She is responsible for closing deals, scaling up ongoing projects, as well as the development and implementation of process control within the Sales department. Rim also regularly takes part in negotiations with important clients.
So far, Rim has managed to successfully establish a number of strategic partnerships with an emphasis on the delivery of sustainable solutions in various regions of Africa and Asia.
In addition to her main responsibilities, Rim is presently involved in the upcoming launch of the first agri-based satellite constellation by EOSDA, scheduled for mid-2022. She manages relationships with the EOS SAT investors.