EOSDA Contracted An Agreement With GEOSAT
EOS Data Analytics (EOSDA), a global provider of AI-powered satellite imagery analytics, has established an agreement with GEOSAT, a European EO satellite operator, for developing and delivering EO products in Ukraine and other regions of the World.
Through the partnership with GEOSAT, EOSDA will provide Imagery and EO services in Ukraine and other regions of the World, to add value to market verticals such as Agriculture, Forestry or Natural resources exploration; and support activities including adaptation to climate change, security and emergency management.
GEOSAT will provide its experience and capabilities to deliver up to date imagery, to be processed and analyzed with EOSDA, to achieve state-of-the-art information products.
High-quality satellite imagery and data from GEOSAT will allow for new capabilities to enhance environmental activities and the development of industries in Ukraine and globally, utilizing satellite-driven analytics in their operations to enhance economic and social conditions in the long term.
Join the EOSDA Partner Program
About GEOSAT
GEOSAT is an Earth Observation company delivering imagery and information products from proprietary and partner satellites. Targeted at customer centricity, agility and flexibility, GEOSAT provides its customers around the World with tailored solutions based on high-quality imagery.
About the author:
Rim Elijah joined EOSDA in early 2020. She holds a double degree in business administration and political science from Stockholm University.
Rim is VP of Sales at EOSDA. She is overseeing all aspects of business model development and implementation, maintenance of positive business & customer experience, and the growth of the company's global coverage. She is responsible for closing deals, scaling up ongoing projects, as well as the development and implementation of process control within the Sales department. Rim also regularly takes part in negotiations with important clients.
So far, Rim has managed to successfully establish a number of strategic partnerships with an emphasis on the delivery of sustainable solutions in various regions of Africa and Asia.
In addition to her main responsibilities, Rim is presently involved in the upcoming launch of the first agri-based satellite constellation by EOSDA, scheduled for mid-2022. She manages relationships with the EOS SAT investors.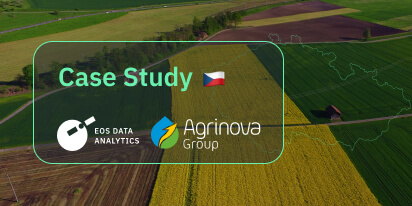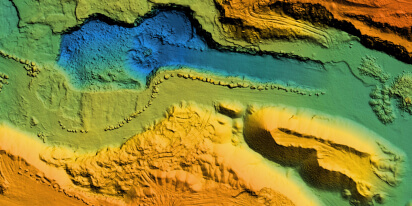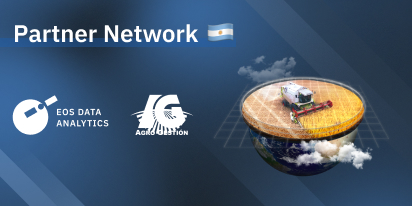 EOS Data Analytics Partners With Agro Gestión
With a focus on innovation and sustainability, EOS Data Analytics and Agro Gestión's partnership will bring cutting-edge satellite technology to more agribusinesses in Argentina, Paraguay, and Spain.