Precision Agriculture
Making agriculture easy with space technologies
Аt EOSDA, we make a change, fusing space technologies with human determination for sustainability on Earth. Our focus is GIS precision farming as the shared strategy to save time and resources, cut costs and losses, make profit and an impact - keep the pace of change. Utilizing our ag solutions you will always be a step ahead.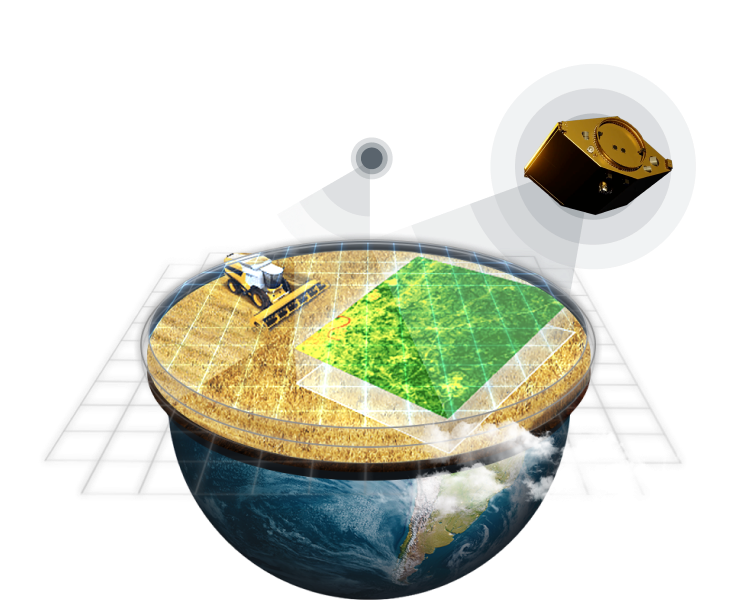 Precision Agriculture Solutions
Apply satellite farming tools and make your precision agriculture practices easier done than said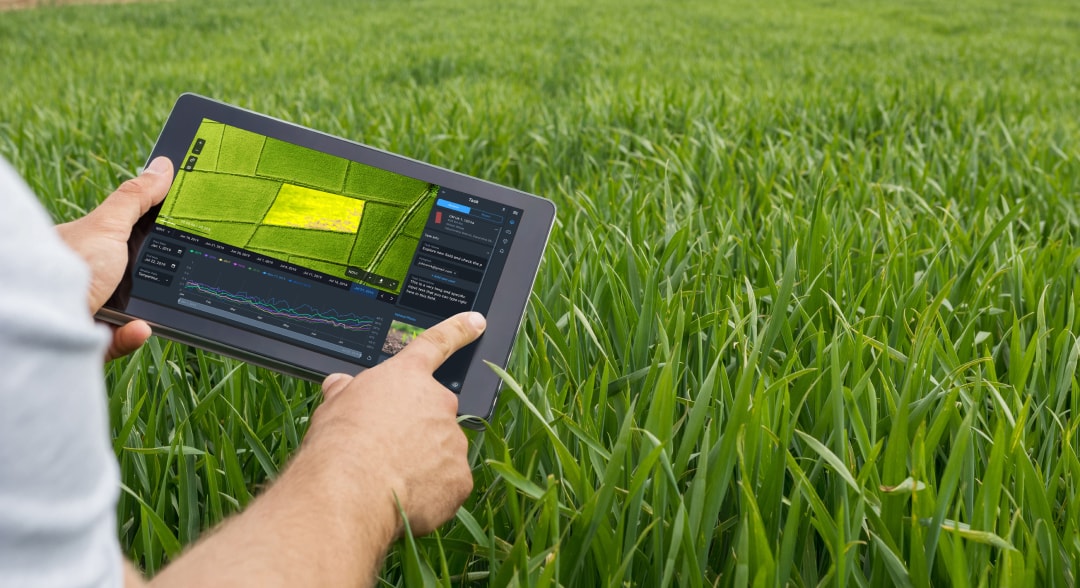 Manage your fields easier - monitor remotely, reveal issues on the spot, and act timely with a top-notch software for farming:
Variable rate fertilizer/seed application based on agricultural productivity map
Near real-time change detection displayed on our Field leaderboard 24/7
Timely data-driven decisions thanks to remote problem area detection and precision scouting
Effecient planning across all of your fields with an advanced field activity log
In-depth field state analytics with agriculture weather forecast, vegetation indices, stages of plant growth among other key factors
Access to all the data from agricultural machinery on one screen via user-friendly Data Manager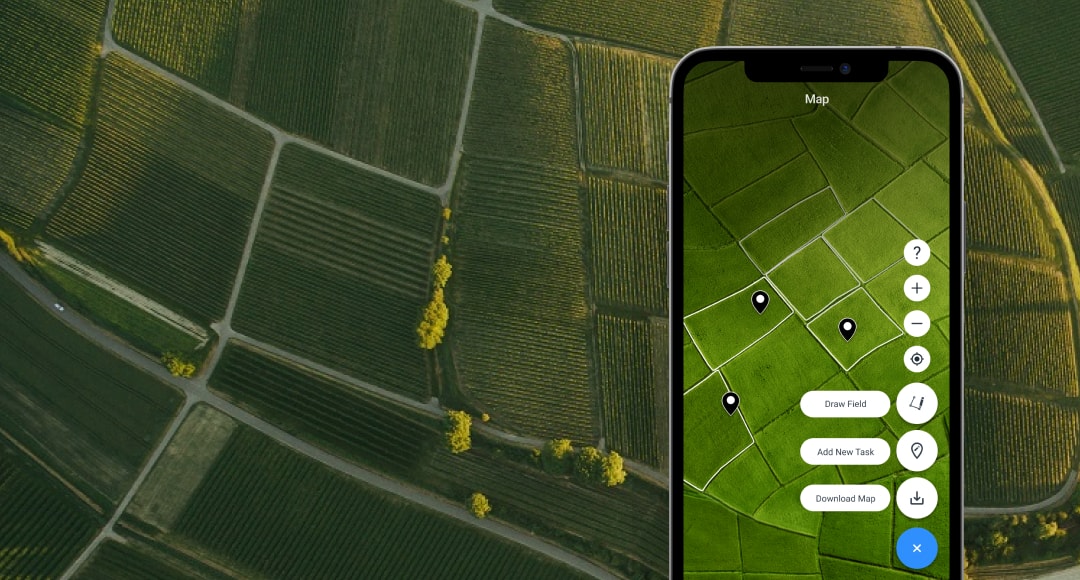 Mobile Scouting App
Scouting has never been easier thanks to our free precision farming app connected with EOSDA Crop Monitoring web interface:
Set, manage, and monitor scouting tasks easier with a focused mobile app.
Inspect issues, attach pics to reports, and share results with a team - host all the scouting flow in one place.
Take advantage of GPS-based precision of scouting.
Work with scouting tasks in online and offline modes.
Stay up-to-date on the smallest changes thanks to automated synchronization with web-version.
Add threats to reports while scouting and you'll get notified about the presence of high-level threats directly from the fields.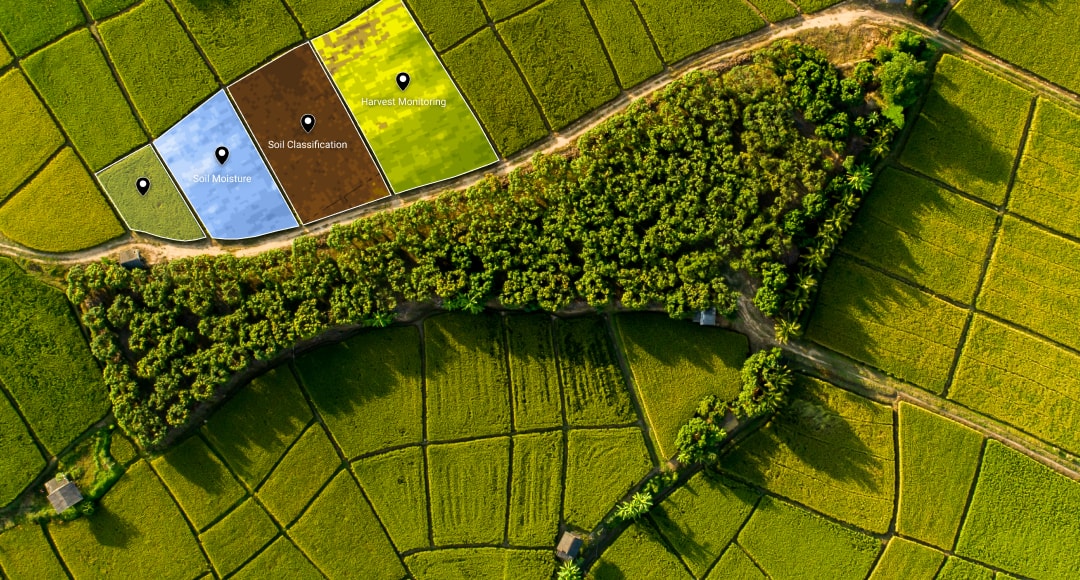 Custom Projects
In a world of neural networks and machine learning, nothing is impossible. Bring your business challenge to us, and we will deliver a special solution to you.
Land cover classification
Land use classification
Crop classification
Field boundary detection (contour mask)
Yield prediction
Cloud mask
Soil type classification and much more upon request
What we offer
Ag Monitoring Solutions
Try now
Explore EOSDA Crop Monitoring functionality with a personal demo account