EOS Data Analytics Takes Part In AWS Space Accelerator
EOS Data Analytics will use AWS solutions to enhance AI-powered satellite imagery analytics for EOSDA Crop Monitoring and near-real-time farm management.
EOS Data Analytics founded by Dr. Max Polyakov today announced it has been selected to participate in the AWS Space Accelerator, a technical, business, and mentorship program for startups seeking to use Amazon Web Services (AWS) to help solve the biggest challenges in the space industry. This opportunity will support EOS Data Analytics efforts to create satellite-powered precision agriculture solutions for informed crop growing decisions, in order to help users boost farm productivity and profitability. The company will use this opportunity to build on its commercial space expertise and help build a professional network with top industry leaders.
The four-week AWS Space Accelerator curriculum provides hands-on AWS and technical training, mentorship, coaching, and business support in collaboration with AlchemistX, a Silicon Valley-based organization with extensive experience running customized accelerator programs for startups at all stages of development.
Join the EOSDA Partner Program
EOS Data Analytics will use this opportunity to deep dive into specialized AWS services such as machine learning technologies to accelerate intelligent systems learning, training, and to build correct and extensible pipelines. EOS Data Analytics will consult with AWS experts on how various cloud-based storage tools could support its upcoming EOS SAT satellite constellation launch.
We are pleased to participate in AWS Space Accelerator for startups, and we appreciate the opportunity to learn from highly experienced mentors and integrate new knowledge into our product development to build even more reliable, scalable, and secure solutions for our customers. Having access to AWS resources and networks is a great fit for our goal of increasing EOS Data Analytics business coverage, while creating additional value for AWS customers. We believe this opportunity will take EOSDA to a whole new level.
As one of 10 companies chosen for this opportunity, EOS Data Analytics will receive up to $100,000 in AWS Activate credit, AWS training and support, mentorship, and additional business development resources including opportunities to speak with space-savvy venture investors.
AWS looks forward to working with this inspiring group of startups to enhance their missions using cloud technology. Congratulations to our finalists, who were selected from hundreds of applications worldwide for their vision for how insights from bold new space missions can positively affect the world around us.
For more information on the AWS Space Accelerator, visit https://alchemistx.io/amazon.
About the author:
Rim Elijah joined EOSDA in early 2020. She holds a double degree in business administration and political science from Stockholm University.
Rim is VP of Sales at EOSDA. She is overseeing all aspects of business model development and implementation, maintenance of positive business & customer experience, and the growth of the company's global coverage. She is responsible for closing deals, scaling up ongoing projects, as well as the development and implementation of process control within the Sales department. Rim also regularly takes part in negotiations with important clients.
So far, Rim has managed to successfully establish a number of strategic partnerships with an emphasis on the delivery of sustainable solutions in various regions of Africa and Asia.
In addition to her main responsibilities, Rim is presently involved in the upcoming launch of the first agri-based satellite constellation by EOSDA, scheduled for mid-2022. She manages relationships with the EOS SAT investors.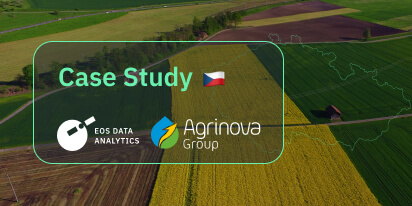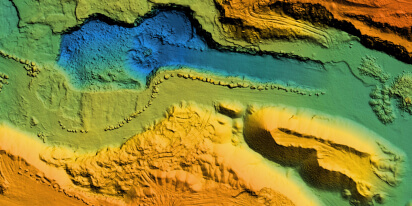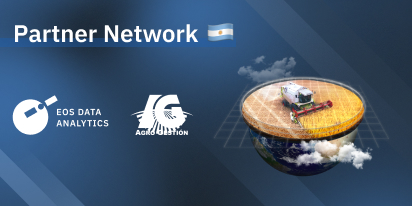 EOS Data Analytics Partners With Agro Gestión
With a focus on innovation and sustainability, EOS Data Analytics and Agro Gestión's partnership will bring cutting-edge satellite technology to more agribusinesses in Argentina, Paraguay, and Spain.