KOMPSAT 3/3A
The imagery, acquired by KOMPSAT 3/3A can be obtained from SIIS (SI Imaging Services), which is an exclusive representative of the KOMPSAT constellation. Each product is provided as a specific set of data: pan + four multispectral or as four pansharpened bands. Image data processing levels:
Level 1R (Corrected for radiometric and sensor distortions)
Level 1O (Ortho-ready)
Level 1G (Geometric distortion correction by using SRTM DEM)
KOMPSAT 3 is an Earth observation mission of Korea Aerospace Research Institute (KARI), funded by Ministry of Education, Science and Technology (MEST) within the Korean government space development program. The project started in 2004 to continue KOMPSAT-1 and KOMPSAT-2 missions and provide high-res satellite imagery for Geographical Information Systems (GIS) and the following applied fields: agriculture, environment, oceanography and natural disasters.
Launch
KOMPSAT-3 (Arirang-3) satellite was launched on the H-IIA system on May 17, 2012 from Tanegashima Space Center in Japan. KOMPSAT 3A (Arirang-3A) joined the mission on March 25, 2015. It was launched on a Dnepr-1 vehicle (RS-20) from the Jasny Dombarovsky launch site, Russia, to the lower than KOMPSAT 3 sun-synchronous orbit.
Equipment
To meet the demand for high-resolution imagery from government, both satellites are equipped with a pushbroom imager, AEISS (Advanced Earth Imaging Sensor System), developed by KARI in cooperation with EADS Astrium GmbH, Friedrichshafen. It is delivering the highest resolution data among the cameras installed on domestic satellites and is capable of acquiring images with maximum spatial resolution of 50-70 cm.
AEISS technical specifications:
Characteristic
Description
Band configuration

PAN: 450-900 µm
MS1 (Blue): 450-520 µm
MS2 (Green): 520-600 µm
MS3 (Red): 630-690 µm
MS4 (NIR): 760-900 µm

Optics

Korsch-type telescope
80 cm diameter of primary light weight mirror aperture
Five mirrors of Zerodur design
Focal length = 8.6 m
F number = f/12

GSD (Ground Sample Distance)

0.5-0.7 m (Pan band, nadir)
2.2-2.8 m (MS bands, nadir)

Swath width
1 km (at nadir)
Tilt angle
Roll: ±45º, pitch: ±30º
Location accuracy
< 48.5 m CE90
Pan CCD detector module

Line array of 24,000 pixels. 2 stacks of 12 k pixels each
TDI (Time Delay Integration), < 64 TDI in 4 stages
Pixel pitch = 8.75 µm
Source data rate = 16 x 15 Mpixel/s (or 3.84 Gbit/s)

MS CCD detector module

Line array of 6,000 pixels, provision of 8 stacks, TDI capability
Pixel pitch = 2 x 17.5 µm
Binning of MS pixels
Source data rate = 4 x 240 Mbit/s

Anti-blooming
Yes
PRNU (Photo Response Non-Uniformity)
Yes
DSNU (Dark Signal Non-Uniformity)
Yes
SNR (Signal-to-Noise Ratio)
> 100 for Pan and MS
Radiometric resolution
14 bit
Data compression
CCSDS 120.1-G-1E
Payload data memory
512 Gbit
Data rate
1 GB/s
Notwithstanding KOMPSAT 3's capacity to deliver panchromatic optical images at a nominal ground sampling distance (GSD) of 70 cm, the next satellite was enhanced with thermal infrared sensor, therefore KOMPSAT-3A became a unique example of space technologies commercialization. It appeared to be the first satellite, equipped with two imaging systems where the AEISS was complemented with IIS (Infrared Imaging System). It operates within the MWIR (Mid-Wavelength Infrared) region of 3 – 5 µm at high spatial and thermal resolution. These temperature-sensitive IR sensors (IRS) can assist in monitoring of wildfires, volcanic and seismic activities as well as water currents and natural disasters.
Let's make a graphic comparison of two satellites
Parameter
KOMPSAT-3
KOMPSAT-3A
Launch date
KOMPSAT-3May 17, 2012
KOMPSAT-3AMarch 25, 2015
Designed lifetime
KOMPSAT-34 years
KOMPSAT-3A4 years
Payload
KOMPSAT-3EO
KOMPSAT-3AEO, IR
Altitude
KOMPSAT-3625 km
KOMPSAT-3A528 km
Inclination
KOMPSAT-398.13º
KOMPSAT-3A97.513º
Mean LTAN (Local Time on Ascending Node)
KOMPSAT-313:30 hours
KOMPSAT-3A13:30 hours
Orbital period
KOMPSAT-398.5 minutes
KOMPSAT-3A95.2 minutes
No of revolutions
KOMPSAT-314.6 revolutions/day
KOMPSAT-3A15.1 revolutions/day
Orbit velocity
KOMPSAT-37.51 km/second
KOMPSAT-3A7.60 km/second
Ground speed
KOMPSAT-36.78 km/second
KOMPSAT-3A7.02 km/second
Repeated ground track
KOMPSAT-328 days /423 revolutions
KOMPSAT-3A28 days /409 revolutions
Revisit time
KOMPSAT-31.4 days
KOMPSAT-3A1.4 days
Coverage per cycle
KOMPSAT-3Global coverage in one month
KOMPSAT-3AGlobal coverage in one month
Maximum image dimensions (Across track x along track, km)
KOMPSAT-3Strip mode (mono): 16 x 4000 /
Wide Area (mono): 48 x 100 /
Single Pass (stereo): 16 x 200
KOMPSAT-3AStrip mode (mono): 16 x 4000 /
Wide Area (mono): 48 x 100 /
Single Pass (stereo): 16 x 200
Read more
Copyright © eoportal.org, pcigeomatics.com
Ready?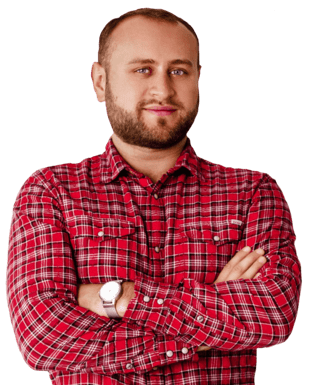 We're here to help! Ask us anything, or schedule a customized demo.
Get familiar with the Platform by exploring your very own demo account.