SuperView 1
SuperView-1 or GaoJing-1 constellation consists of four Chinese commercial remote sensing satellites operated by Beijing Space View Tech Co Ltd, which is also an official distributor of the obtained satellite imagery collection. The main objective of the program is to provide data to be applied in defense and intelligence, land and forestry management, high accuracy mapping, security and maritime programs.
The first two satellites, SuperView-1 01 and Superview-1 02 were launched on December 28, 2016 on a CZ-2D vehicle from Taiyuan Satellite Launch Center, China. SuperView-1 03 and SuperView-1 04 joined the program on January 9, 2018 from the same launch center but on a Long March 2D vehicle. Currently, the four SuperView – 1 satellites operate at an altitude of 500 km, phased 90° from each other on the same orbit.
The GaoJing satellites are the first "very high-resolution" Earth observation spacecrafts, designed in China. Apart from two solar panels, they are equipped with sensors collecting imagery of both panchromatic (0.5 m) and multispectral (2 m) resolution with the 60 km x 70 km single scene maximum. The constellation is very agile and operates in four acquiring modes:
stereo imaging
long strip
multiple strips collect
multiple point targets collect
SUPERVIEW 1/GAOJING 1 SATELLITE CHARACTERISTICS
Characteristic
Description
Launched by
Beijing Space View Tech Co Ltd
Satellites

GaoJing-1 01 / SuperView-1 01
GaoJing-1 02 / SuperView-1 02
GaoJing-1 03 / SuperView-1 04
GaoJing-1 05 / SuperView-1 06

Design life
8 years
Mass
560 kg
Orbit
sun-synchronous
Altitude
530 km
Period
97 minutes
Revisit time
2 days
Imager type
Pushbroom with TDI capability
Data transmission
2*450 Mbps
Onboard storage
2.0 TB
Spectral bands

PAN: 0.45-0.89 µm
B1/blue: 0.45-0.52 µm
B2/green: 0.52-0.59 µm
B3/red: 0.63-0.69 µm
B4/NIR: 0.77-0.89 µm

GSD (nadir)
PAN: 0.5 m
MS: 2 m
Swath width (nadir)
12 km
Detector type
CCD array
Data quantization
11 bit
Data positioning accuracy
CE90 mono = 20
Imaging capacity/day
700,000 km2
Ready?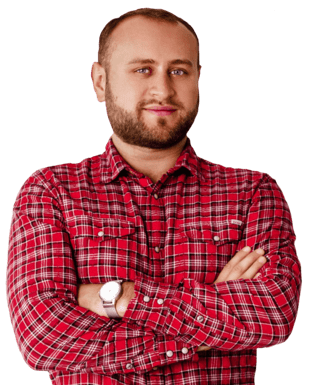 We're here to help! Ask us anything, or schedule a customized demo.
Get familiar with the Platform by exploring your very own demo account.