Landsat 5 (TM)
Since 1984, Landsat 5 has gathered more than 700,000 images and observed climate change, agricultural practices, development and urbanization of cities, ecosystem evolution, and increasing demand for natural resources.
The Landsat Thematic Mapper (TM) sensor was carried on Landsat 4 and Landsat 5, and created images consisting of six spectral bands with a spatial resolution of 30 meters for Bands 1-5 and 7, and one thermal band (Band 6). The approximate scene size is 170 km north-south and 183 km east-west (106 mi by 114 mi). TM could not resolve individual houses or trees, but it could record areas where houses had been constructed or forests had been cleared.
LANDSAT 5 (TM) CHARACTERISTICS
Characteristic
Description
Participants

NASA
NOAA
EOSAT
DOI USGS
GE

Launch Date
March 1, 1984
Vehicle
Delta 3920
Site
Vandenberg Air Force Base, California
Spacecraft

3-axis stabilized, zero momentum with control of 0.01 deg using reaction wheels
Aluminum with graphite struts
Hydrazine propulsion system
Single solar array with 1-axis articulation
Three Nickel Cadmium (NiCd) batteries provide 100 Ampere-Hour (AHr ) total
Retractable boom (4 m long) with 2 powered joints supports the articulated High Gain Antenna, which downlinked data via the Tracking and Data Relay Satellite System (TDRSS)
Communications system uses S,X,L, and Ku Bands
Weight: approximately 4,800 lbs (2,200 kg)

Communications

Direct downlink with TDRSS
Data rate: 85 Mbps
Quantization: 8 bit (256 levels)

Orbit

Worldwide Reference System-2 (WRS-2) path/row system
Circular, sun-synchronous, near-polar orbit at an altitude of 705 km (438 mi)
Inclined at 98.2°
Repeat cycle: 16 days
Swath width: 185 km (115 mi)
Equatorial crossing time: 9:45 a.m. +/- 15 minutes

Sensors

Multispectral Scanner (MSS)
Thematic Mapper (TM)

Scene size
170 km x 185 km (106 mi x 115 mi)
Design life
Minumum of 3 years
LANDSAT 5 (TM) BANDS
Sensor
Band number
Band name
Wavelength (μm)
Resolution (m)
Band Applications
TM
Band number1
Band nameVisible Blue
Wavelength (μm)0.45 – 0.52
Resolution (m)30
Band ApplicationsBathymetric mapping, distinguishing soil from vegetation, and deciduous from coniferous vegetation
TM
Band number2
Band nameVisible Green
Wavelength (μm)0.52 – 0.60
Resolution (m)30
Band ApplicationsEmphasizes peak vegetation, which is useful for assessing plant vigor
TM
Band number3
Band nameVisible Red
Wavelength (μm)0.63 – 0.69
Resolution (m)30
Band ApplicationsDiscriminates vegetation slopes
TM
Band number4
Band nameNIR
Wavelength (μm)0.76 – 0.90
Resolution (m)30
Band ApplicationsEmphasizes biomass content and shorelines
TM
Band number5
Band nameSWIR 1
Wavelength (μm)1.55 – 1.75
Resolution (m)30
Band ApplicationsDiscriminates moisture content of soil and vegetation; penetrates thin clouds
TM
Band number6
Band nameThermal
Wavelength (μm)10.40 – 12.50
Resolution (m)120
Band ApplicationsThermal mapping and estimated soil moisture
TM
Band number7
Band nameSWIR 2
Wavelength (μm)2.08 – 2.35
Resolution (m)30
Band ApplicationsHydrothermally altered rocks associated with mineral deposits
Read more
Copyright © U.S. Geological Survey
Ready?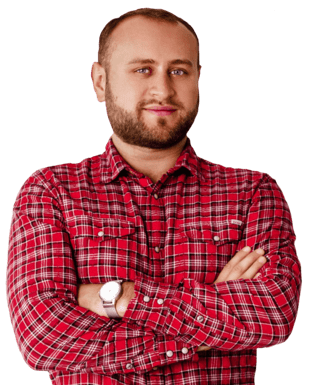 We're here to help! Ask us anything, or schedule a customized demo.
Get familiar with the Platform by exploring your very own demo account.