Growmark Cooperative — Quick Review
Growmark Inc. is an agricultural supply cooperative that provides products, services, and grain marketing in the Midwest and Ontario, Canada. Growmark's core member cooperatives that use the name FS are located in Illinois, Iowa, and Wisconsin. Having five subsidiaries and six retail subsidiary divisions, the co-op has an extensive retail network that serves more than 250,000 customers in 40 states as well as Ontario.
Growmark is focused on a comprehensive range of agronomy services, grain systems, marketing, commercial construction, energy, facility planning, logistics products and services, and risk management services.
Established early in the 1920s, Growmark continuously develops, adopts and promotes innovative technologies, as well as attracts young people who desire a future in agribusiness. Growmark Foundation provides $750 scholarships to students of fourteen Community Colleges in Illinois, Iowa, and Wisconsin, and $1,500 annual scholarships to students continuing higher education in community colleges, universities, and technical schools.
| | |
| --- | --- |
| Enterprise size: | 1001-5 000 employees |
| Founded: | 1927 |
| Type: | Private enterprise |
| Industry: | Propane, Refined Fuels and Lubricants, Grain, Crop Protection and Inputs, Seed, Agri-Finance, Logistics, Facility Planning, Agronomy, Energy |
| Revenue: | $8.7 billion (2019) |
| States Served: | |
| Client base: | more than 270,000 farmers and customers. |
| Website: | www.growmark.com |
| Headquarters: | Bloomington, IL |
| Contact phone: | 309-557-6000 |
| Address: | 1701 Towanda Ave, Bloomington, IL 61701, US |
Area of Activity
Growmark is a full-service agriculture and energy supplier, and is also the third largest agriculture retailer in the US. Its strategic focus is to provide the necessary tools and support throughout the agricultural cycle and related activities. Thusly, Growmark and its subsidiaries are active producers, distributors, and suppliers of a wide range of products that include:
Fertilizers (InVigoron, Breakdown, EnPower, FlexN, HiYield, FlexN, Certify, NutriFuse, GreenYard);

Herbicides, pesticides, and insecticides (Radar, Bullzeye, Acellus, Entrax EZ, Infantry, Trifluence, Cavalry II, Kilter);

Seeds (Growmark offers proprietary brandname seeds including FS InVISION, FS HiSOY, FS Wheat, FS Alfalfa, and has distribution agreements with DEKALB, Asgrow, and NK);

Fuels (provides its own trademark FS Clean Flow gasoline and Dieselex Gold diesel fuel, and distributes Top Tier fuel. The company also offers winterized fuels, diesel exhaust fluid, biodiesel, and bioblends);

Lubricants (United Lubricants, which is a Growmark division in Iowa);

Propane (GROWMARK FS Mid-Atlantic);

Agronomy and energy equipment (GROWMARK Tank & Truck Centers produce delivery trucks for liquid fuel, propane, as well as bulk oil industries. GROWMARK Agronomy Equipment has national account relationships with John Deere, Case IH, AGCO, and Caterpillar).
Growmark also provides service in the area of grain marketing (in partnership with COFCO International and marketing services by Growmark subsidiary, MID-CO COMMODITIES), logistics (specifically, transporting and storing fuel, propane, motor oils, as well as crops, fertilizers, and crop protection products), commercial construction, and even provides its members with its own electronic payments system.
EOSDA Crop Monitoring
Access high-resolution satellite images to ensure effective fields management!
Products, Services And Solutions
Services, branches of activity, specializations of the Growmark cooperative:
Wholesale supplying of products

Growmark provides farming retailers with a great variety of seed and field-tested hybrids, a myriad of chemical products, as well as fertilizers, offering these products under the co-op's own-brand name and those of other proven brands.

Agronomy services

Having its own terminal infrastructure, logistics network, and convenient electronic payment system, Growmark can offer not only the products themselves but also related value-added services. These include transportation, warehouse storage, as well as inventory and risk management, etc.

Grain marketing

Growmark assists its members and clients with opening new markets and creating strategic partnerships across the world. The cooperative provides marketing services in alliance with the leading global grain trading company COFCO Internationally, as well through its subsidiary, MID-CO COMMODITIES.

Fuel and lubricants

GROWMARK Energy is a supplier of bulk fuels, Diesel Exhaust Fluid, premium and custom-blend lubricants, and is the number one multi-state independent propane retailer. The company also provides help in purchasing related equipment and contracting brokerage services.

Construction services

GROWMARK Commercial Construction is engaged in turn-key construction services, taking on the whole process from concept to completion. The company provides consultations, planning, and construction by utilizing the latest technologies and trusted suppliers.

Logistics

GROWMARK logistics is engaged in brokerage services in transporting and storing fuel, propane, chemicals, motor oils, crops, etc. It provides transport and unloading by truck, barge, and rail.

Energy and agronomy equipment

GROWMARK Tank & Truck Centers produce delivery trucks for the liquid fuel, propane, and bulk oil industries.

GROWMARK Agronomy Equipment distributes John Deere, Case IH, AGCO, and Caterpillar equipment (tractors, loaders, construction equipment, small equipment, etc.).
Partnership And Cooperation
Growmark, Inc. is an extensive system of companies with 255 corporate family connections. It has 246 branches and several subsidiaries focused on seeds, facility planning, grain marketing, fuel, and energy services; including its retail brands AgriVisor, Archer Lubricants, Fast Stop, FS InVision, HiSoy, the FS System, Green Yard, MID-CO, Seedway, STAR Energy, and United Lubricants.
Along with its core activities, Growmark actively supports non-profit initiatives and participates in many important social programs. For example, those that are dedicated to responsible agriculture and professional development of future agricultural industry workers:
Growmark is a member of non-profit organization ResponsibleAg, Inc. that assists agribusinesses in complying with federal environmental, health, safety, and security regulations.

Growmark provides scholarships and internships to expand the career opportunities of youth in the field of agriculture. It also supports youth agriculture programs such as 4-H, FFA, the Junior Farmers Association, Co-operative Young Leaders' Program (Ontario, Canada) and Farm Bureau Young Farmers, Leaders, and Agriculturists.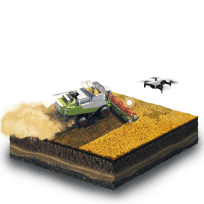 High-tech agriculture tool bringing reliable field analytics to farmers, traders, and insurers!
EOSDA Crop Monitoring Solutions For Growmark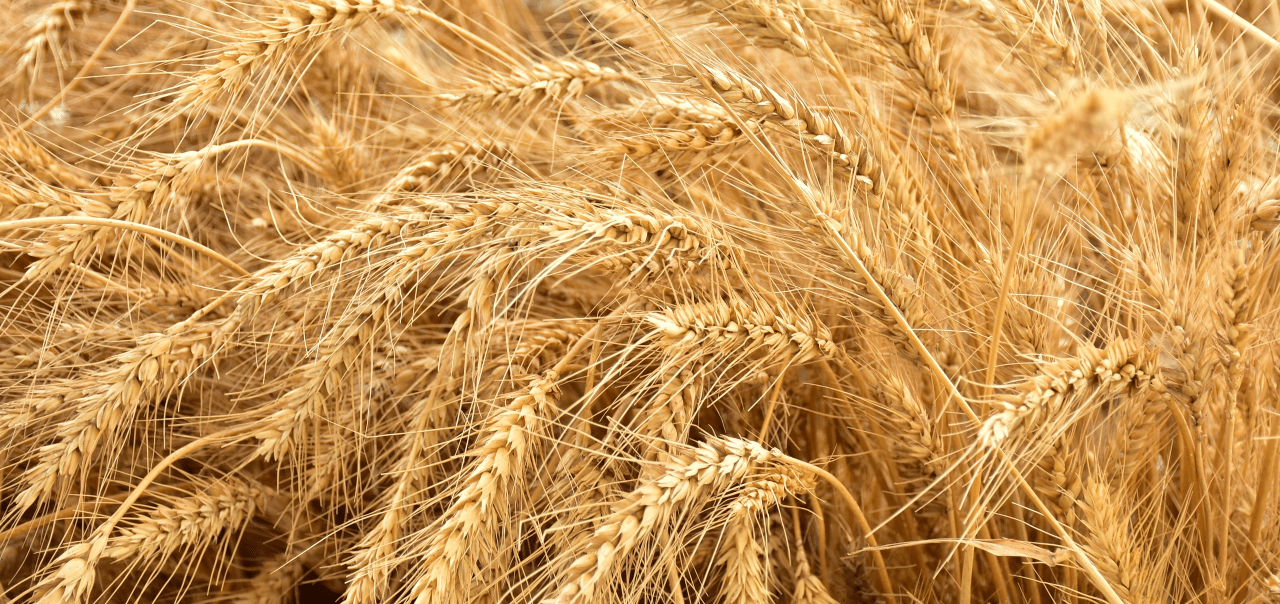 Zoning tool provides the ability to build fertilizer application maps and create fertilizer application recommendations.
Daily-updated weather forecasts allows to analyze weather risks and prevent harvest losses.
Analysis of vegetation dynamics based on the relevant vegetation indices for five years, and the assessment of VI using the cloud mask.
Automated monitoring and analysis of the state of a particular field, based on satellite imagery.
Ready?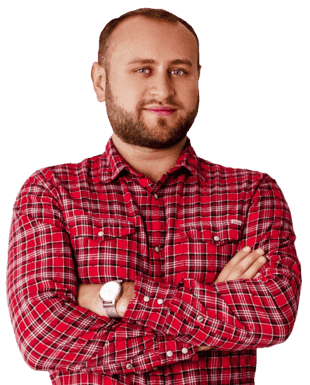 We're here to help!
Don't hesitate to ask any questions or schedule a demo.
EOSDA Crop Monitoring
Field analytics tool with problem area detection capabilities, access to high-res imagery, and a team management feature - ideal for agricultural cooperatives.