Ceres Solutions Cooperative

Ceres Solutions Cooperative — Quick Review
Ceres Solutions Cooperative is a farmer-owned supply and service cooperative that helps its members to improve product and service quality while reducing risks. It also meets the needs of more than 40,000 customers in 35 counties across the states of Indiana and Michigan.
Being focused on agronomy products and services, precision Ag technologies, grain marketing, power fuels, propane gas, lubricants, and more, the co-op partners with leading companies in the agricultural industry to provide the best service.
In 2019, at Land O'Lakes SUSTAIN Partners In Excellence Summit, Ceres Solutions Cooperative was honored as a leader among agricultural retailer companies that are helping to drive improved environmental outcomes while supporting farm profitability and resilience.
| | |
| --- | --- |
| Enterprise size: | 650 employees |
| Founded: | 1920 |
| Type: | Private enterprise |
| Industry: | Agronomy, Seed, Feed, Fuels and Oils, Propane |
| Revenue: | $500 million to $1 billion |
| States Served: | |
| Client base: | unknown |
| Website: | www.ceres.coop |
| Headquarters: | Crawfordsville, IN |
| Contact phone: | 765-362-6700 |
| Address: | 2112 Indianapolis Road, Crawfordsville, IN 47933, US |
Area of Activity
Since the beginning of its history in the 1920s, Ceres group has continually expanded into all aspects of agronomy, crop services, and the development of propane and fuel supplies to the benefit of its member and non-member customers. Nowadays, Ceres Solutions is one of the leading suppliers of:
Fuel and lubricants (the co-op was named the top supplier of CountryMark premium diesel fuel and gasoline, and also provides CountryMark and Cenex lubricants);

Propane (for households, farms, and commercial businesses);

Livestock feed (having the co-op's own feed facility in White Cloud, MI, coupled with its partnership with Synergy Feeds in Indiana, Ceres Solutions provides a variety of nutrition solutions for dairy, beef, poultry, and swine).
EOSDA Crop Monitoring
Access high-resolution satellite images to ensure effective fields management!
Products, Services And Solutions
Services, branches of activity, specializations of the CVA cooperative:
Agronomy services

Ceres Solutions Cooperative operates a bulk seed handling facility and provides products by leading seed companies, bulk seed options, and delivery.

Nevertheless, the Ceres Solutions agronomy division services are not limited by selling products. The co-op's clients get access to precision ag solutions, customized recommendations concerning seed and nutrients, as well as expert consultations on how to optimize inputs, reduce risk, and maximize yields.

Fuels and lubricants

Ceres Solutions serves thousands of farms and businesses with high-quality fuels and lubricants. Fuel products are available for bulk delivery and at more than 20 stations across the co-op's trade area. The Ceres Solutions fuel team offers farm and business solutions, including contracting, account services, SPCC plan support, and risk management expertise.

Propane

Ceres Solutions Cooperative offers propane gas delivery and service options for home, farm, and commercial business.

Feed

Ceres Solution Cooperative operates a feed facility in White Cloud. The products produced have the Safe Feed and Safe Food certification status, trusted by the FDA. The co-op's feed team also feels the pulse of the latest research and resources available, allowing them to provide the most up-to-date counseling on optimizing efficiency and profitability.
Partnership And Cooperation
Ceres Solutions not only collaborates with agronomy products manufacturers but also continuously participates in environmental projects, campaigns, and community life. The leading conservation solutions provider Land O'Lakes is a regular Ceres Solutions' partner in many of these initiatives:
Ceres Farms co-op has engaged in the Land O'Lakes SUSTAIN Program. The co-op has run a number of educational projects concerning soil health and conservation agriculture, helping farmers to implement nutrient management plans and educating them on practices that reduce soil erosion.

Ceres Solutions is also a key leader in the Land O'Lakes' Big Pine watershed conservation project focused on improving water quality in western Indiana.

Ceres partners with Land O'Lakes to regularly provide high school and college scholarships across Indiana, along with charitable donations to local 4-H youth program leaders and county programs.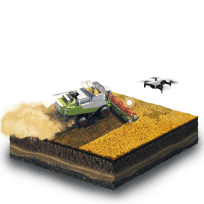 High-tech agriculture tool bringing reliable field analytics to farmers, traders, and insurers!
EOSDA Crop Monitoring Solutions For Ceres Solutions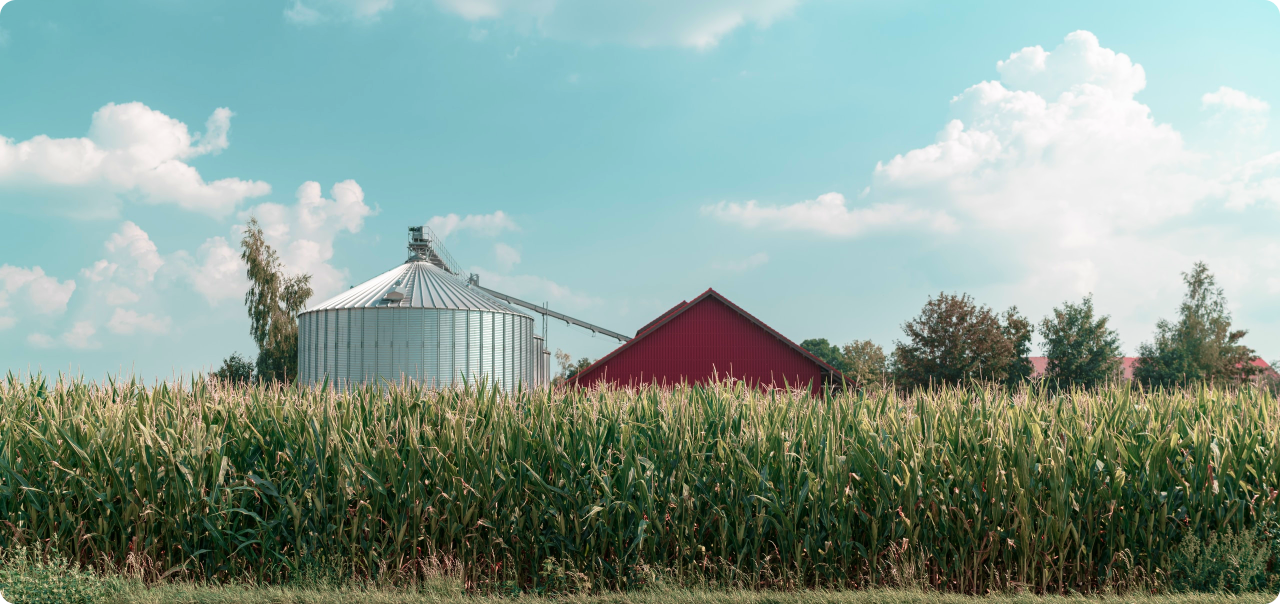 Map differential fertilization using the zoning tool.
Data from satellite images helps to determine the condition of the field and possible violations of the development of field vegetation.
Ready?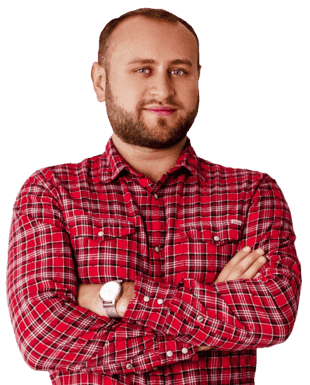 We're here to help!
Don't hesitate to ask any questions or schedule a demo.
EOSDA Crop Monitoring
Field analytics tool with problem area detection capabilities, access to high-res imagery, and a team management feature - ideal for agricultural cooperatives.