Foremost Farms USA — Quick Review
Foremost Farms USA is a farmer-owned dairy cooperative headquartered in Wisconsin focused on producing cheese, butter, and whey ingredients.
The cooperative's 12 plants which are provided with high-quality milk by its farmer-members serve retail, food service, nutritional, pharmaceutical, and animal feed industries both across the U.S. and internationally.
Beside providing a wide range of Italian and American-style cheese varieties, pharmaceutical lactose, butter, and bulk fluid milk, Foremost Farms USA offers premium specialty blends. In addition, it can assist in testing and working on custom solutions for private labels and foodservice distributors.
| | |
| --- | --- |
| Enterprise size: | 1001-5000 employees |
| Founded: | 1995 |
| Type: | Private enterprise |
| Industry: | Dairy industry |
| Revenue: | $1.5 billion (2019) |
| States Served: | |
| Client base: | about 1,800 farmer members |
| Website: | http://www.foremostfarms.com/ |
| Headquarters: | Baraboo, WI |
| Contact phone: | 1-800-362-9196 |
| Address: | E10889 Penny Lane, Baraboo, WI 53913-8115, US |
Area of Activity
Being the nation's seventh-largest dairy cooperative, and number 24 in annual sales among the Top 100 U.S. dairy processors, Foremost Farms USA Co-op is an active producer and supplier of:
Cheese (offering premium cheeses in blocks, loaves, and shreds under the co-op's brand names 1950 127 Brand® and Foremost Farms USA®, which supply products to major cheese converters and cut-and-wrap companies);

Butter (products include salted and unsalted butter with 80% fat, and unsalted butter with 82% fat, classified by the USDA as Grade AA which is made from 100% real cream);

Whey ingredients (demineralized whey, edible lactose, whey solids, sweet dairy whey, 34% whey protein concentrate (WPC) both for human and animal consumption);

Bulk fluid milk (rBST-free and NPE-free milk products including condensed skim, cream, RO skim, RO whole, and nonfat dry milk).
Foremost Farms USA is a reliable distributor for retail consumer brands, food services, as well as wholesale and exporting companies focused on high-quality natural food.
EOSDA Crop Monitoring
Access high-resolution satellite images to ensure effective fields management!
Products, Services And Solutions
Services, branches of activity, and specializations of the Foremost Farms USA cooperative:
Cheese and butter production

Foremost Farms USA produces 20% of all cheese in the state of Wisconsin. The cooperative offers Italian and American-style cheeses, including: Wisconsin Cheddar, Monterey Jack, Mozzarella, Muenster, smoked and unsmoked Provolone, various custom blends, as well as Colby, white, colored, and reduced-fat Cheddar. A customer can request the production of a unique cheese solution for their private label or brand, as well as contract-manufacturing of butter for retail brands, foodservice, and food processing.

Whey ingredients

The cooperative offers a full line of premium whey ingredients, reduced mineral variants as well as heat-stable formulations. Custom solutions are also available.

Bulk fluid milk

The cooperative offers fluid milk in bulk to the commercial food sector which includes milk packagers, wholesalers, and food manufacturers.

Risk management service

For the owner-members of the cooperative, risk management services are available in two types of contracts: a Fixed Price Contract or a Minimum Price Contract. Foremost Farms USA members can forward their contracts up to 75% of their current monthly milk production.
Partnership And Cooperation
Foremost Farms USA is continuously expanding its partner network in order to provide the best products for consumers as well as benefits for its member-owners, all of which supports the American dairy industry as a whole.
In 2019, Foremost Farms USA and General Mills were awarded for their Outstanding Supply Chain Collaboration by Innovation Center. These two cooperatives partnered under a three-year pilot program that produced a combined 11% reduction in greenhouse gas emissions for 16 dairy companies across Michigan.

Foremost Farms USA partners with Michigan Milk Producers Association at MMPA Constantine and Michigan plants. The partnership between these two cooperatives is aimed at improving efficiency in transportation by investing in reverse osmosis technology at co-op plants. This venture provides market stability for the growing milk supply and the utilization of milk solids to make cheese. Foremost Farms USA and MMPA have signed a Memorandum of Understanding to maximize owner-members returns through mutual investments.

All members of Foremost Farms USA participate in the National Dairy FARM Program, in which the co-op's field service staff provides the farmers with technical support and advice on compliance with its requirements.

Foremost Farms strives to play a role in local, state, and national dairy policy by participating in activities of organizations like the National Milk Producers Federation, the International Dairy Foods Association, and the National Council of Farmer Cooperatives.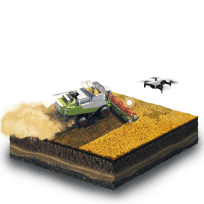 High-tech agriculture tool bringing reliable field analytics to farmers, traders, and insurers!
Ready?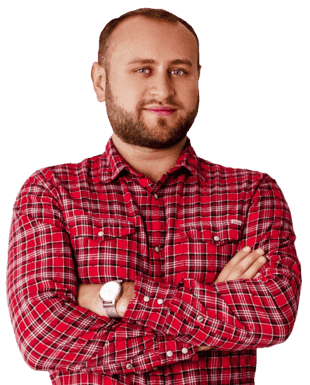 We're here to help!
Don't hesitate to ask any questions or schedule a demo.
EOSDA Crop Monitoring
Field analytics tool with problem area detection capabilities, access to high-res imagery, and a team management feature - ideal for agricultural cooperatives.