Natural Disasters 2021 On Satellite Imagery
Climate change is directly threatening our lives. It is in many ways the cause of natural disasters in 2021, which are becoming more severe. During 2021, abnormal floods, cyclones, and fires took place worldwide. This article will highlight the most significant disasters of 2021. You will also learn how the use of remote sensing in disaster management can improve the fight against them.
Also read the natural disasters 2022 recap.
World Disaster 2021: Wildfires
Climate change causes natural disasters 2021 around the world, including droughts and heat waves. In 2021, as a result, fires affected all continents, especially Turkey, Algeria, Russia, Greece, Cyprus, and the United States.
Russia Wildfires 2021
Summer forest fires in Russia were among the most powerful natural disasters in 2021: smoke from them reached the North Pole. In Siberia, this natural catastrophe was even more potent than in other regions. Moreover, there were so many fire hotbeds that it was impossible to fight everything at once – the government had to focus on the biggest and most dangerous ones. The damage was a record, almost 46 million acres of land. According to Greenpeace, most fires are caused by people's activities. We can use remote sensing for natural disaster management, including wildfire prevention.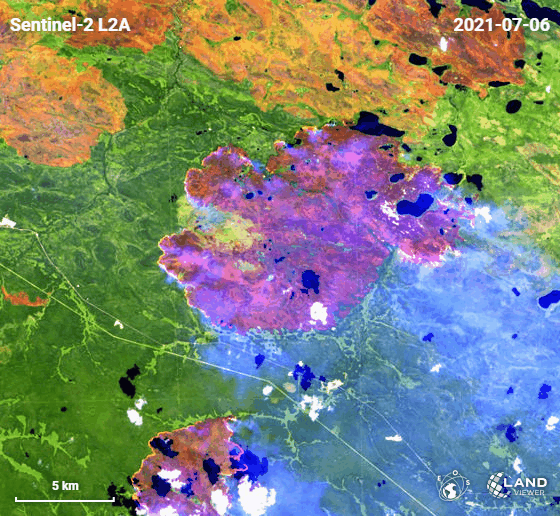 Turkey Wildfires 2021
In Turkey, the natural catastrophe began at the end of July 2021, when 130 fires spread over more provinces, causing severe destruction and the evacuation of the local population. Most of them were dealt with in about two weeks, but the damage was enormous. More than 525 square miles burned down, where houses, farmland, forests, centuries-old olive groves were destroyed. Remote sensing for natural disaster management allows you to monitor the direction of the cataclysm to carry out more effective rescue and evacuation measures. In this way, we can significantly reduce damage.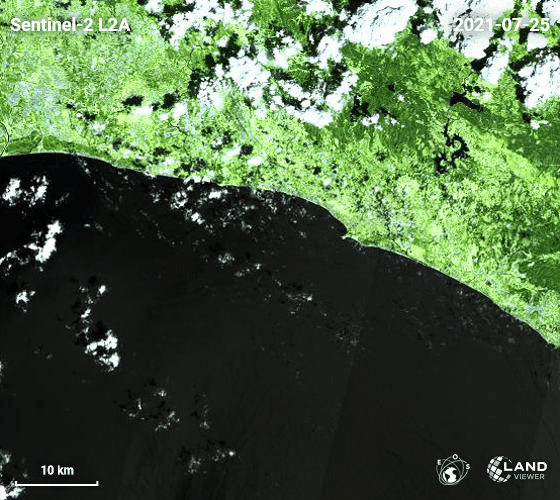 Greece Wildfires 2021
This disaster on the island of Evia began on July 21, 2021, in conditions of the most vital heat of about 100 degrees Celsius. According to official figures, the damage from the natural disaster amounted to more than 1 billion euros, and about 424 square miles burned down. Losses of such magnitude require further reforestation, as they violate the natural balance. The Greek Prime Minister named climate change as the reason for this natural disaster. As a result, the government even created a special Ministry of Climate Crisis and Civil Protection. It cooperates with the European Center for Forest fires (ECFF), among which tasks are satellite natural disaster monitoring to ensure people's safety and the environment.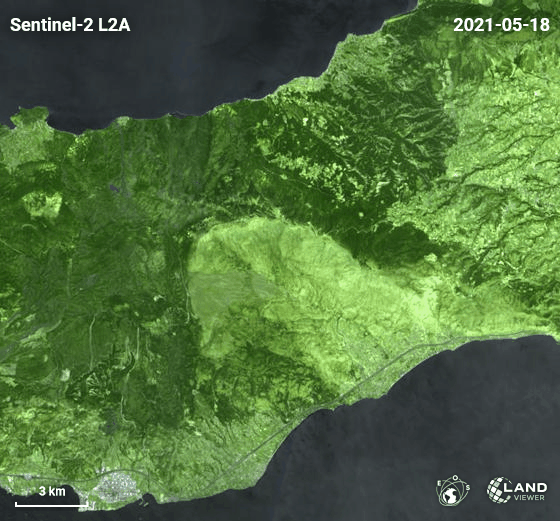 North American Wildfires 2021
The United States and Canada have developed a mutual aid plan to help each other in the possibility of a fire. In particular, they use remote sensing and GIS for disaster management. But in 2021, natural catastrophes covered both states simultaneously and were so powerful that the countries were forced to fight them alone. Many natural disasters in 2021 were caused by severe drought across the continent: from Western Canada to the Midwest and much of Mexico. Over 6,300 wildfires have occurred in Canada during this period, affecting around 10.34 million acres. In the United States, by the end of the year, 54 000 fires were recorded on an area of around 7 million acres.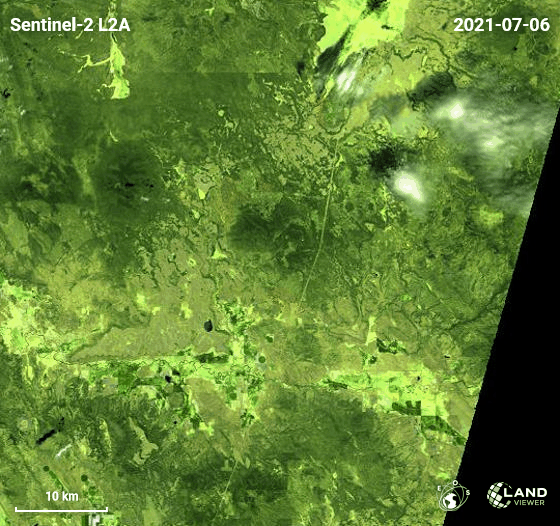 EOSDA Forest Monitoring
A digital forest monitoring tool blending powerful remote sensing technology with data science and excellent user experience.
World Disaster 2021: Floods
This natural cataclysm type has also increased throughout this year. China, India, Germany, Australia are just a few countries affected by this kind of disaster in 2021. The cause of this natural disaster was heavy and prolonged rains that fell after an abnormal heatwave, which many also call climate change. With the help of GIS mapping, we can record hazardous areas and monitor their status in real-time. But remote sensing for natural disaster management will also reduce the damage from natural catastrophes in the future.
South India And Sri Lanka Floods
As a result of monsoon rains that began on November 1, 2021, the highly developed industrial state of Andhra Pradesh and several others suffered in India. In the city of Chennai, the capital of Tamil Nadu state, precipitation is 79 percent more than the norm. Since the natural disaster began in India in the summer, the government expects this situation to repeat and uses remote sensing and gis for disaster management. In Sri Lanka, floods damaged about 1,200 houses and forced around 200,000 people to evacuate. Unfortunately, more than 40 people died during this natural disaster in both countries.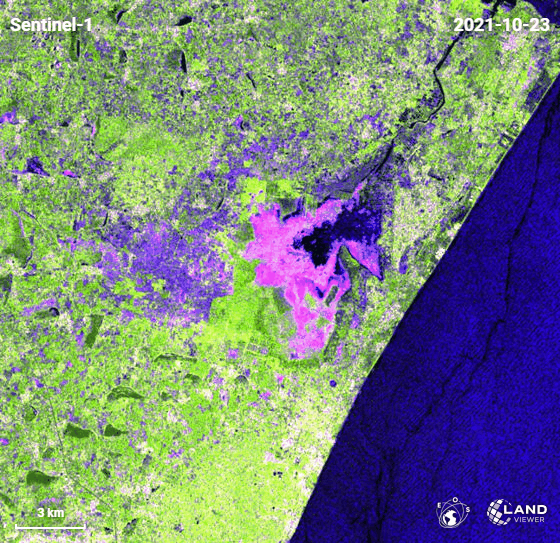 Flooding And Typhoons In China
There are several reasons for the most potent natural disaster in China in 2021. For example, heavy rains began in Henan province in the second half of July, resulting in annual rainfall of 26 inches in four days. Almost simultaneously, Typhoon Cempaka hit the coast west of Macau, and Typhoon In-Fa hit the eastern province of Zhejiang. And in August, heavy rains began in Sichuan province, where 334 millimeters of precipitation fell in three days. COVID-19 significantly complicated the fight against natural disasters in 2021.
Moreover, during the specified period, the number of cases increased. The results of natural disasters are dire. Around 300 people have died in Henan alone, and 47 are missing. The financial damage amounted to around $ 17 billion. China's critical manufacturing ports have been affected, disrupting the global supply chain. ​​It makes this flood an influential world disaster 2021.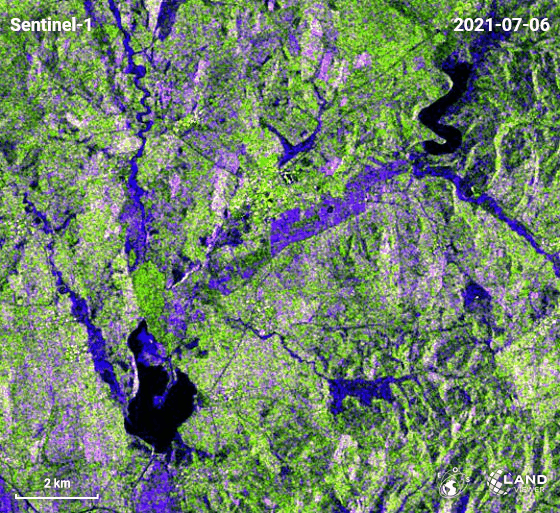 Western European Flooding
On July 14-15, 2021, unprecedented rains fell on Western Europe, and the elements hit Luxembourg, Belgium, Switzerland, France, and the Netherlands. But the most significant blow fell on Germany. Here, in two days, a two-month norm of precipitation fell, that is, about 148 liters of water per square meter. In this regard, the flooding in Germany became one of the most potent world natural disasters in 2021. The Volme, Ahr, and Dussel rivers overflowed their banks, and people evacuated en masse. As a result of floods in Europe, 229 people officially died, of which about 184 were in Germany, and enormous economic losses were caused. Government officials say climate change is the main reason for such a natural disaster. Another problem was household waste, washed away from outside the cities. The Netherlands was the least affected by this natural disaster, with a well-established flood management system.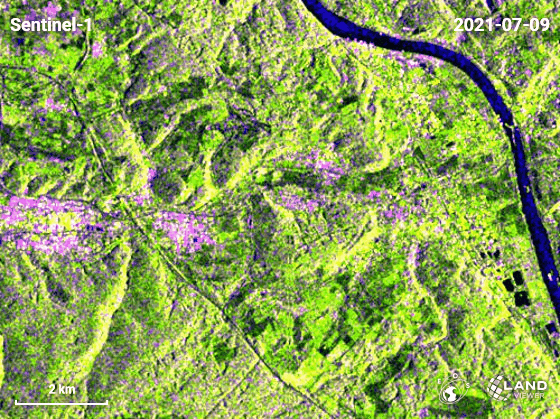 Australian Flooding
Record rainfall hit New South Wales in late March 2021. The Sydney area received 40 percent of the annual rainfall in just a week. The affected areas are home to about one-third of the country's population, many of whom were not insured due to the high cost of services. It is important to note that along with the natural disasters 2021, many territories were previously affected by the fire of 2019-2020. As a result of all natural catastrophes, the damage amounted to more than $6 billion.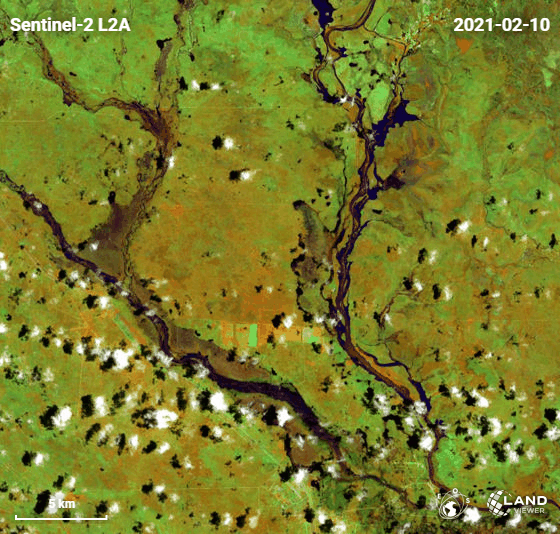 World Disaster 2021: Volcano Eruptions & Earthquakes
These are some of the most destructive and deadly natural cataclysms among recent natural disasters 2021. They can destroy entire cities and claim the most lives. Remote sensing allows monitoring the situation in seismically unstable regions and conducting rescue operations in a timely and efficient manner. In 2021, about 70 eruptions and 148 earthquakes with a magnitude of 6 or more were recorded. A third of them were the new sources. Some natural disasters turned out to be record-breaking in terms of both power and damage. Let's consider the most ambitious examples of these natural disasters in 2021.
Haiti Earthquake
This magnitude 7.2 earthquake is the deadliest and one of the strongest in 2021. More than 2,200 people died, about 12,500 were injured, over 130,000 homes were ruined, and the financial damage amounted to around $1 billion. The main reason for such a large-scale earthquake is shallow depth, about 6.2 miles, which is seven times closer to the Earth's surface than during the 2010 natural disaster. Below you can see satellite imagery of natural disasters.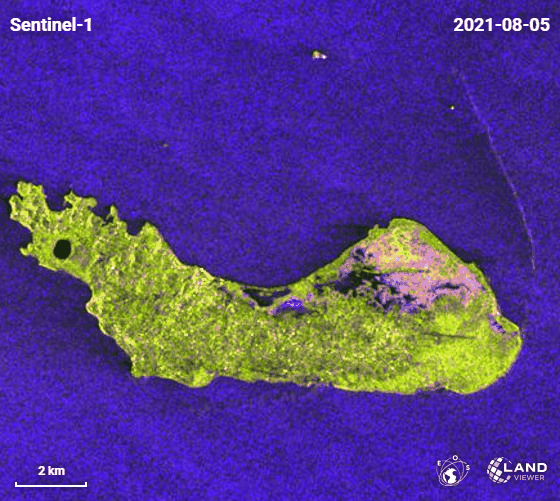 Use of satellite technology in disaster recovery: is it effective?
Yes, it is. We can utilize it for several purposes at once. First, satellite technology enables mobile communications during search and rescue operations. Second, rescuers can use satellite imagery of natural disasters to analyze the current situation and identify locations most affected by different natural disasters.
La Soufrière Volcano Eruption
La Soufrière Volcano is one of the most active volcanoes on Earth. Therefore, although it did not erupt for some time, at the end of 2020, a new period of activity began. The natural disaster peaked on April 9, 2021, when the first explosive eruption lifted ash to an altitude of 32,000 feet. In the next three days, five more eruptions occurred. As a result, around 13,000 people were affected by this natural disaster in 2021. A significant part of the country was covered with sandy volcanic ash, vegetation and agriculture in the northern part of the country were severely damaged.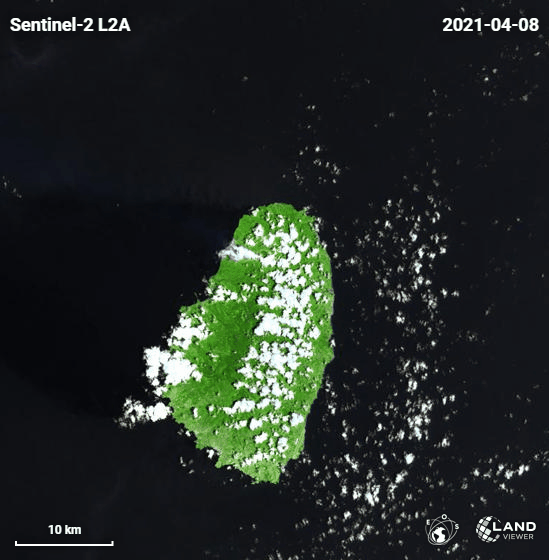 Cumbre Vieja Volcanic Eruption
The first since 1971 eruption of Cumbre Vieja began on September 19, 2021, due to a started earthquake and turned out to be the most destructive on La Palma. With a maximum width of 2.3 miles, the lava flow covered over 1,000 hectares, destroying over 3,000 buildings and requiring the evacuation of around 5,500 people. The volcano destroyed about 450 buildings, and due to the high concentration of ash in the air, the local airport was closed. Satellite disaster management using geospatial technologies greatly facilitates natural catastrophe prevention and recovery.
World Disaster 2021: Tropical Cyclones
In 2021, tropical cyclones formed in six basins at once; 125 systems can be counted during the entire period. The most intense natural catastrophe was Typhoon Surigae, with wind speeds of 140 mph, and the deadliest was Cyclone Seroja. The maximum damage from one cyclone was more than $65 billion.
Atlantic Hurricane Season 2021
One of the biggest natural disasters in 2021 is Hurricane Ida. It was formed on August 26, 2021, southwest of Jamaica, and the very next day hit the Cuban Youth Island. Although no fatalities were reported, the damage to infrastructure amounted to about $100 million. On August 29, 2021, a natural cataclysm reached the continental United States and cut off power to many residential buildings, including the entire city of New Orleans, and damaged agriculture and oil infrastructure. According to experts, the total economic losses from natural disasters in 2021 amounted to $44 billion. Unfortunately, the disaster did not calm down and reached New York and New Jersey. As a result of this natural catastrophe in the United States and Venezuela, dozens of people have died.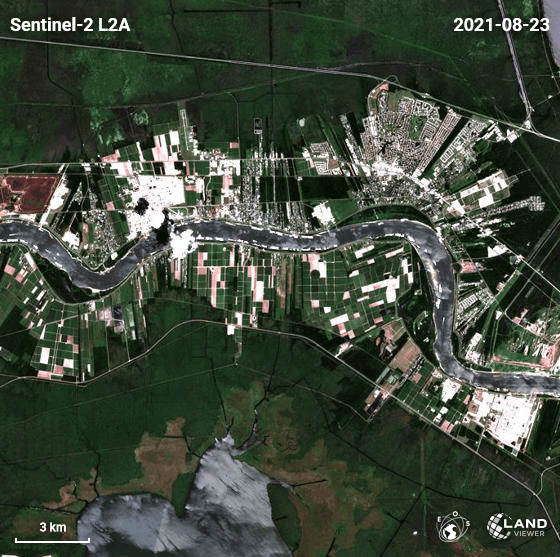 North Indian Ocean Cyclone Season 2021
Tropical cyclone Tauktae formed in the Arabian Sea and hit Gujarat as a Category 3 hurricane on May 17, 2021, with a maximum wind speed of 125 mph. This natural disaster became the strongest recorded storm in Indian history and one of the most severe natural disasters in 2021. The situation was so critical that the authorities were forced to evacuate about 200,000 people from coastal villages and lowlands. Indeed, the hurricane's movement over land was accompanied by significant flooding.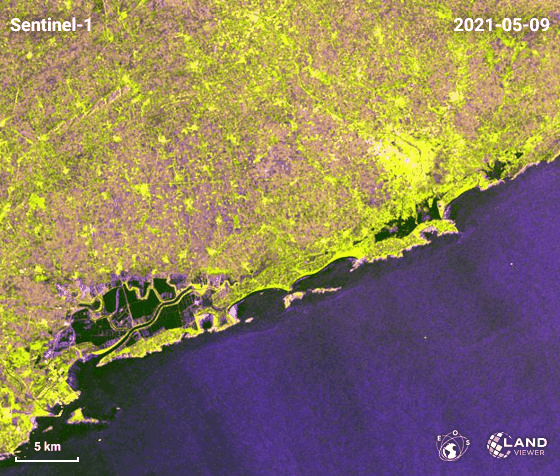 Cyclone Seroja
Cyclone Seroja was formed on April 4, 2021, northwest of the Australian city of Darwin. Although it sailed for the most part over the Timor Sea and the Indian Ocean, this natural disaster caused landslides and flooding in Indonesia and Timor-Leste. The situation evolved more complicated when it reached the Odette cyclone: the interaction of two storms is hazardous, so it becomes unpredictable and requires remote sensing for natural disaster management. Seroja absorbed the second hurricane and moved towards the coast north of Geraldton, which was hit by a Category 3 hurricane. However, the next day, April 12, 2021, it dissipated.
Seroja dealt significant damage to Timor-Leste, making it one of the worst natural disasters of 2021 around the world. In particular, the state capital Dili, more than 5,300 acres of agricultural land and 33,000 households were affected. 41 people died. In Indonesia, the toll of dead and missing during the natural catastrophe has exceeded 150 people, and more than 500,000 people have been affected. The situation in Australia turned out to be catastrophic from an economic point of view. Here, the Insurance Council evaluated the damage at more than $ 245 million. All this makes Cyclone Seroja one of the largest natural disasters in 2021.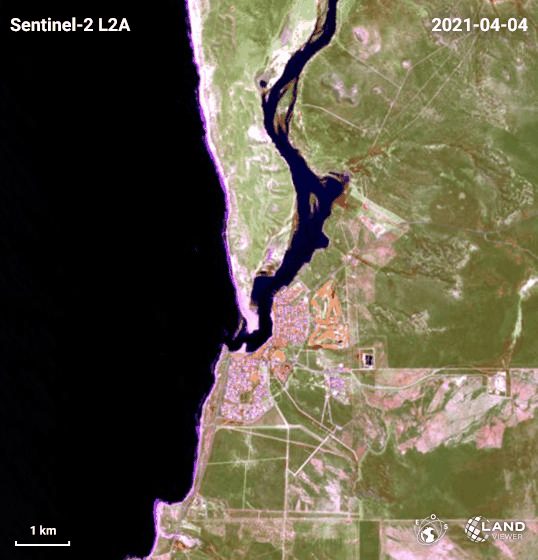 Are natural disasters getting worse?
Although natural catastrophes occur regularly, they become more severe every year. Moreover, the number of the most potent natural cataclysms is growing. In particular, this is evidenced by comparing the
significant disasters of 2020
and 2021.
What Can We Do?
Climate change is causing increasingly natural disasters in 2021, which scales are becoming more catastrophic. Satellite remote sensing for disaster management allows predicting and preparing for them in the future. However, prevention requires fundamental changes in production technologies. In particular, we should switch to alternative energy sources, develop sustainable forestry and agriculture. Only in this way and through joint efforts humanity can minimize climate change and reduce the number of natural cataclysms.
About the author:
Natalia Borotkanych has been working in the space sector for more than 15 years now. Her experience includes working in business, science, education, and government projects.
Natalia has a PhD in space history, Master's Degree in Foreign Policy from the Diplomatic Academy of Ukraine, as well as Master's Degree in Public Management and Administration from National Academy for Public Administration under the President of Ukraine.
Building upon her experience of working in the State Space Agency of Ukraine, Natalia now specializes in helping the state bodies and NGOs to implement the satellite monitoring technologies for solving real-world problems and for smart decision-making.
Natalia is an active science communicator. She is a scientific editor at The Universe. Space. Tech magazine. She also teaches a "Space diplomacy" course at the National Aviation University.
Natalia's experience in project coordination and scientific expertise in the space sector are much appreciated at EOS Data Analytics.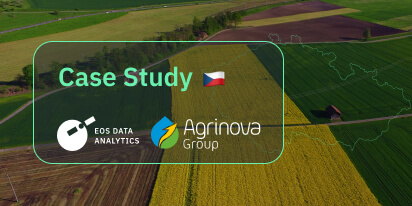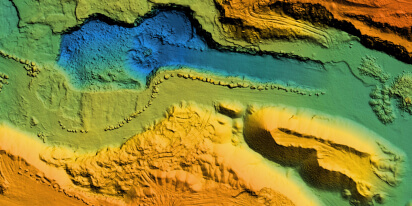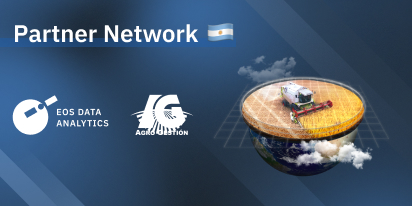 EOS Data Analytics Partners With Agro Gestión
With a focus on innovation and sustainability, EOS Data Analytics and Agro Gestión's partnership will bring cutting-edge satellite technology to more agribusinesses in Argentina, Paraguay, and Spain.