Natural Disasters 2022: Tragic Losses & Lessons Learnt
There has been a rising tide of natural disasters around the world in 2022. Аs a result of climate change, in 2022 natural disasters are more common, costing more and hurting more people on average. Worldwide, 2022 was marked by an abundance of devastating natural disasters, including floods, tornadoes, cyclones, wildfires, and earthquakes.
Now, we will look back at the most severe recent natural disasters in 2022. Not only is it crucial to take away the lesson but also to learn how modern advanced technology, particularly high-resolution satellite imagery, can be helpful for disaster assessment, management, and post-disaster recovery.
Natural Disasters 2022: Wildfires
Due to global warming, the frequency and severity of forest fires have substantially increased during the past two decades. Korea, Argentina, the United States of America, Turkey, France, and Portugal were just a few countries that suffered the consequences of these natural disasters in 2022. To better understand how to prevent wildfires in the future, let's look at their most significant examples and analyze their underlying causes and dynamics with the help of satellite imagery of natural disasters and GIS mapping.
South Korean Wildfires In 2022
Uljin County, in North Gyeongsang, South Korea, experienced a catastrophic wildfire on March 4, 2022. As of March 6, the fire started by high winds in the dry region had burned 16,755 hectares of forest near Uljin, 330 kilometers southeast of Seoul. There were no reports of deaths, but 343 homes and 512 other buildings were damaged by this recent natural disaster in 2022.
The Hanul Nuclear Power Plant and a liquefied natural gas plant were temporarily in danger on March 5 as the fire raced along the eastern shore. Thousands of military and firefighting personnel from South Korea extinguished the blaze, and finally, the US Army helped put out a massive fire on March 15.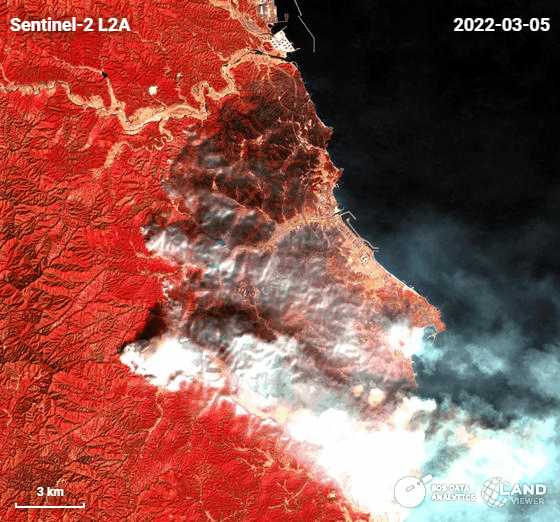 Northeastern Argentina Wildfires In 2022
In the first months of 2022, extreme heat and drought caused widespread wildfires in Corrientes province, northeastern Argentina. More than 520,000 hectares have burned, killing countless animals and destroying crops and pastures.
The governor of Corrientes declared an emergency on February 7, 2022, citing a natural disaster as the cause. According to data compiled by the National Institute of Agricultural Technology (INTA), the natural disaster impacted roughly six percent of the province . Enrique Viale, president of the Argentinian Association of Environmental Lawyers, said that the damage caused by the natural disaster was a heartbreaking example of how climate change and human activities hurt the environment and the economy.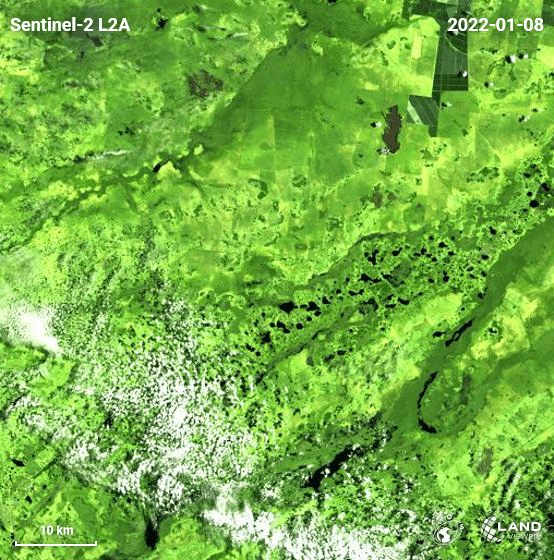 North American Wildfires In 2022
A 40-day blaze in the spring of 2022 caused the evacuation of a small ski resort and settlements in the mountains east of Santa Fe, New Mexico, and became the largest wildfire in the state's recorded disaster history.
The fire, fueled by the dry conditions and strong winds, has burned an area greater than Los Angeles. This 2022 natural disaster destroyed hundreds of houses and other buildings in the Sangre de Cristo Mountains, where Hispanic settlers established centuries ago. As a result of the natural disaster, watersheds and forests used by Indo-Hispano farming villages to provide building materials, fuelwood, and irrigation have been destroyed.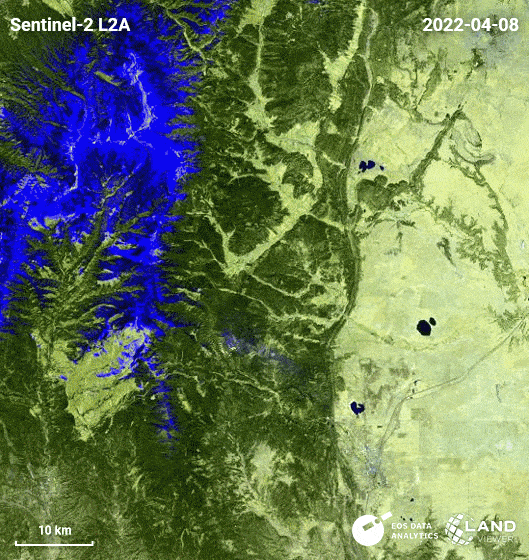 Natural Disasters 2022: Floods
Countries including Brazil, Australia, and Pakistan all suffered devastating floods in 2022. Human action did not play a minor part in the situations described; rather, it considerably aggravated the number of casualties and damage from recent natural disasters in 2022. Deforestation, poor farming practices, and inadequately designed drainage systems are all human-caused contributors to floods, in addition to natural causes like heavy precipitation.
Thanks to satellite technology, we can now document flood-prone areas and monitor their state. As an outcome of remote sensing and further satellite data analysis, damage from similar natural disasters in the future can be reduced.
Northeastern Brazil Floods In 2022
The northeastern Brazilian states of Pernambuco, Alagoas, and Paraíba were hit by heavy rainfall over several days beginning around May 23, 2022. It resulted in landslides and flooding, causing the worst natural disaster to hit the Pernambuco region this century. As many as 54 of the area's 62 municipalities have declared emergencies due to this 2022 natural disaster.
Many low-income areas in Brazil, including Recife, a city situated on a hillside, were damaged or destroyed by landslides on May 27. It was the fourth significant flood in five months , bringing attention to the lack of urban planning in Brazil's poorest neighborhoods, which are often situated on unstable hillside terrain. Unusual rainfall patterns in Brazil have scientists questioning whether global warming is to blame for these natural disasters.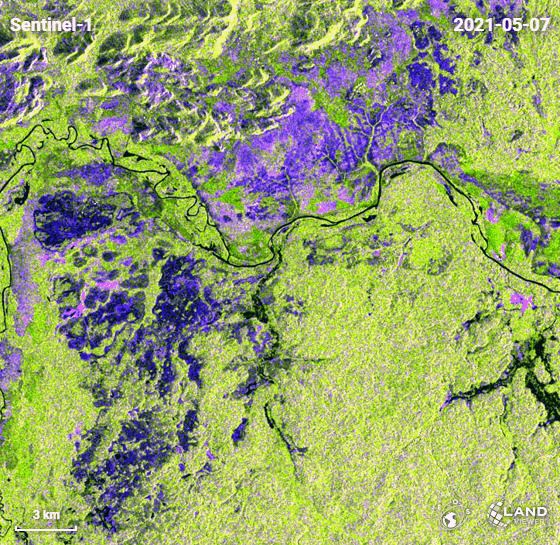 Australian Floods In 2022
The meteorological agency back in September issued a natural disaster warning: the Pacific Ocean was evolving into a La Niña climate pattern, bringing unprecedented rainfall and subsequent flooding to eastern Australia. Due to the 2022 natural disaster, around nine thousand people in Australia have been evacuated. Food costs, already high, are anticipated to rise dramatically due to the flooding of agricultural land.
The year 2022 was the wettest on record for Sydney. Unfortunately, Western Sydney has a long history of climate-related natural disasters, and this is hardly the last.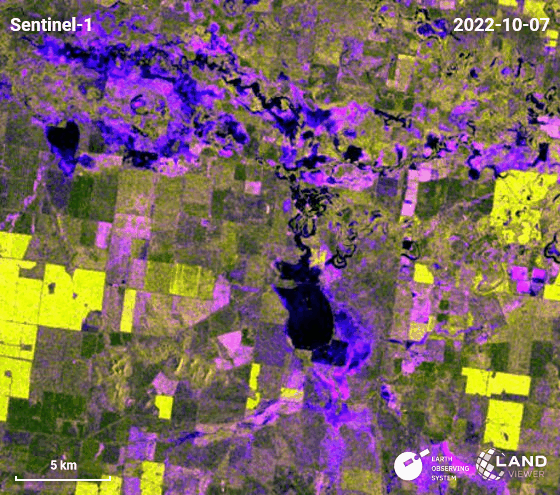 Pakistan Floods In 2022
From June to August 2022, the monsoon season brought nonstop rain to Pakistan's most populous province. Over 1.5 million people have been impacted by the recent natural disaster, hundreds have been relocated, and nearly 700 have lost their lives thus far. Countless homes have been washed away in flash floods, mudslides and landslides have occurred as a result of the heavy rainfall.
About 410,000 people were potentially affected by the natural disaster of August 2022 — those who live in or near areas flooded by the Indus River and its tributaries in Balochistan and Sindh, which accounted for 1,550 square kilometers of waterlogged land.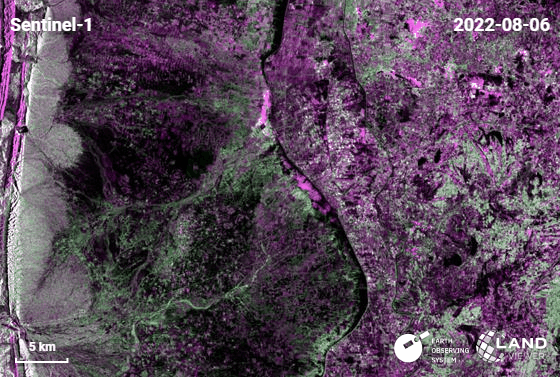 Natural Disasters 2022: Volcanic Eruptions And Earthquakes
Neither large-scale volcanic eruptions nor earthquakes of magnitude 6.5 or greater are common occurrences. However, early detection of a disaster is not always achievable, especially in the case of a volcanic eruption. More in-depth research into these natural disasters, particularly with the help of satellite monitoring, is now required to improve early danger identification, preparedness, and resilience building, all of which have the potential to minimize the harmful impact of natural disasters.
Indonesia Earthquake In 2022
On November 21, 2022, an earthquake measuring 6.5 magnitudes hit the Cianjur District and much of West Java Province. The hundreds of aftershocks hampered recovery after this natural disaster of 2022. Some people were buried in buildings that collapsed or were carried away by a landslide. Thus, the rescue operations shifted to search and recovery only after a few days.
Official numbers show 321 confirmed deaths, 595 serious injuries, and over 10,000 minor injuries due to the recent 2022 natural disaster. The government estimates that 73,874 individuals have been displaced from their homes and over 62,000 dwellings have sustained damage. The earthquake worsened the humanitarian crisis even more by destroying 342 educational institutions.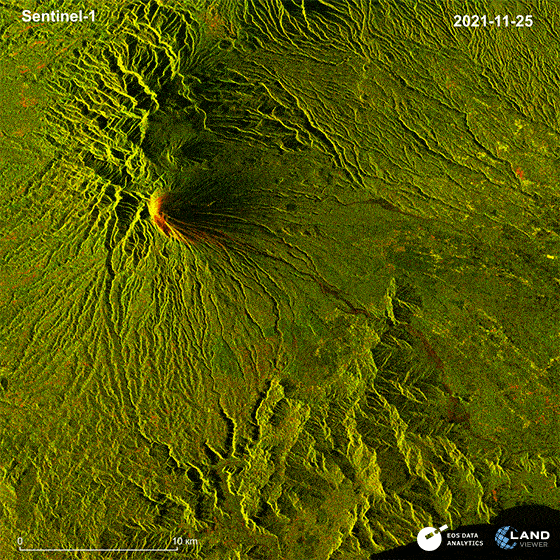 China Earthquake In 2022
On September 5, 2022, a powerful earthquake with a magnitude of 6.6 struck the Sichuan province of China. Hundreds of kilometers away from the natural disaster epicenter, more than a million people in Garzê Tibetan Autonomous Prefecture (Ganzi), as well as the provinces of Shaanxi and Guizhou, felt the shocks of the earthquake. Aftershocks of differing magnitudes have continued to occur. This quake is among the largest natural disasters of the kind in recent memory for the Sichuan province.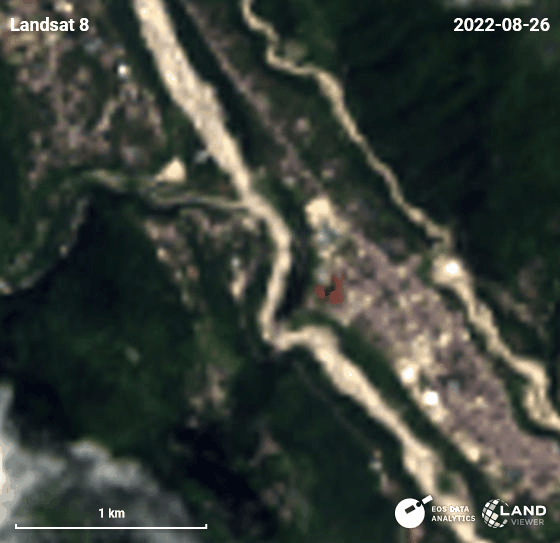 Hunga Tonga-Hunga Ha'apai Eruption In 2022
Hunga-Tonga-Hunga-Ha'apai (HTHH), a volcano in Tonga, erupted on January 15, 2022, with an explosion more immense than anything seen since Krakatoa's 1883 eruption natural disaster. The eruption generated up to 15-meter tsunami waves and hit the west coasts of Tongatapu, 'Eua, and Ha'apai. Harbors and shores as far afield as Peru and Chile in the eastern Pacific and Japan in the northwest Pacific were hit by the destructive waves of this 2022 natural disaster.
Surveillance flights and satellite monitoring revealed extensive natural disaster's damage to homes, roads, and other infrastructure on the western shores of Tongatapu, the Ha'apai island group, and 'Eua. Authorities estimated that 84,176 people (or 84% of the population) on Tongatapu, Ha'apai, and 'Eua were impacted by the ashfall, which covered an area of five square kilometers. The HTHH eruption and the following tsunami caused the deaths of four people.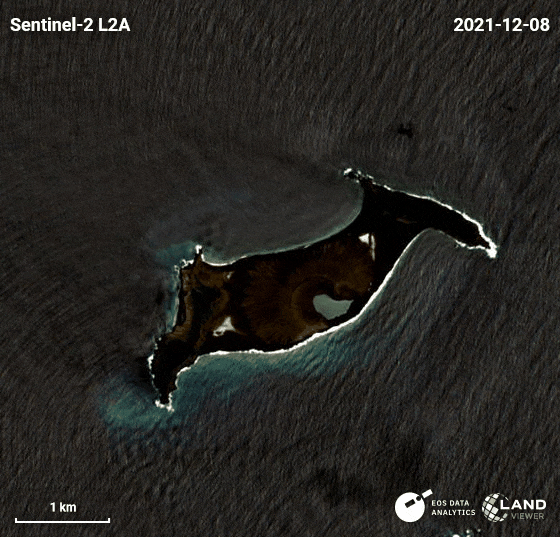 Natural Disasters 2022: Cyclones And Tornadoes
Deathly hazards such as storm surges, flooding, extremely high winds, and lightning make tornadoes and tropical cyclones, also known as hurricanes or typhoons, among the greatest 2022 natural disasters threatening lives and property. Climate change is expected to increase the occurrence and severity of natural disasters like cyclones and tornadoes all over the world. So, satellite monitoring for disaster management is an essential tool that must be used alongside other forms of observation and analysis if we are to reduce the severity of hazards.
Southern US Tornadoes In Spring 2022
Most of the United States experiences tornadoes from April to June. However, several severe storm systems had already impacted the southern United States before April, causing a series of natural disasters in March 2022. A line of severe thunderstorms, some of which produced tornadoes, moved across Southeast Louisiana and Southern Mississippi. The fiercest 2022 natural disasters struck northern Jackson County, Mississippi: there were reports of gusts exceeding 80 kilometers per hour. In total, this storm produced four tornadoes.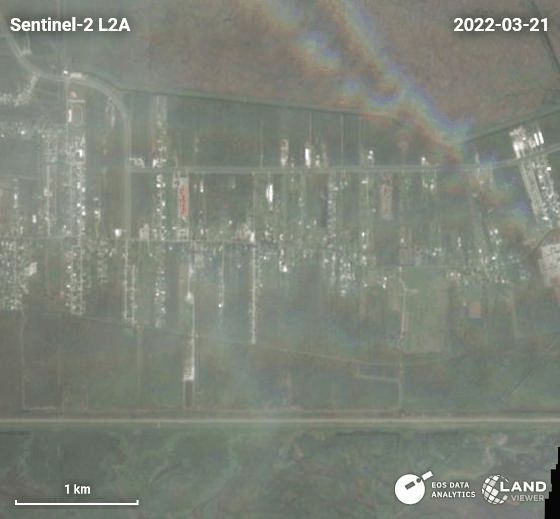 Atlantic Hurricane Season In 2022
While the official end of the 2022 Atlantic hurricane season is on November 30, the aftermath of the most severe natural disasters of this type will be felt for months. There were 14 named storms with winds of 63 km/h or more this hurricane season, and eight strengthened into hurricanes with winds of 119 km/h or more. According to the final calculation from the US National Oceanic and Atmospheric Administration (NOAA), two hurricanes, Fiona and Ian, gained the strength to become major storms, each with winds of more than 178 km/h .
Terrible tropical storms struck multiple countries in Asia, including China, Japan, the Philippines, and Vietnam, adding to the death toll and property devastation seen in the Atlantic and Caribbean in 2022. A series of cyclones set back the sustainable development of Madagascar.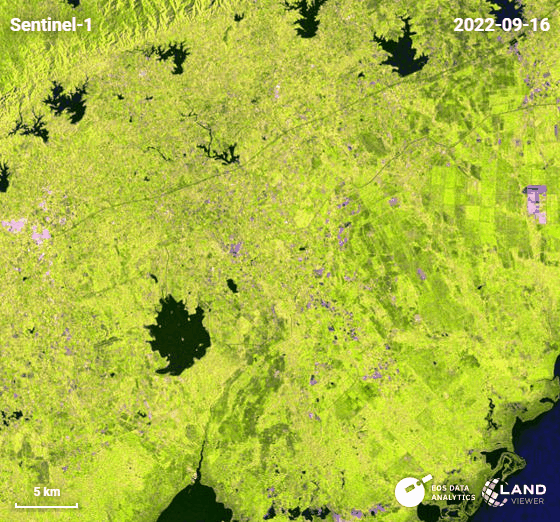 Many lives have been saved in 2022 thanks to recent natural disaster forecasting improvements, the use of satellites for disaster monitoring, and advancements in early warning systems, but far more work has to be done.
How Satellite Technology Aids In Natural Disaster Prediction And Post-Disaster Recovery
Human actions frequently amplify the destructiveness of recent 2022 natural disasters in the world. Air pollution, the clearing of forests to make way for farmland, and improper crop management are just a few examples of human activities that exacerbate climate change and the increased likelihood of natural disasters that it brings about.
Satellite remote sensing for disaster management and following spatial analysis allow us to identify problem regions, stay updated on their current state, and manage natural disasters so that they cause less of a threat in the future. Satellite monitoring is crucial for assisting vulnerable communities, especially those that have difficulties gaining access to environmental resources due to present or potential natural disasters.
Oil Spills In Ecuador's Amazon
Recurrent oil spills threaten the natural environment of the Amazon rainforests in Ecuador. On January 28, 2022, the OCP pipeline ruptured due to a rockslide, releasing about 3,600 barrels of oil into the Coca and Napo rivers and contaminating about 2 hectares of the Cayambe-Coca national reserve.
Satellite imagery monitoring is how governments and oil firms can check on the state of oil fields and pipelines and the land around them to prevent such ecological disasters. To that end, EOSDA has employed post disaster satellite data analytics to aid in studying the aftermath of oil spills in the Amazon and advancing the cause of eco-activists and locals fighting to prevent the destructive practice of oil drilling on their land.
Tangier Island Sinking
The U.S. territory Tangier Island is located in the center of the Chesapeake Bay, roughly 19 kilometers from the shores of Virginia and Maryland. A combination of climate change-driven increasing sea levels and coastal erosion is causing Tangier to sink and lose land mass (two-thirds have already been lost since 1850). The worst-case scenario of this natural disaster for residents with no intention of leaving is that they are forcibly removed from their homes and have to start over elsewhere.
Aiming to promote worldwide awareness of natural and man-made disasters, EOSDA used both current and historical satellite images to study this issue's origins and possible solutions. As part of the investigation, our specialists traced how the situation evolved by following the 24-year satellite data of Tangier territory.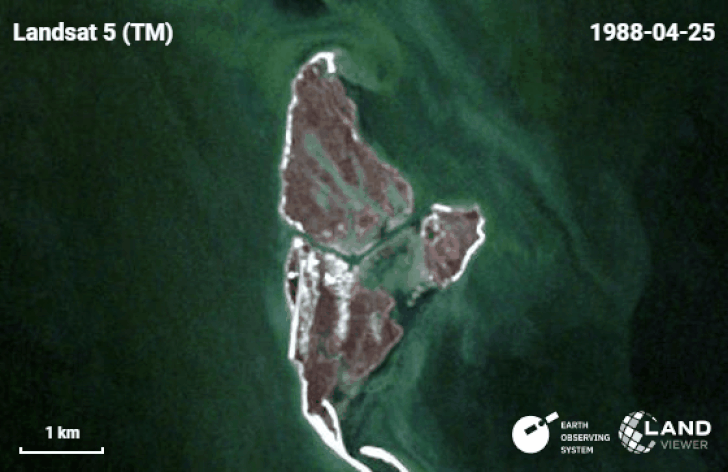 Shrinking Natural Resources In Chad
Regarding a country's vulnerability to climate disruptions and other global concerns, as well as its preparedness to increase resilience, Chad ranked last in the 2019 rating (at position 182). Global warming-related declines in the quantity and quality of available natural resources threaten the food security of indigenous people in Chad.
The Association for Indigenous Women and Peoples of Chad's president enlisted EOS Data Analytics to aid in a mapping effort in Chad. Using EOSDA LandViewer, we received a satellite image of the region of interest and designed a printable map layout with annotations of natural and artificial objects to get an area suitable for mapping by locals. It will assist indigenous peoples in adapting to the effects of climate change, decrease the risk of natural disasters, and reduce tensions between locals and indigenous people over scarce natural resources.
With our current knowledge and technology, including satellite monitoring for disaster management, we can better anticipate and prepare for natural disasters. Still, we can't stop them from happening or significantly reduce their impact today. This understanding compels us to adopt more sustainable long-term strategies, such as renewable energy, less resource-intensive farming, and sustainable forestry management. All of these will help to limit the effects of climate change, lessen the likelihood of natural disasters, and cut down on disaster-related losses for future generations.
About the author:
Vera Petryk
Chief Marketing Officer at EOS Data Analytics
Vera Petryk is the Chief Marketing Officer at EOS Data Analytics, a global provider of AI-powered satellite imagery analytics.
She has a degree in marketing from the Netherlands Institute of Marketing, as well as a master's degree from Kyiv Institute for Interpreters and Translators under the Ukrainian Science and Research center. She is in charge of marketing and PR for EOSDA and all of its products.
Her main goal is to put EOS Data Analytics among the world leaders of satellite monitoring companies, as well as to promote sustainable products that utilize cutting-edge infrastructure helping to preserve the Earth and bringing the benefits of space to all humanity.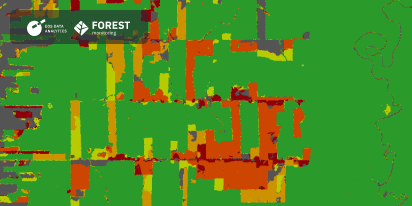 EOSDA Custom Neural Net: Deforestation Detection
The Science team at EOS Data Analytics has developed a custom algorithm for intelligent detection and tracking of deforestation in tropical regions using LEO satellite images as a data source.