When Land Disappears Under One's Feet: Tangier Island
By supporting research within non-commercial projects, EOS Data Analytics, a global provider of AI-powered satellite imagery analytics, follows the mission to preserve the planet. The company sources and analyzes satellite imagery to spread awareness of natural and anthropogenic disasters in various corners of the world.
The story of the American Tangier island got our attention. The island gradually sinks and loses its land mass due to rising sea levels and coastal erosion, which are, in turn, accelerated by climate change. Locals will have to abandon homes and build lives from scratch — the worst fate for those who were born on the island and never planned to move elsewhere.
EOSDA discussed the causes behind the problem and the courses of action suggested by scientists. The specialists also obtained satellite imagery to see changes in Tangier's land mass over the last 24 years to see how the problem has been developing.
Fragile World In Virginia Waters
Tangier is a tiny remote island about 12 miles from Virginia and Maryland, U.S., lying in the waters of Chesapeake Bay. Together with Goose, Uppards, and Port Isobel, it makes the group of islands called Tangier Islands.
Before being discovered by the captain John Smith in 1608, allegedly bought by a settler Mr. West of the Pocomoke people (Native Americans) for two overcoats in 1666, and permanently settled by European colonists in the late 1700s, Tangier was used by the Pocomoke community for hunting and fishing. Today, most islanders make a living from selling seafood — oysters and blue crabs.
Tangier, home to an estimated 433 people, doesn't look and feel like a typical American town with its wide roads, malls, or skyscrapers in the center. Instead of cars, locals ride bicycles or drive in golf carts. There are puddles in the streets, big and small, and the only way to get from one place to another without soaking one's feet is to wear rubber boots. The thing is, Tangier is slowly losing its landmass and is estimated to become uninhabitable in several decades. The islanders can't put up with the thought they might have to leave their small homeland.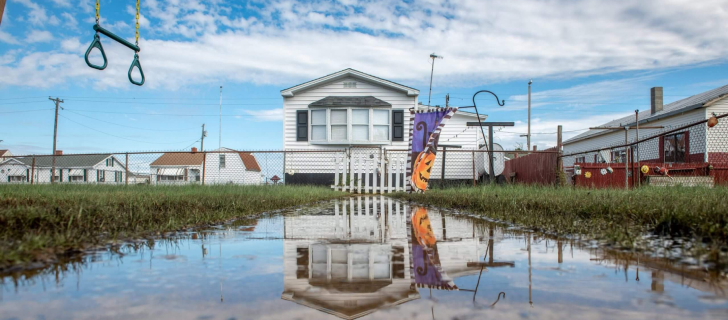 A lot of folks see it as a hard place to make a living, but it's home to us. It means everything to us. My family and roots go way back: parents, grandparents, and great-grandparents. I don't want to be the last generation to live out here. When we wake up and go to sleep at night, that's what's on our minds. I don't want to see it come to an end.
Is the island disappearance inevitable? Let's find out.
Tangier's Problem In Detail
Uplands and wetlands represent the island's surface. The town is located on three upland ridges: West, Main, and Canton. Yet the lands within and outside Tangier are classified as areas with varying degrees of flood risk by the US Federal Emergency Management Agency. Some of them are vulnerable to storm waves. The issue is that the island and the town are under the threat of disappearance due to the combination of upland to wetland conversion caused by rising sea levels and wave-induced erosion. And sea level rise (SLR) is being accelerated due to human-driven climate change, which is also progressing. In addition, the glacial rebound phenomenon causes land subsidence, so the island is sinking nearly 2 millimeters a year.
As a result, Tangier Island had lost two-thirds of its landmass since 1850, when it was first mapped.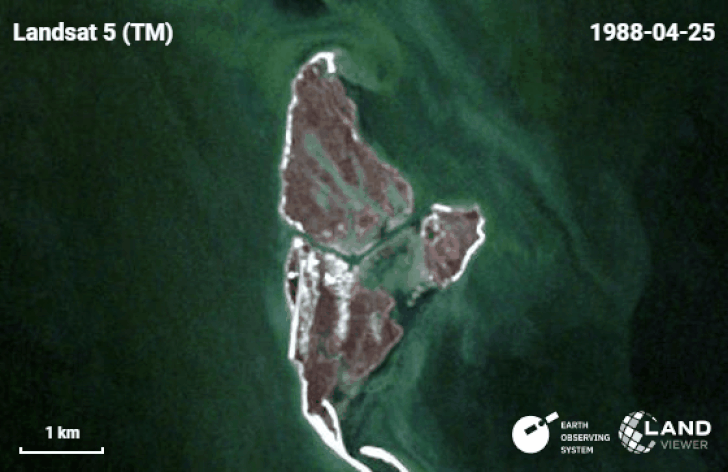 This calculation was made in 2015 by David M. Schulte, Karin M. Dridge, and Mark H. Hudgins. The scientists also concluded that the island would have to be abandoned between 2030 and 2065 based on three sea level rise prediction scenarios.
In the 2021 study, David Schulte and Zehao Wu assessed how rising sea levels would directly affect the town. We're talking about the SLR-caused transformation of uplands into wetlands that has been extreme since 1967. They projected that Canton ridge would turn into a wetland in 2051. Main ridge will face the same fate in 2035, while West ridge, having the least time, will become impossible to live on in 2033. The population is estimated to "reach zero" in 2053. The total conversion of the last ridge isn't the only reason people will leave the island.
Primarily young people have been moving to the mainland in search of other work and education opportunities. For instance, there are difficulties getting a commercial fishing license due to state regulations.
The scientists point out an alarming trend: the sea level rise rate is accelerating, and the situation won't change unless "worldwide human intervention to slow carbon emissions becomes a priority for humanity." Based on forecasts from the 2021 IPCC report, countries have 10–15 years to substantially reduce carbon emissions to prevent the average global temperature from rising 1.5°C, after which impacts of climate change on the planet will become much more harmful than nowadays.
Our study supports these grim findings and suggests that the Town of Tangier is in its end times…The Town of Tangier's citizens will join the growing numbers of humanity forced to relocate due to climate change, becoming climate change refugees.
Tangier residents, including its mayor James Eskridge, doubt rising sea levels sped up by climate change are the reason for the island's problems. Eskridge, who is also a fisherman, noted he spends every day on the water and doesn't see it go up. Instead, tangerines are concerned about erosion that eats away at the island shoreline. Building a sea wall could protect the island, they think.
Save It Or Leave It: Suggested Solutions
In May 2020, the Norfolk District of the U.S. Army Corps of Engineers signed a 270-day contract for over $2.9 million with a Virginia construction company. The partner had to build a nearly 685-foot-long stone jetty at the Tangier Island Federal Navigation Channel entrance on the island's western side. The jetty had to protect the harbor waves and boats, docks, and crab houses from damage from the ice sheet in winter.
Also, the researchers have come up with suggestions for solving the problem of sinking Tangier. To save and restore the island, scientists suggested placing protective stones along vulnerable shorelines, elevating about 35 hectares of three ridges by 3 meters using dredged sand (it might cost $30–50 million), and improving infrastructure — raising roads, fixing power systems, and retrofits of plumbing. The state would also need to allocate around $250–350 million for these works.
While stones can slow down coastal erosion, they can do nothing against rising water. So, this problem remains.
Additional recommendations include raising wetland elevation and improving vegetative growth ($5–10,000 per hectare), restoring some areas of former uplands on abandoned territories north of Tangier as dunes ($5–30,000 USD per hectare), and creating maritime forested uplands behind them on newly raised land behind the dunes to protect the town from winter storms ($15–50,000 per hectare). Building oyster reefs is another remedy; these works could cost $100,000–300,000 per hectare.
According to the researchers' estimates, relocation would cost from $100 to 200 million.
It's up to the authorities to decide which path to take: to kick off restoration projects or relocate Tangier residents to mainland regions that won't go underwater in the following decades.
It's Not Only About Tangier
Tangerines aren't the only coastal community in the U.S. alone whose homes' time is running out due to irreversible changes in the environment. The Sea Level Rise Technical Report forecasts sea level along the nation's coastline will rise, on average, 10–12 inches (0.25–0.30 meters) in the next 30 years (2020–2050). The rise will equal the one during the last 100 years (1920–2020). Hence, the frequency of floods is expected to increase tenfold by 2050. And according to the U.S. National Oceanic and Atmospheric Administration, 13.1 million people would need to resettle inland by 2100 as sea level rise is forecasted to reach 1.8 meters. More challenges are ahead.
EOS Data Analytics uses its technological capabilities and expertise to extract satellite data-driven insights that can become guidance for communities and individuals in tackling environmental challenges and achieving sustainable production and lifestyle.
About the author:
Vera Petryk
Chief Marketing Officer at EOS Data Analytics
Vera Petryk is the Chief Marketing Officer at EOS Data Analytics, a global provider of AI-powered satellite imagery analytics.
She has a degree in marketing from the Netherlands Institute of Marketing, as well as a master's degree from Kyiv Institute for Interpreters and Translators under the Ukrainian Science and Research center. She is in charge of marketing and PR for EOSDA and all of its products.
Her main goal is to put EOS Data Analytics among the world leaders of satellite monitoring companies, as well as to promote sustainable products that utilize cutting-edge infrastructure helping to preserve the Earth and bringing the benefits of space to all humanity.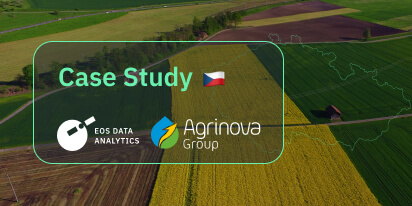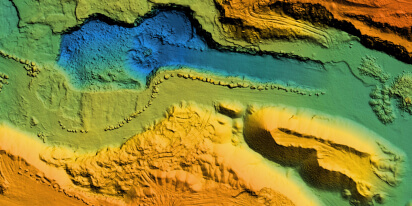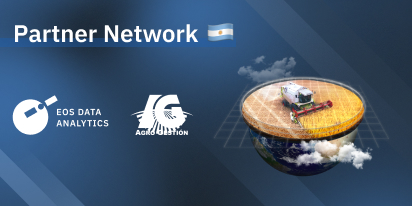 EOS Data Analytics Partners With Agro Gestión
With a focus on innovation and sustainability, EOS Data Analytics and Agro Gestión's partnership will bring cutting-edge satellite technology to more agribusinesses in Argentina, Paraguay, and Spain.