The Middle East: A Promising Market For Satellite Tech
Agriculture in the Middle East is a unique mixture of conventional and modern farming practices, which form a resilient but flexible system. Regardless of the arid climate and water scarcity, the region produces crops, fruits, and vegetables on irrigated fields. However, the growing population and deficit of arable lands and water resources complicate food production and make Middle Eastern countries import many agricultural products to ensure food security. Moreover, the situation deteriorates with climate change, aggravating already tough natural conditions.
Precision agriculture technologies, including satellite monitoring, may help significantly improve the region's agricultural productivity by equipping farmers with data they can rely on.
In this interview, Rim Elijah, VP of Sales at EOS Data Analytics, shared her opinion on Middle Eastern farming challenges, the role of sustainable agriculture, and the potential for satellite technology development in the region.
What Is The Agricultural Market Capacity Of The MENA (Middle East And North Africa) Region?
In the MENA region, agricultural sectors' contribution to the economy differs from country to country. For example, in Saudi Arabia, agriculture makes up 3.2% of the national GDP, whereas, in Egypt, the percentage is fourfold higher, accounting for more than 13%. Despite the small number, farming plays an essential role in the region's economic and social life employing 84 million people out of the 296-million population. Still utilizing predominantly traditional approaches, Middle Eastern farming has been gradually moving towards implementing new agricultural technologies — so-called agritech — since the 2010s to respond to the emerging challenges.
Food Insecurity In MENA Is A Growing Challenge. What Factors Affect Agriculture And Food Production In The Region?
Extreme weather conditions with high temperatures and droughts influence agriculture the most. Currently, 50% of the MENA population experiences water deficit, and the situation will worsen by 2050 when, as expected, the number of people doubles. Scientists predict that global warming caused by the greenhouse effect will dry up agricultural lands, making them hardly usable for growing crops. To maintain yields and prevent turning farm areas into deserts with erosive soils, farmers will need extra irrigation and fertilizing, resulting in the cost increase.
Also, the growing population is another challenge pressing agricultural production to work on its limits.
Why Did EOSDA Decide To Enter the Middle East Agricultural Sector?
We see a huge potential for satellite-based solutions in the Middle East region. As I've already mentioned, agri-businesses have been looking toward agritech since 2010. So now, when satellite technologies are advancing and precision agriculture is gaining traction, it's a good time to introduce a data-driven EOSDA Crop Monitoring platform to the Middle East community.
What Middle Eastern Countries Do We Target?
Primarily, we'll focus on Algeria, Egypt, Jordan, KSA, Libya, Morocco, Oman, Tunisia, and the United Arab Emirates (UAE). These countries have promising opportunities for EOSDA business since not so many companies there utilize remote sensing technologies in their solutions. Being in the ranks of early entrants, we have a good chance to introduce our satellite-driven EOSDA Crop Monitoring tool to the market and get customers' trust.
What Challenges Does Agriculture Face In The Middle East?
The biggest challenge is intensive droughts affecting many Middle Eastern countries. For example, winter crops' yields were critically poor in Syria and Iraq in 2021 due to the driest and hottest season in the last 30 years. Water scarcity is also on the list. And finally, conflict and economic decline have been aggravating the food security crisis since 2017.
What Is The Role Of Sustainable Agriculture In The Middle East Region?
Sustainable or precision agriculture has emerged in response to the necessity of improving farm productivity while mitigating the detrimental impact intensive farming practices cause to the environment. In the case of the Middle East, the sustainable agriculture mission is to address burning issues of water deficit and soil fertility. Under unfavorable climate conditions, growing crops becomes a challenging task requiring different methods and technologies to achieve desired results. Drones, sensors, smart irrigation systems, satellite monitoring, you name it — all these tools aim to reduce agricultural inputs without compromising yields.
In a broad sense, the implementation of agritech enables Middle Eastern agriculture to defeat food insecurity, producing enough output to satisfy the demand.
How Can Modern Technologies Help Solve Agricultural Problems In the Middle East?
I believe that the adoption of state-of-the-art technologies may dramatically improve agricultural effectiveness, especially for the region with arid lands and limited water resources. For instance, satellite-driven EOSDA Crop Monitoring can optimize fields' irrigation and significantly reduce water consumption by checking root and soil moisture content and analyzing weather patterns. Also, analytics data enable farmers to rationalize fertilizers, preventing soil degradation and biodiversity loss.
Has Satellite Tech Been Already Widely Adopted In The Region?
Satellite tech is quite new for the Middle East, and it's not broadly employed since many farmers are still using traditional approaches when it comes to agriculture. We do need to educate people about the value of satellite-based solutions. We want to make satellite-driven data for agriculture advanced in the Middle East, as it is advanced in other parts of the world. One of the ways how we are planning to enter the Middle East market is by forming successful partnerships with existing agro players in the region. This will make it easier for EOSDA to solve the challenges, at the same time, relying on our partners' presence and local experience. We see the market potential and it is certainly increasing, thus, we have to seize the opportunity while we can!
Join the EOSDA Partner Program
How Can EOSDA Solutions Help Middle East Farmers?
EOSDA Crop Monitoring, an online satellite-based precision agriculture platform for near-real-time field monitoring created by EOSDA is a supportive tool for making informed decisions. This AI-powered solution provides farmers with analytics derived from processed satellite imagery, streamlining field management and optimizing crop growing.
I believe that Middle Eastern agrarians will benefit the most from utilizing vegetation and moisture indices, historical weather data, and 14-day weather forecasts available on the platform. They may also find useful insights on fields' productivity, helping predict yields and VRA (Variable Rate Application) maps for rational sowing and fertilizing.
Moreover, our experts work on custom projects, including yield modeling and forecasting, crop classification, and field boundary detection on a field, region, or country level.
We're positive that implementing satellite technologies in daily farm operations will considerably improve Middle Eastern farming making it profitable and sustainable.
About the author:
Rim Elijah joined EOSDA in early 2020. She holds a double degree in business administration and political science from Stockholm University.
Rim is VP of Sales at EOSDA. She is overseeing all aspects of business model development and implementation, maintenance of positive business & customer experience, and the growth of the company's global coverage. She is responsible for closing deals, scaling up ongoing projects, as well as the development and implementation of process control within the Sales department. Rim also regularly takes part in negotiations with important clients.
So far, Rim has managed to successfully establish a number of strategic partnerships with an emphasis on the delivery of sustainable solutions in various regions of Africa and Asia.
In addition to her main responsibilities, Rim is presently involved in the upcoming launch of the first agri-based satellite constellation by EOSDA, scheduled for mid-2022. She manages relationships with the EOS SAT investors.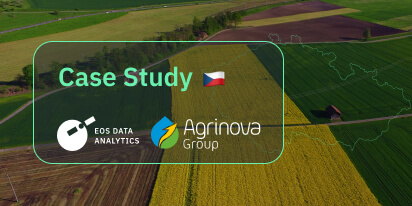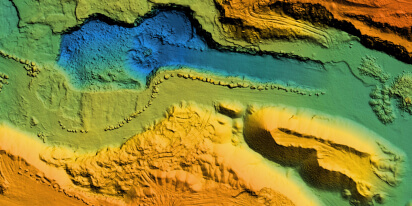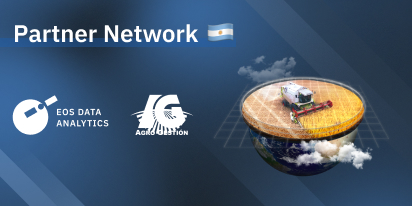 EOS Data Analytics Partners With Agro Gestión
With a focus on innovation and sustainability, EOS Data Analytics and Agro Gestión's partnership will bring cutting-edge satellite technology to more agribusinesses in Argentina, Paraguay, and Spain.