It's Time For Agritech: Benefits, Values, Prospects
On November 11, EOS Data Analytics and Agroxchange Technology hosted an internal workshop for partners worldwide. The companies shared actionable insights on the satellite-based agritech solutions beneficial for smallholding farmers and large-scale agricultural enterprises. We'll cover the most valuable takeaways in this article.
The cooperation between EOSDA and Agroxchange Technology started with monitoring one hundred thousand hectares in June 2020. Then, within less than a year, the project expanded across Nigeria and reached up to four hundred thousand hectares by May 2021. Agroxchange uses a satellite analytics platform to collect and distribute insightful data to farmers to help them control crops condition, quickly identify problems, and make timely weighed decisions. Since the middle of 2021, Agroxchange has been appointed as an exclusive EOSDA partner for financial institutions, banks, governmental agencies, and intermediaries across Nigeria.
The Key Requirements To Implement The Agritech Solutions
To ensure a farm can effectively use innovative technologies, it's crucial to evaluate its understanding of precision agriculture concepts and tools. Moreover, experience in using web-based platforms for agricultural decision-making and the abilities of technical personnel to correctly interpret the spatio-temporal remote sensing data are among the critical factors that define the agritech implementation success.
Also, there should be a clear business plan built on baseline crop production data for benchmarking and far-going farm development strategies. Even though having the plan doesn't exclude all obstacles on the way to better yields, the clearly defined trajectory will help somewhat foresee possible issues and mitigate risks.
Who Benefits From EOSDA Crop Monitoring Platforms?
Agritech solutions aim to digitize farm-related information to provide stakeholders with accurate data on crop and soil health, weather forecasts, various threats such as weeds overgrowth, pests attacks, lack of irrigation, or waterlogging. Furthermore, the satellite-based analytics helps determine harvesting window, estimate field productivity, and decide on fertilization strategy based on prescription maps.
More broadly, agritech is designed to increase farm productivity and profitability by decreasing yield loss or wastage. As the world's population is projected to reach 8.5 billion by 2030, various agricultural stakeholders, including governments, are taking initiatives to meet the inevitable food demand and, at the same time, achieve agricultural scalability. So, it is more important than ever that agritech enthusiasts and all agricultural players start to act now and accelerate the launch of agritech solutions.
One of the main verticals that could benefit from using EOSDA Crop Monitoring platforms is the farmer cooperatives that represent smallholding farmers and serve to provide legitimacy and identity to the farmers.
Presently, farmer cooperatives face a range of challenges that significantly mitigate the effectiveness of farming activities. The most critical problems are lack of analytical data for proper recommendations and decision-making, insufficient experience with digital farming tools, and usage of different agricultural software that may lead to miscommunication and poor management within the cooperatives. The unified solution for all coop members with a user-friendly interface, analytical reports, and customer support will be a substantial step to achieving better yields.
Besides farmer cooperatives, government entities and financial intermediaries, including banks, are the ones who benefit from the agritech software.
Join the EOSDA Partner Program
Main Things To Know Working With Satellite-Based Tools
Among the questions disturbing the agribusiness representatives, these two are the most topical ones.
How can we know which parts of the farm perform well or underperform?
How to translate analytics data into actionable steps for pest treatment and weed control?
Using the broad-scale field view may not be enough to manage two, four, or five acres, as it's pretty challenging to identify the particular areas that are doing worse. However, EOSDA Crop Monitoring platforms provide farmers with near-real-time data to pinpoint problematic sectors and make rational decisions regarding the use of fertilizers, pesticides, or herbicides.
Satellite analytics also enables checking vegetation maps dated by different years to reveal certain patterns in fields productivity.
Our platform assists in decision-making to improve yields. For instance, the EOSDA Crop Monitoring technology detects 25% of a 2-acre field with low vegetation indices. This issue may translate into a potential 25% revenue loss if not quickly addressed. This EOSDA Crop Monitoring platform provides that actionable insight.
To know what data to look at, it's necessary to clarify business objectives first. For example, if you need to evaluate crop health, vegetation indices, the nitrogen concentration in plants, moisture index, heat and cold stress, the weather forecast will be informative. Vegetation and productivity maps would help in case you need to estimate an overall field potential or calculate an accurate amount of sowing materials and fertilizers. Also, you can be timely prepared for harvesting, watching out the stages of crop growth.
Understanding how to interpret the information provided by satellite-driven analytics is critical for making informed decisions in farm management. EOSDA Crop Monitoring tools use mathematical algorithms to process the multispectral satellite imagery and derive results interpreted on the platform. The color schemes and codes applied to visualize received information ease data perception. However, the trickiest part is to make data "speak" in a proper way. For instance, green areas may indicate healthy vegetation or dense weeds. In such cases, to check both assumptions, an on-site scout investigation will help identify the real cause of the green color.
Local agronomists or specifically trained agronomic advisory experts can explain to farmers the meaning of each parameter in analytics reports and equip them with valuable insights for short-term and long-term farm management. It is also essential to keep farm productivity records and set benchmarks for further analysis.
About EOSDA Crop Monitoring Platform
In EOSDA Crop Monitoring, we have different vegetation indices. We have weather information so we can monitor the weather or, for example, study historical analysis. We can go back in time to 2008 and study the field. We can check the precipitation parameters, review other information in the background, and monitor the previous trends to assess what's actually going to happen. And here, we can also detect the correlation between the weather data – precipitation, soil moisture, heat stress, cold stress, and any deviation in vegetation health. All of that and more could be monitored using the platform.
The knowledge received from the data available on EOSDA Crop Monitoring can be shared differently, depending on the industry. For farmers, the insights will be spread through trained extension personnel or agronomists for physical field inspection and information dissemination.
This approach particularly works if farmers have little or no knowledge of how to use digital technology in agriculture and is decisive in developing economies, such as West African Countries, where a large portion of farmers are smallholding farmers with low median income.
Driven by crucial success factors among which are precision agriculture knowledge, scientific research, remote sensing technologies, and availability of trained technical personnel, the EOSDA Crop Monitoring platform assists customers in implementing satellite-based software and the adoption of new technology to ensure clients achieve their business goals.
Smart agriculture technologies are designed to boost the smallholding farming business and take it to the next level. EOS Data Analytics is expanding a partner network and inviting new companies for cooperation. To find out more about our Partner Program, please check our Partnership page .
Stay tuned for the next workshops by EOS Data Analytics!
About the author:
Rim Elijah joined EOSDA in early 2020. She holds a double degree in business administration and political science from Stockholm University.
Rim is VP of Sales at EOSDA. She is overseeing all aspects of business model development and implementation, maintenance of positive business & customer experience, and the growth of the company's global coverage. She is responsible for closing deals, scaling up ongoing projects, as well as the development and implementation of process control within the Sales department. Rim also regularly takes part in negotiations with important clients.
So far, Rim has managed to successfully establish a number of strategic partnerships with an emphasis on the delivery of sustainable solutions in various regions of Africa and Asia.
In addition to her main responsibilities, Rim is presently involved in the upcoming launch of the first agri-based satellite constellation by EOSDA, scheduled for mid-2022. She manages relationships with the EOS SAT investors.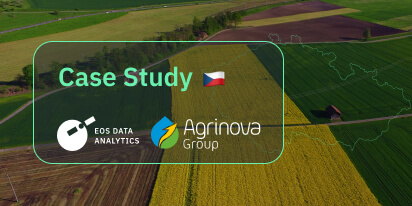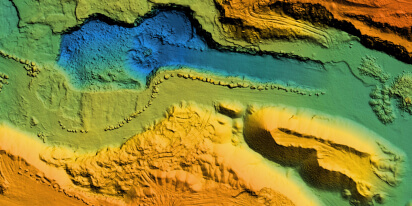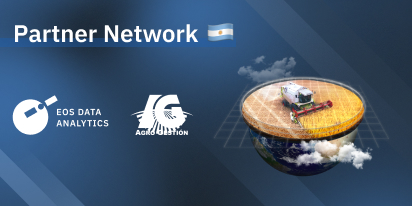 EOS Data Analytics Partners With Agro Gestión
With a focus on innovation and sustainability, EOS Data Analytics and Agro Gestión's partnership will bring cutting-edge satellite technology to more agribusinesses in Argentina, Paraguay, and Spain.