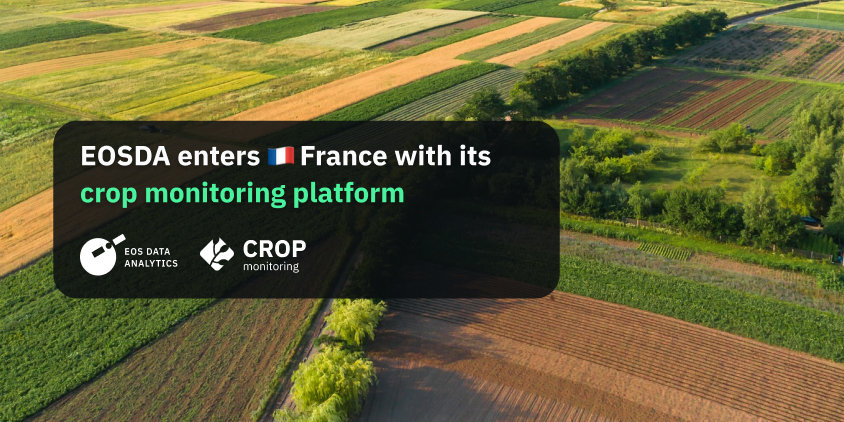 EOSDA Enters France With Its Crop Monitoring Platform
EOS Data Analytics (EOSDA), a global provider of AI-powered satellite imagery analytics founded by Dr. Max Polyakov, has launched EOSDA Crop Monitoring, an online satellite-based precision agriculture platform for field monitoring, in France and offers local farmers to monitor up to 300 ha of fields for free.
This decision is driven by the company's intention to enter the French agricultural market and help the French government advance sustainable and precision agriculture practices in the country.
The French agricultural market is known as one of the most significant agricultural producers around the world. Accounting for approximately 2% of the nation's GDP and employing around 3% of its population, it continues to evolve and adapt to modern trends and technologies, especially precision agriculture technologies .
In fact, the precision farming market in France is projected to grow by 9.7% up to 2030, reflecting the sector's rapid digital transformation . This growth is being fueled by substantial subsidies from the French government, as well as heavy regulations, including quotas on certain crops and restrictions on pesticides and fertilizer use. In this way, the French agricultural sector exemplifies a strong commitment to promoting sustainable and environmentally-friendly farming practices.
To boost the effectiveness of precision agriculture practices in France, EOS Data Analytics offers smallholding farmers – the largest category of farmers in the country – to monitor up to 300 ha of fields with EOSDA Crop Monitoring for free. However, the company's ultimate goal is to seek partnerships and clients within the B2B segment, where advanced analytics can drive efficiency and sustainability on a larger scale.
We are thrilled to introduce EOSDA Crop Monitoring to the French market and provide local agrarians with access to actionable insights that drive efficiency, increase yields, and promote sustainable farming practices. As we expand into France, we look forward to contributing to the country's rich agricultural heritage and playing a part in shaping together the future of French agriculture.
The solution enables the collection and analysis of high-resolution data on soil conditions, crop health, weather patterns, and more. Powered by AI algorithms, such data helps farmers identify patterns and trends that would be impossible to detect early with traditional methods. As a result, farmers can use the data provided in the solution to determine the optimal time for planting and harvesting, identify areas requiring more irrigation or fertilizer, and see signs of disease or pests.
We are committed to delivering a platform that meets the unique needs of every farmer, hence such its features as scout management, advanced zoning, and tailored weather analytics, all designed to optimize farming practices, increase yields, and reduce costs. We believe that our entry into the French market is a significant step towards transforming agriculture through technology.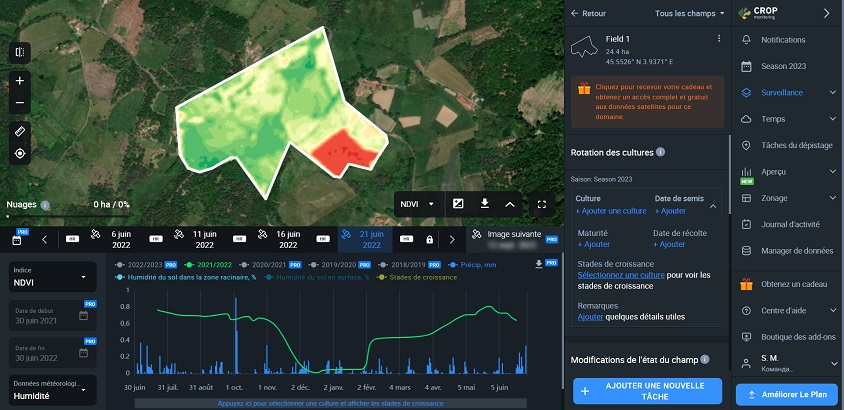 EOSDA Crop Monitoring has French localization to make the learning process for French farmers as quick and intuitive as possible.
The platform not just provides satellite data analytics, but also includes features aimed to help farmers take better care of their fields: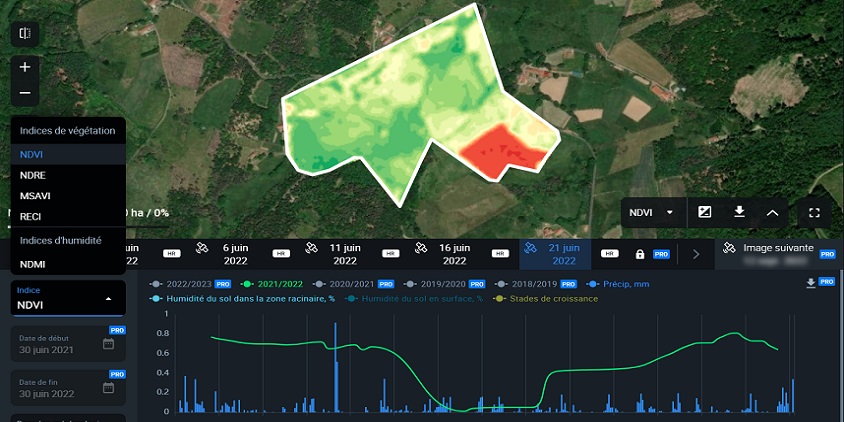 Vegetation indices give an understanding of the vegetation state at different plant growth stages;
14-day weather forecast and historical data help farmers be prepared for unfavorable weather conditions and plan field activities accordingly;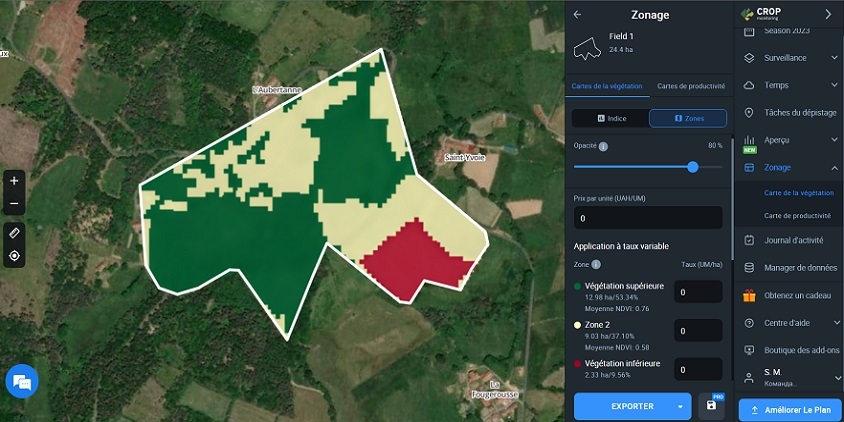 The zoning feature allows farmers to optimize seed planting and fertilizing by calculating the required amount of nutrients and number of seeds based on fields' areas yielding ability and productivity;
Scouting enables sending scouts to specific field areas and preparing reports indicating a crop name, changes in vegetation state, a sowing date, etc.
Field leaderboard displays critical field characteristics on a dashboard, helping users to quickly check field size, vegetation index, crop type, and other parameters they find essential to have at hand;
The team management feature eases information sharing between all co-op members and ensures seamless collaboration.
In terms of further product enhancement, EOS Data Analytics plans to launch EOS SAT, a constellation of seven optical satellites, into Low Earth orbit. This is the first agro-focused project among remote sensing tech companies employing the power of space technologies for agricultural effectiveness growth.
Recognizing the potential for growth and the need for sustainable practices in other regions, EOSDA Crop Monitoring will also be made available across all French-speaking countries, such as Canada and South Africa, where the platform can contribute to the advancement of precision farming practices.
EOS Data Analytics believes that the increased accuracy and reliability of satellite monitoring is the next step in enhancing the everyday activities of small-holding and large-scale farmers.
About the author:
Rim Elijah joined EOSDA in early 2020. She holds a double degree in business administration and political science from Stockholm University.
Rim is VP of Sales at EOSDA. She is overseeing all aspects of business model development and implementation, maintenance of positive business & customer experience, and the growth of the company's global coverage. She is responsible for closing deals, scaling up ongoing projects, as well as the development and implementation of process control within the Sales department. Rim also regularly takes part in negotiations with important clients.
So far, Rim has managed to successfully establish a number of strategic partnerships with an emphasis on the delivery of sustainable solutions in various regions of Africa and Asia.
In addition to her main responsibilities, Rim is presently involved in the upcoming launch of the first agri-based satellite constellation by EOSDA, scheduled for mid-2022. She manages relationships with the EOS SAT investors.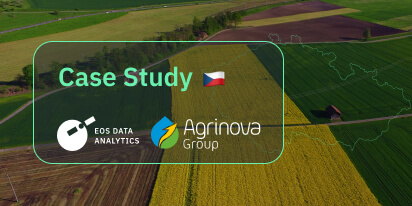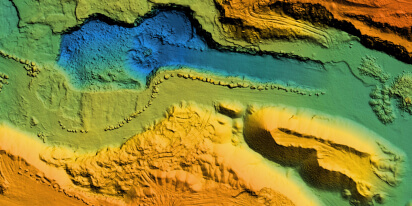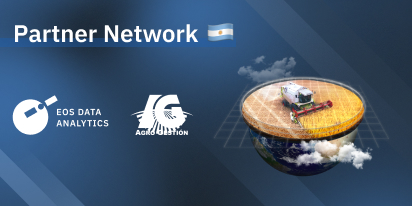 EOS Data Analytics Partners With Agro Gestión
With a focus on innovation and sustainability, EOS Data Analytics and Agro Gestión's partnership will bring cutting-edge satellite technology to more agribusinesses in Argentina, Paraguay, and Spain.