EOS Data Analytics Joins AgGateway As A Member
EOS Data Analytics, a global provider of AI-powered satellite imagery analytics founded by Dr. Max Polyakov, joins AgGateway, a global, non-profit organization with the mission to develop the resources and relationships that drive digital connectivity in global agriculture and related industries.
The agricultural industry faces challenges unseen before: not only must it reach food security through sustainability practices to fight world hunger, but also cope with climate change consequences during the crisis of supply chain logistics and soaring fertilizer costs caused by the pandemic and the war. To adapt and stay afloat, agribusinesses increasingly turn to modern technologies, such as remote sensing and data analytics.
By joining AgGateway as a member, EOS Data Analytics ramps up its efforts to boost the digital farming sector and drive sustainable practices in agriculture via technology in North America, Europe, and Latin America. Together with the other 200 network members from all around the world, the company is going to be involved in the development of standardization and implementation of agriculture digitalization.
It's a great pleasure for us to become a part of AgGateway. This achievement will help us accelerate the adoption of digital solutions and satellite technologies in the agriculture industry and help it reach sustainability practices that are critically necessary for the well-being of humanity.
Following its mission to harness the power of satellite technologies to provide businesses with fast and accurate data-driven decisions, EOS Data Analytics develops solutions combining data
retrieved from satellite imagery with AI technologies and proprietary algorithms to analyze the state of crops within farms and trees growing in forest stands.
With its goal of helping companies solve such challenges as field operations interoperability, lab data standardization, smarter irrigation, and many more, AgGateway is driven by the idea of developing the resources and relationships that drive digital connectivity in global agriculture and related industries.
We welcome EOS Data Analytics to our member ranks as we work to accelerate agriculture and related industries in the transition to digital solutions. Together, we will help a growing number of organizations address their challenges and create solutions for a more sustainable future.
To boost the digitalization of the agriculture industry, EOS Data Analytics is working on a series of products and custom agritech solutions, the primary of which is EOSDA Crop Monitoring, an online satellite-based precision agriculture platform for field monitoring. Distributed as an out-of-the-box platform, a white-label platform, and a reseller-oriented product, it integrates data like crop health, field activities, weather conditions, and much more to help customers take care of their crops.
The company's other products include EOSDA Forest Monitoring, EOSDA LandViewer, and custom agritech solutions such as yield prediction, crop classification, soil moisture analytics, and more.
If done chaotically, the digitalization of any industry causes a lot of issues with interoperability, customization, and data security. By uniting companies like EOS Data Analytics in a single group working together, AgGateway takes the digitalization issue under control and helps farmers and agrarians improve their everyday practices in a seamless manner.
About AgGateway
AgGateway is a global non-profit organization whose mission is to create the resources and relationships that enable agriculture and related industries to connect digitally. It accomplishes this through the work of its more than 200 member organizations that provide capital and volunteers to collaborate and develop solutions.
About the author:
Brijesh Thoppil is the Strategic Partnerships Lead at EOS Data Analytics, a global provider of AI-powered satellite imagery analytics.
Brijesh joined EOS Data Analytics in April 2021. He is primarily responsible for the management, growth, and development of the company's strategic partnerships, both existing and new.
Brijesh holds a Bachelor of Technology in Mechanical Engineering from Anna University (Chennai). He has over 11 years of experience in various roles, including business development, implementation of technical projects, and management.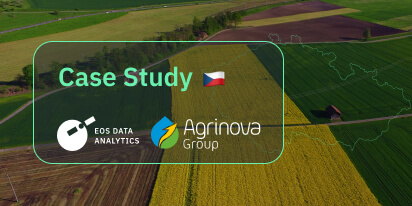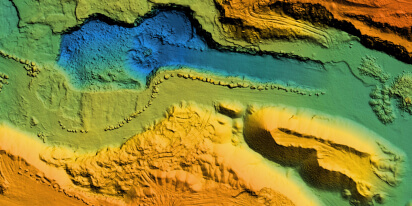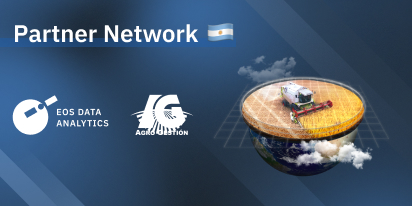 EOS Data Analytics Partners With Agro Gestión
With a focus on innovation and sustainability, EOS Data Analytics and Agro Gestión's partnership will bring cutting-edge satellite technology to more agribusinesses in Argentina, Paraguay, and Spain.