More Crops & Upgraded Maps: New In EOSDA Crop Monitoring
As we understand that perfection knows no limits, we keep enhancing our product and adding new features and capabilities. So we're sharing EOSDA Crop Monitoring updates for the last three months in this digest.
Enriched High-Resolution Images Subscription
We've added the Split view mode so users can compare high-resolution images for different dates on the same screen and track the changes in crop performance. Also, it's currently possible to use high-resolution imagery for scouting tasks. And finally, the images now have a legend showing the total area of each index value class.
The updates mentioned above are available in a paid add-on. Find out more details via the link daily high-resolution images.
New Crop Types For Monitoring
We've complemented our platform with 35 new crops based on the most frequent user requests from India, Egypt, Serbia, Malaysia, Canada, Mexico, and other countries.
As of today, the following crop types can be monitored: Plum, Bluegrass, Kiwi, Pomegranate, Table Grapes, Green Beans, Rose, Casuarina, Coconut, Hazelnut, Okra, Broccoli, Cauliflower, Snap Peas, Triticosecale, Sorghum sudanense, Papaya, Areca nut, Anise, Artichoke, Belladonna, Blessed thistle, Calendula, Caraway, Chamomile, Chilli, Clover, Coriander, Dandelion, Devil's claw, Echinacea, Elder, Fennel Bitter, Fennel Sweet, Feverfew.
Zones Selection On Productivity Maps
The option to manually select the number of zones on the Productivity Map is now live on the platform. This feature enables users to define particular field areas' productivity and apply potassium and phosphorus fertilizers more effectively. Also, the enhanced Productivity Map will help improve seed planting and soil sampling.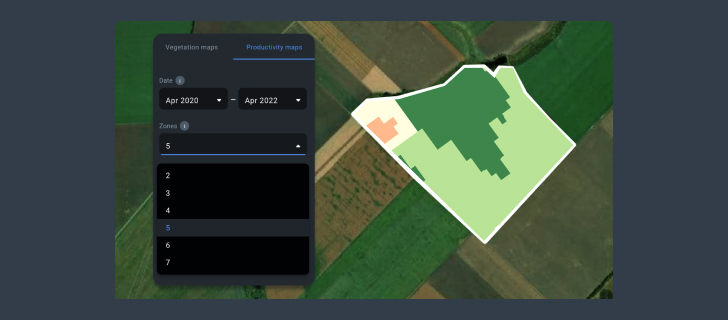 Weekly Report Add-On
It's easy to be in the know about crop development dynamics with the weekly report. Users will get relevant updates on crop state, including changes in growth stages, NDVI, ReCl, NDMI, and more, packed in a concise format.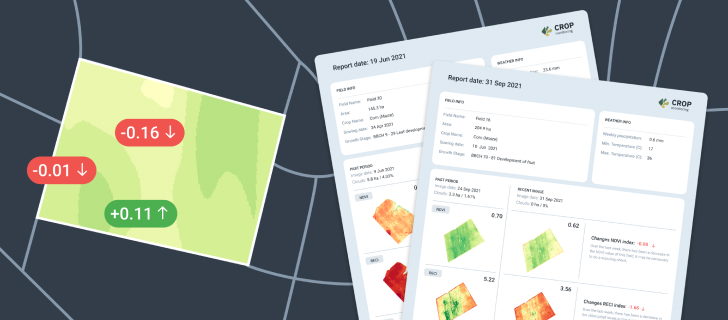 Upgraded Productivity Maps Algorithm
We've updated the Productivity Maps at Zoning! Thanks to these maps, users can determine how productive particular field plots are and decide on the amount of potash-phosphorus fertilizers, the number of seeds for sowing, and soil sampling areas.
Below are comparisons of Yield Maps and Productivity Maps zones created with the new algorithm.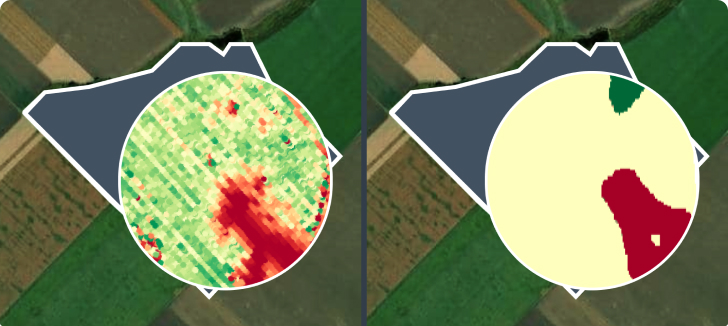 If you have any questions, feel free to contact our support team. We will also appreciate any comments and suggestions that help us improve EOSDA Crop Monitoring.
About the author:
Rim Elijah joined EOSDA in early 2020. She holds a double degree in business administration and political science from Stockholm University.
Rim is VP of Sales at EOSDA. She is overseeing all aspects of business model development and implementation, maintenance of positive business & customer experience, and the growth of the company's global coverage. She is responsible for closing deals, scaling up ongoing projects, as well as the development and implementation of process control within the Sales department. Rim also regularly takes part in negotiations with important clients.
So far, Rim has managed to successfully establish a number of strategic partnerships with an emphasis on the delivery of sustainable solutions in various regions of Africa and Asia.
In addition to her main responsibilities, Rim is presently involved in the upcoming launch of the first agri-based satellite constellation by EOSDA, scheduled for mid-2022. She manages relationships with the EOS SAT investors.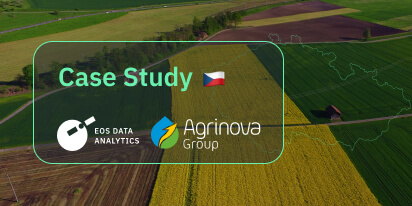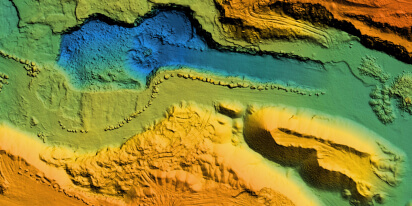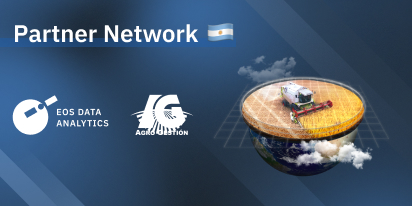 EOS Data Analytics Partners With Agro Gestión
With a focus on innovation and sustainability, EOS Data Analytics and Agro Gestión's partnership will bring cutting-edge satellite technology to more agribusinesses in Argentina, Paraguay, and Spain.