The agricultural cooperative is a popular crop and livestock production model – there are over 1.2m farming co-ops worldwide. In the U.S., cooperative agricultural enterprises are mostly concentrated in Minnesota, Iowa, Wisconsin, California, and Illinois. Canada accounts for over 1,200 rural co-ops. These are the way to manage more than 80% of farmlands in Argentina.
Business transparency, economic opportunities, and mitigated risks are important benefits of ag co-ops. These advantages prompt agricultural producers globally to share responsibilities and teamwork.ам
What Are Agricultural Cooperatives?
Co-ops are specific organizations that are owned and operated by their members. Agricultural cooperatives unite single growers to boost their business productivity and increase yields.
Apart from farming co-ops that deal with agricultural production, there are utility, financial, and other rural ones. Utility cooperatives supply electricity and telecommunications. Financial co-ops provide loans and other financial services.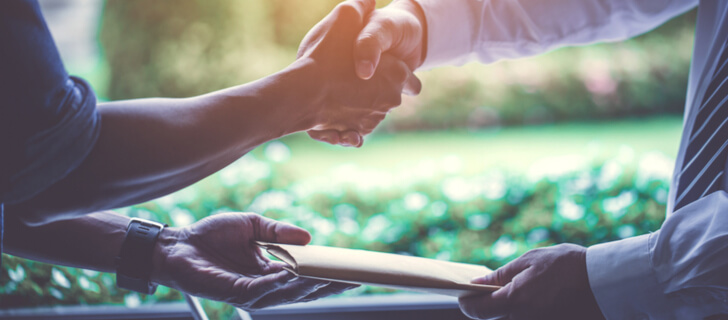 Role Of Agricultural Cooperatives In Rural Development
Cooperatives help build sustainable communities in rural areas. The role of cooperatives in agricultural development is numerous. Cooperated growers enter a bigger market to sell their goods and buy input supplies at lower prices. More opportunities mean better economical development and the rural population's welfare.
Rural co-ops support various needs. There are rural cooperatives for education, healthcare, hardware, household and machinery supplies, etc.
Importance Of Farm Cooperatives
Compared to individual farmers, co-op members are more economically protected and face lower risks. Cooperated farmers produce goods and render various services being owners and users at the same time. Besides, ag co-ops can sell their products avoiding middlemen fees, which increases farmers' profits.
The main idea of agricultural co-ops is self-support: all members help each other and share risks. The primary focus of such organizations is member interests.
EOSDA Crop Monitoring
Access high-resolution satellite images to ensure effective fields management!
Benefits Of Cooperatives In Agriculture
The advantages of agricultural cooperation are multifold and embrace economical and social aspects. Some of them are direct, impacting net margins or savings, and some of them are indirect, affecting market price formation and improving the quality of goods and services. The pluses of cooperation may be obvious right after the agricultural co-op establishment or understood in the course of time.
The primary benefitsJ. Warren Mather and Homer J. Preston. Cooperative Benefits and Limitations. Farmer Cooperatives in the United States Cooperative Information Report 1 Section 3. of agricultural cooperatives are as follows:
democracy and operation transparency;
higher farmers' profits;
improved quality of products and services;
lower expenses on input supplies;
larger markets and better competition;
legal support;
role in rural development.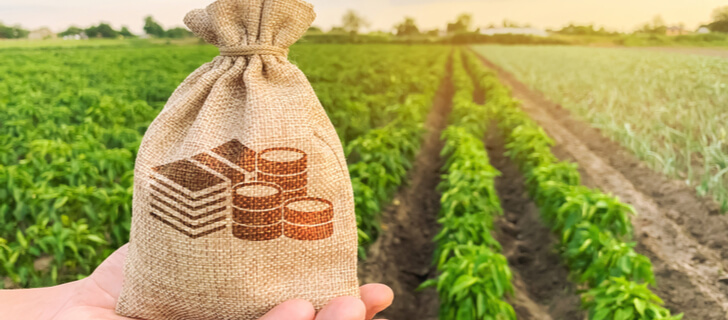 How Do Agricultural Cooperatives Help Individual Farmers?
In cooperatives, farmers can control supply and marketing channels on a business level. Together with other members, growers can buy input supplies cheaper and sell more of their products and services in larger markets at higher prices. Farm cooperatives help struggling farmers to be more competitive and interesting to big market players. All in all, cooperation helps agricultural producers get more with less.
Using modern equipment, agricultural co-ops boost productivity and goods quality, contributing to sustainable agriculture.
How Does Cooperative Farming Help Rural Development?
In towns and villages, cooperatives are usually the only business providing goods and services to the local communities, and if there were no cooperatives, people would have to seek products and services elsewhere. Agricultural co-ops help not only growers but provide services to people who are not engaged in agribusiness. For example, electricity or telecommunications are used by other local residents, and supply co-ops sell fuel or chemicals to non-farmers, too.
Besides, farming co-ops improve the social security of local residents, offering job openings, rising workers' income, and increasing food supplies and the quality of services.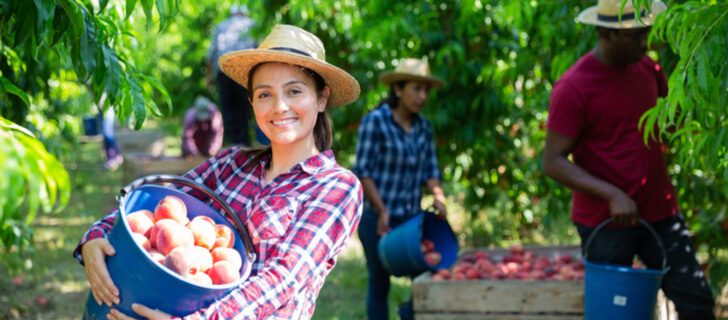 How Do Agricultural Cooperatives Work?
Running businesses together is beneficial to agricultural cooperative members. Individual farmers jointly buy supplies with wholesale discounts and sell their goods at large markets they won't be able to enter alone. Acting this way, growers can make their farms more efficient and profitable.
Rural Cooperative Principles
The main thing that differentiates an agricultural co-op from other organization types is its principles. These principles include self-help and self-ownership, voluntary membership, business transparency, autonomy from the government, shared risks and responsibilities, and more.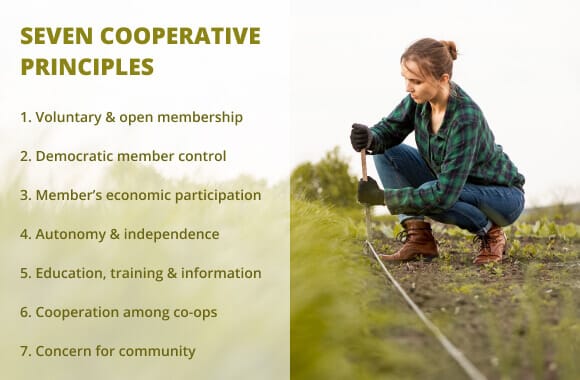 Agricultural Cooperatives Structure
The co-op structure depends on the number of members and the territory they cover: there are local and regional agricultural co-ops. As a rule, a local cooperative consists of several hundred members using its services, and a regional one may include thousands of members.
A local farming co-op unites growers from several counties in one state and regional co-ops operate in the whole state or several states of the country. Also, big regional agricultural co-ops may operate globally or in several countries.
According to another classification, an agriculture cooperative's structure can be centralized, federated, and mixed. Centralized cooperatives are operated by their individual members through one central office or a branch of offices. Federated cooperatives are operated by the main cooperative through to the board of directors with representatives from its member local co-ops.
Types Of Agricultural Cooperatives In The U.S.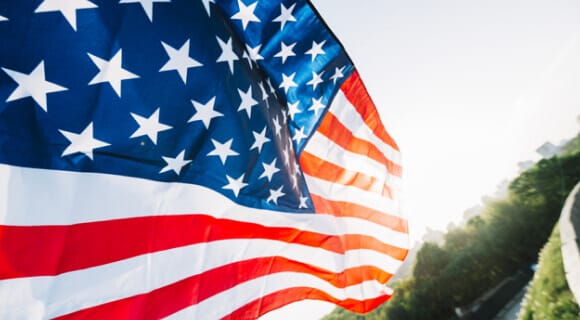 The three basic types of U.S. agricultural cooperatives comprise supply, marketing, and service ones. The categorization is not strict, and separate co-ops may combine several features. Also, agricultural co-ops can interact with each other.
According to USDA RD, U.S. agricultural inter-cooperation generated $22.2 billion in 2020Cooperative Services Branch. USDA Rural Development bulletin. 2022.
Agricultural Supply Cooperatives
As the name suggests, these co-ops deal with input supplies used in agricultural production, e.g., seeds, fertilizers, herbicides, pesticides, fuel, equipment and machinery spare parts, veterinary medications, etc. Organizing such cooperatives in agriculture is to save money on input supplies: a cooperative purchases them in bulk and distributes them to its members for nearly wholesale prices.
Agricultural Marketing Cooperatives
Marketing co-ops help growers sell their products. Such organizations can buy farmers' goods at a favorable market price or store the products until their price improves. Marketing agricultural co-ops also deal with promotion and advertising.
Service Farming Cooperatives
This co-op type provides services to agricultural enterprises: transportation, storing, artificial insemination, legal and accounting support, equipment repair, and more. An agricultural co-op may also include financial organizations like banks, investment and credit unions granting loans or accepting deposits from its members at favorable interests.
Apart from the basic types, there are so-called "new generation", or "value-added" agricultural co-ops. These process raw agricultural products into value-added ones, e.g., making cookies from wheat.
Challenges Of An Agricultural Cooperative
Alongside the positive sides, the cooperative business model also has some drawbacks to address. Let's consider some of the challenges agricultural cooperatives are facing.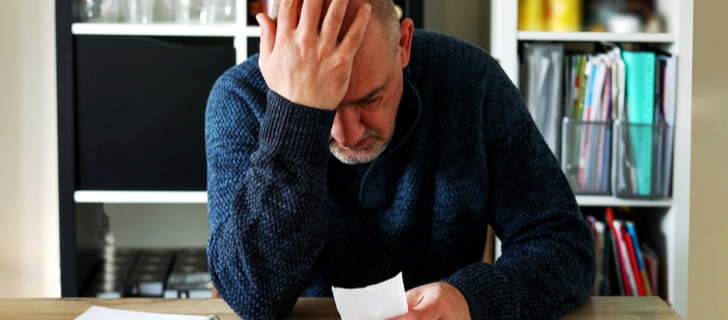 Rising expenses. As the costs of business operations get higher, farmers' inputs increase, too.
Poor marketing skills. As a rule, managers of agricultural producers' cooperatives lack the skills to develop a good marketing strategy and promote their goods and services in the market.
Conflicts and lack of understanding. At times, small and large members lack communication and compete with each other, especially when it comes to managerial positions.
Low financial sustainability. The share capital of co-op members is often insufficient to ensure the constant presence of co-op products and services in the market.
Labor shortage. Many present-day agricultural cooperatives are lacking human resources.
Low adoption of precision agriculture technologies. While precision agriculture software improves farming efficiency, its implementation in co-op farms is currently very low.
Ben Zuckerberg, Rabobank Senior Research AnalystMaria Onofrio. Top Issues In Farmers Cooperatives. https://www.challenge.org/, states that less than 5% of agricultural producers are running their farms using any sort of digital tools.
EOSDA Crop Monitoring As A Cooperative Farm Management Software
The EOSDA Crop Monitoring digital tool is specifically designed for agri-sector needs and facilitates data-driven decisions in farm management, trade, insurance, agricultural consultancy, banking, and more. The platform is useful for agricultural producers' cooperatives in a number of ways, boosting enterprise profitability and productivity, saving resources, and allowing for easier and more reliable ways of managing fields.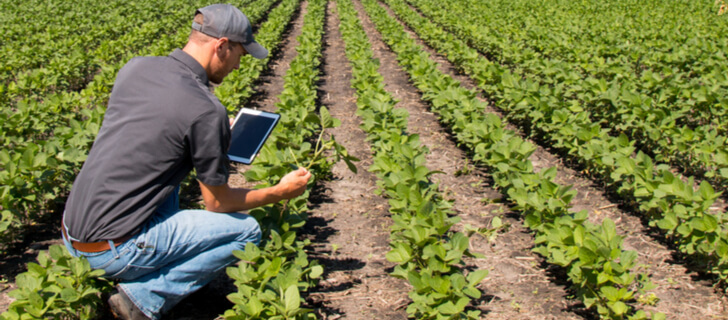 EOSDA Crop Monitoring provides agricultural cooperative members with weather analytics, vegetation indices, zoning, team management, scouting, field leaderboard, and other features useful in precision agriculture.
Weather Management
Weather risks due to climate change are an essential threat to the agricultural business, and any ag cooperative is no exception. Weather data are presented in charts and curves for the selected field for the last 5 years and as a 14-day forecast. In particular, cooperative farmers can check weather analytics with the following data on EOSDA Crop Monitoring:
air temperatures;
cold/heat stress;
sum of active temperatures;
accumulated precipitation.

Higher Productivity At A Lower Cost With The Zoning Feature
Satellite-based vegetation indices allow agricultural cooperative growers to divide each field in several zones depending on their productivity, and distribute seed or fertilizer rates correspondingly. Such a differentiated approach (VRA technology) helps an agricultural co-op increase yield, yet reduce resources and wastes.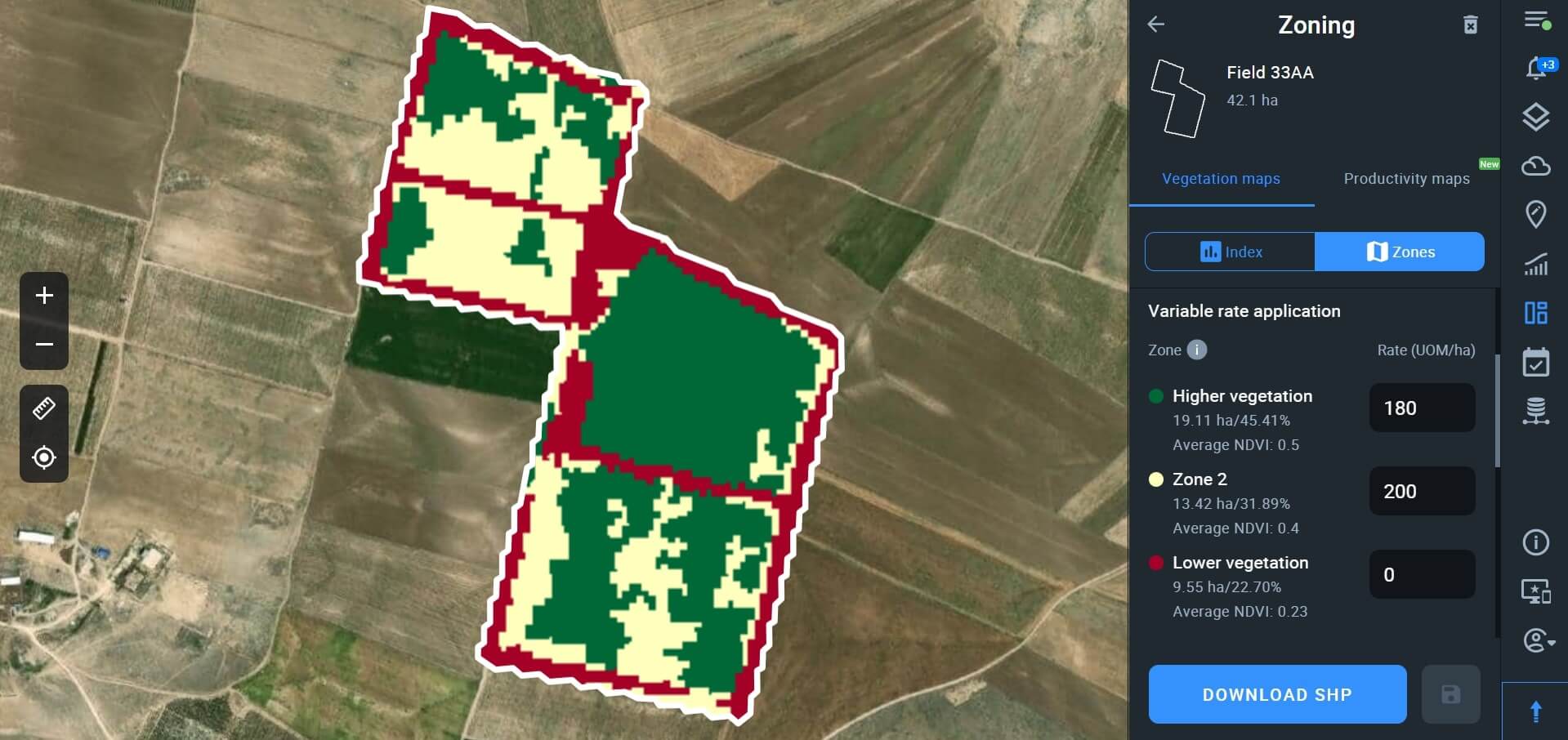 Vegetation Status Statistics In All Fields
The field leaderboard feature is designated to monitor vegetation health in all the fields in the account on one screen. This way, agricultural co-ops can timely notice any deviance in crop growth and additionally check the fields to understand the causes. By addressing plant diseases, amending fertilizers, re-sowing bare areas, or conducting precision irrigation of zones that lack soil moisture, farmers can save the affected yields.

Team Management In Co-Op Farming
The team management feature allows adding users for collective work in the account with different access rights. For example, the ag co-op manager will have the owner access and be able to monitor all the cooperative fields. At the same time, every team member will have either restricted access only to their own fields or all the team fields, depending on the granted rights and the role:
Having all the fields in one place, the agricultural cooperative' members can act synchronically by analyzing the same data and planning field events correspondingly.

Desktop And Mobile App
EOSDA Crop Monitoring allows for ongoing field control, offering both desktop and mobile versions. The first one is convenient to work from the office or home, and the second one is optimal for scouting reports from the farm. Scouts can upload the inspection results online or offline right in the field, while agricultural cooperatives can assign the scouting tasks and check the performance in the shared account.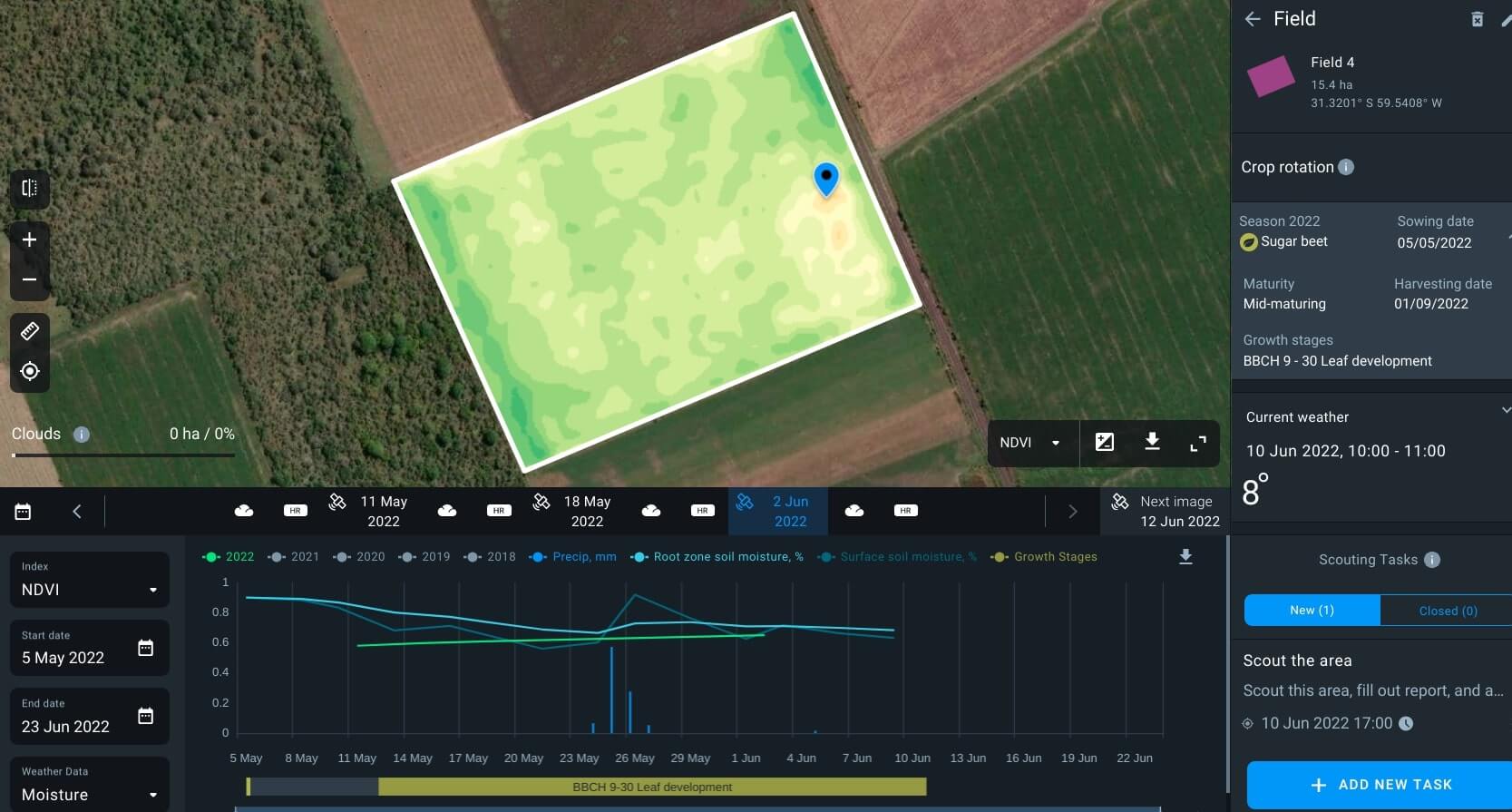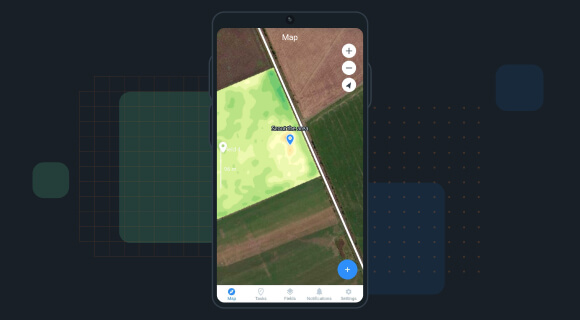 Automatic Alerts
Whether your co-op farm is big or small, you will always be aware of any threats to crop health with our automatic alerts feature. The reports will inform you of any changes in vegetation index values and weather risks.
Track changes regularly with our new feature Weekly reports on all your fields.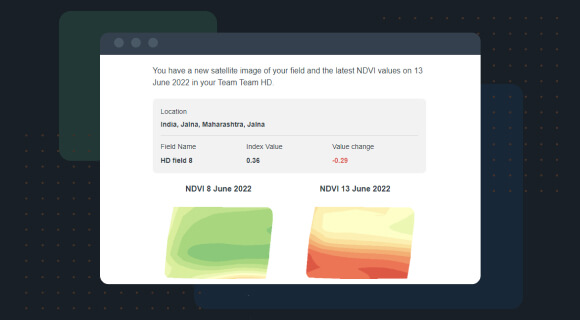 Apart from basic EOSDA Crop Monitoring functionalities, our R&D experts can develop custom solutions on request:
extended list of vegetation indices;
crop dynamics monitoring;
field boundary detection;
crop classification map, etc.
We harness satellite technologies to provide our users with the most accurate and comprehensive insights into their farmlands. All EOSDA Crop Monitoring functionalities will provide agricultural cooperatives with constantly updating information on their fields for weighted decisions. By tracking the changes and detecting early signs of potential risks, member farmers will be able to manage all their fields smartly.
After launching the first satellite from the EOS SAT constellation in the second half of 2022, EOSDA will run the full operational cycle – from data retrieval to analytics delivery, and our customers will enjoy even more data precision for agri-sector needs.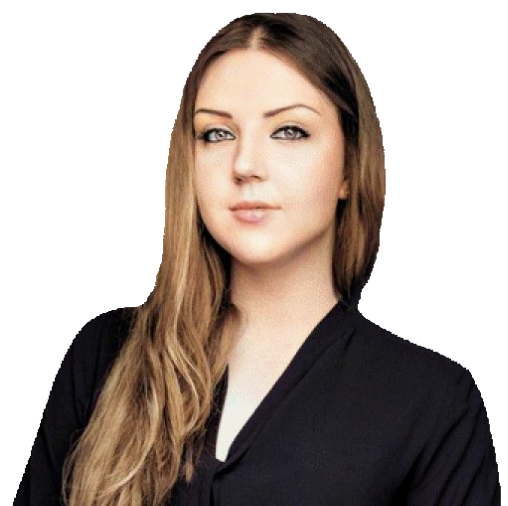 Rim Elijah joined EOSDA in early 2020. She holds a double degree in business administration and political science from Stockholm University.
Rim is VP of Sales at EOSDA. She is overseeing all aspects of business model development and implementation, maintenance of positive business & customer experience, and the growth of the company's global coverage. She is responsible for closing deals, scaling up ongoing projects, as well as the development and implementation of process control within the Sales department. Rim also regularly takes part in negotiations with important clients.
So far, Rim has managed to successfully establish a number of strategic partnerships with an emphasis on the delivery of sustainable solutions in various regions of Africa and Asia.
In addition to her main responsibilities, Rim is presently involved in the upcoming launch of the first agri-based satellite constellation by EOSDA, scheduled for mid-2022. She manages relationships with the EOS SAT investors.