Pléiades 1
The Pléiades satellite system was designed for both civil and military purposes under the French-Italian ORFEO (Optical & Radar Federated Earth Observation) program in 2001 – 2003. In October 2003, CNES (the French Space Agency) and EADS Astrium (an aerospace manufacturer subsidiary of the European Aeronautic Defence and Space Company) emerged as prime contractors and launched the Pléiades program.
The constellation comprises two satellites, Pléiades 1A and Pléiades 1B, operating in the same phased orbit and fitted with cutting-edge technologies such as fiber-optic gyros and control moment gyros, which enable Pléiades to deliver exceptional roll, pitch and yaw (slew) agility as well as to increase the number of acquisitions above the defined area, therefore making the whole system perfect for emergency response and change detection.
Pléiades 1 characteristic
Characteristic
Description
Satellite description
Two-satellite constellation that delivers very-high-resolution optical data products in record time and offers a daily revisit capability to any point on the globe.
Primary mission
High resolution Earth observation
Instrument type
High resolution optical Multispectral; 5 VNIR channels, 4 multi-spectral (MS), one panchromatic (PAN)
Revisit time
1 day for Constellation
Resolution class
High Resolution: 2.8 m (Multispectral), 0.7 m (Panchromatic)
Swath width
20 km
Data collection capacity
1M km2 per day, per satellite
Coverage per cycle
Global coverage in 26 days
Launch date
2011-12-16 /​ 2012-12-02
Orbit
Sun-synchronous orbit
Altitude
694 km
Sensor specifications

Panchromatic: 470 – 830 nm
Blue: 430 – 550 nm
Green: 500 – 620 nm
Red: 590 – 710 nm
Near-infrared: 740 – 940 nm
The Pléiades-HR 1A was launched on December 17, 2011, from the Guiana Space Centre, Kourou, French Guiana, and was joined by Pléiades-HR 1B on December 2, 2012. The Pléiades 1s were the first satellites in Airbus Defense and Space Constellation capable of collecting 1 million square km of high-resolution imagery per day, per satellite. The system delivers 50-centimeter panchromatic and 2-meter 4-band multispectral products with one of the widest footprints of any satellite at 20 kilometers.
The agility of the Pléiades satellites alongside the dynamic image acquisition programming make them highly responsive to final user requests and able to obtain and deliver data in record time.
The leading features of the system can be defined as follows:
Acquisition of along-track stereo and tri-stereo 70 cm resolution imagery within an 800-km-wide ground strip
Strip-mapping with a footprint up to a square degree
Daily global coverage
Cloud-free imagery
24/7 access to the Pléiades portal for the most up-to-date imagery
Last-minute programming options
The data provided by the Pléiades system can be employed in very-high-resolution remote sensing applications. The data is applicable to:
land planning: to identify small objects like country roads, buildings or to estimate the distance between objects
farming: to define location of crop diseases, to monitor crop yields
defense: to serve as a source for imagery-derived intelligence or tactical planning in densely populated areas
rescue operations: to render assistance in emergency relief operations after earthquakes, hurricanes, floods, etc.
hydrology: to provide data for drainage basin gradient studies and topography
forest management: to trace illegal deforestation, manage forest yields
maritime and littoral surveillance: to detect water contamination (with oil etc.), to assist in vessel reconnaissance and harbor mapping
civil engineering: to design maps, plan roads, rails, pipelines routes
3D: to be used in flight simulators, high precision mapping, photovoltaic fields implantation
The Pléiades imagery is available for download and archiving at both the defense and civil stations in France, Spain and Sweden.
To learn more about the receiving procedure and obtain a price quotation, please contact our support team.
Ready?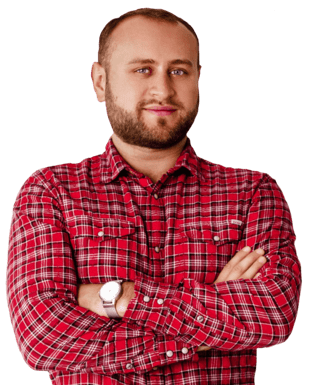 We're here to help! Ask us anything, or schedule a customized demo.
Get familiar with the Platform by exploring your very own demo account.