EOSDA To Launch New Software: EOSDA Forest Monitoring
EOS Data Analytics (EOSDA), a trusted global provider of AI-powered satellite imagery analytics, can now offer landowners, logging companies, and research institutes EOSDA Forest Monitoring.
This new satellite-based solution enables forestry stakeholders to monitor forest health remotely, get notified about changes and risks, manage all their forest stands in one place, and predict forestry logging, transportation, and storage costs.
With about 1.6 billion people and 80% of the world's terrestrial biodiversity relying on forests for their livelihoods, forestry infrastructure demands digital solutions for speed and accuracy in data evaluation and forecasting.
Deforestation rates are estimated to have been a whopping 10 million hectares per year between 2015 and 2020, a statistic that shines a spotlight on the need to monitor, analyze, and predict future deforestation patterns. The challenge of doing so can be overcome via enhanced monitoring of forest cover change and the detection of thermal anomalies, logging, and other phenomena and activities that pose a threat to forests globally.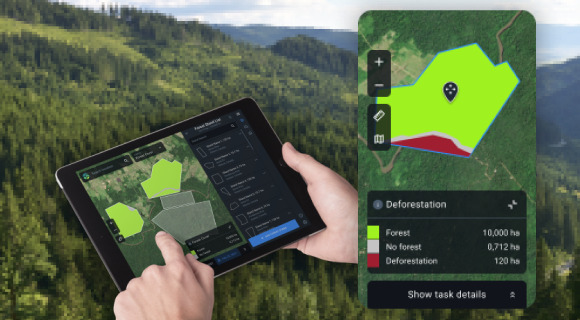 The satellite-based EOSDA Forest Monitoring application provides these features, allowing for convenient and sustainable forest management.
EOSDA Forest Monitoring capabilities include:
Remote monitoring of forest cover and regular change detection.
Deforestation satellite monitoring within individual forest stands.
Forest fire management based on NASA FIRMS thermal anomalies detection technology with the timely high-temperature alert system.
Monitoring moisture content in plants and reducing disease risks and forest fire hazards with Water Stress reports.
Reliable 14-day weather forecast for a 9 by 9 km (approx. 5.6 by 5.6 mi) area.
Notification system to stay aware of any changes in deforestation, forest productivity, and water stress.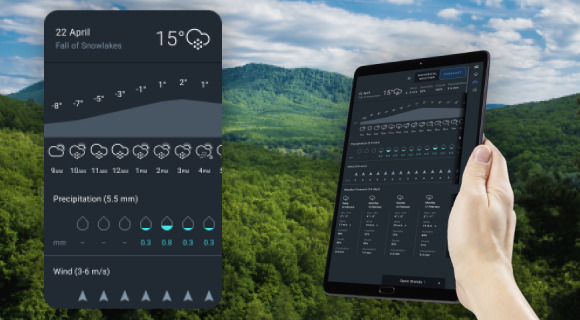 EOSDA Forest Monitoring establishes a milestone for space-based efforts in enabling sustainable forest management. With our AI-powered solution, we've created the perfect tool for deforestation monitoring, among other key uses: transforming data into actionable answers for decision-makers on a global scale, a perfect expression of EOSDA's mission to make space technologies work for the benefit of Earth.
EOSDA Forest Monitoring
Combined powers of satellite tech, data analysis, and satisfying user experience, all in one platform to monitor and manage forest resources.
On behalf of our team, I am happy to introduce EOSDA Forest Monitoring, our new software created with both business and nature in mind. This product aims not only to assist in forest management but also contribute to environmental sustainability on a global scale. I am pleased to say that we managed to create the first version of our forestry solution within quite a short term, and I am proud of the project team's enthusiasm, creativity, and dedication. Yet it's only the beginning – we are actively working to extend the product's current features in the near future.
Since over 50% of global forest cover is concentrated in Russia, Brazil, Canada, the United States of America, and China, these regions are the tier-1 priority in the short-term for EOSDA Forest Monitoring.
Currently, the Sentinel-2 satellite provides imagery for EOSDA Forest Monitoring. In 2022, EOS Data Analytics plans to launch its first optical EOS SAT satellite into low Earth orbit (LEO), which will provide data for both scientific and commercial purposes.
About EOSDA Forest Monitoring
EOSDA Forest Monitoring is an online satellite-based software for forestry management created by EOS Data Analytics, a trusted global provider of AI-powered satellite imagery analytics. Using satellite imagery, the software enables landowners, logging companies, and research institutes, among others, to remotely monitor forest health, access the most up-to-date data on forest stands online, get notified about changes and risks via email, and manage all their forest stands in one place. The service was created for convenient and sustainable forest land management.
About the author:
Natalia Borotkanych has been working in the space sector for more than 15 years now. Her experience includes working in business, science, education, and government projects.
Natalia has a PhD in space history, Master's Degree in Foreign Policy from the Diplomatic Academy of Ukraine, as well as Master's Degree in Public Management and Administration from National Academy for Public Administration under the President of Ukraine.
Building upon her experience of working in the State Space Agency of Ukraine, Natalia now specializes in helping the state bodies and NGOs to implement the satellite monitoring technologies for solving real-world problems and for smart decision-making.
Natalia is an active science communicator. She is a scientific editor at The Universe. Space. Tech magazine. She also teaches a "Space diplomacy" course at the National Aviation University.
Natalia's experience in project coordination and scientific expertise in the space sector are much appreciated at EOS Data Analytics.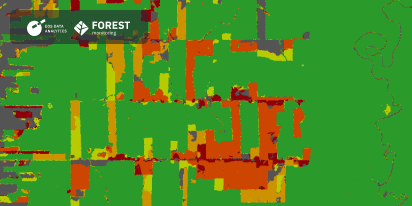 EOSDA Custom Neural Net: Deforestation Detection
The Science team at EOS Data Analytics has developed a custom algorithm for intelligent detection and tracking of deforestation in tropical regions using LEO satellite images as a data source.