EOS SAT: Small Satellites Agriculture Was Waiting For
The satellite market is now gaining momentum. Taking more than 70% of the space economy, it still hasn't reached its limits. Within the global satellite market, the small satellites niche amounted to $3,251.9 million in 2020 and is expected to hit $13,711.7 million by 2030, showing a 16.4% growth. The reasonable cost of lightweight, small satellites, which can also be grouped in constellations to cover larger areas, prompts governments, educational institutions, businesses, and non-profits to utilize remote sensing technology for public, scientific, and commercial purposes.
In response to market demand, EOS Data Analytics is about to launch its satellite constellation under the EOS SAT project to provide even better products to customers.
We talked to Andrii Muzychenko, EOS SAT Project Manager at EOS Data Analytics, about the EOS SAT concept, the project goals, and the value satellite constellation will bring to a large audience in multiple industries.
Let's Touch Upon The Market First. What Factors Fuel Small Satellites Market Growth?
One of the factors accelerating small satellite market development is the rising demand for high-resolution imagery across many industries. A high level of detail and regular updates make satellite images indispensable for monitoring farmlands, forests, and water bodies.
According to Nanosats Database, around 3,000 nanosatellites have been launched into Earth's orbit by January 2021. The companies launch solo satellites or constellations mainly for earth observation, including tracking the consequences of climate change and natural disasters and providing telecom and internet services. Small satellites or CubeSats can be deployed as quickly as eight months compared to large and medium-sized satellites that take five years of development before launch.
What Is EOS SAT, How The Project Was Born, And Why Does The World Need It?
EOS SAT is the world's first agri-focused satellite constellation among companies utilizing remote sensing technologies. Before we initialized this project, we conducted a thorough research learning market demand and analyzing the gaps in satellite data from open sources. Once this phase was done, we understood that to deliver a higher quality of our analytics products, we need access to unique data, which can be received with satellites meeting specific criteria. This was the beginning of EOSDA's satellite constellation development.
Today's agriculture requires new solutions to respond to emerging challenges. Due to the ever-growing world population, the food demand soared by 50% in the last years, entailing the rising cost of agricultural inputs. Climate change and water deficit aggravate this situation even more, lowering farming productivity and yields. On top of that, agriculture is responsible for at least a quarter of all greenhouse gas emissions in the atmosphere.
Can You Describe What Will The Satellite Constellation Be Like?
The constellation will consist of seven small (178 kg) satellites providing panchromatic and multispectral high-resolution imagery. They will be one of the most powerful satellites in low Earth orbit — for example, our satellites are designed to cover 900,000 km daily. The first satellite we're about to launch has two DragonEye electro-optical sensors placed on a 100 kg class Dragonfly satellite bus.
EOS SAT will be equipped with 11 agri-related bands and focused on monitoring farmlands providing various insights, such as vegetation indices, data on field productivity, and weather forecasts, to streamline farm operations.
What Are The Project Milestones?
The start of the first satellite, EOS SAT-1, is scheduled for 2022. The following six satellites we expect to launch within 2023–2024, achieving full operational capability by 2025.
What Goal Does EOS Data Analytics Pursue By Launching EOS SAT?
We want to give farmers not only a holistic view of what is happening in the fields but also comprehensive analytics of the factors impacting normal plant development and tools to address the crop-threatening issues.
Also, adhering to the sustainability principles, we aim to deliver growers the products that help them become profitable while developing sustainable farming operations.
We believe it is possible to marry technology and a caring attitude toward the environment. For example, by utilizing satellite data, farmers can reduce CO2 emissions from agricultural machinery and optimize fertilizer application to avoid soil erosion and preserve microbial diversity.
What Differs The EOS SAT Constellation From Competitors?
The biggest advantage of our satellites is the unique set of 11 agri-related bands aimed specifically at farm area monitoring. This functionality allows us to tackle agricultural challenges, which no satellites in the market can do at the moment. Of course, competitors' satellites can be used for agricultural purposes; however, they are rarely equipped with the appropriate bands. Even if they do, the exorbitant price of such satellites prevents most agro players from using this technology.
Join the EOSDA Partner Program
What Agricultural Challenges EOS SAT Can Help Resolve?
EOS SAT capabilities will assist in:
Timely identification of any issues threatening crops — heat and cold stress, weed spread, pest attacks, deficit or excess of soil moisture, weather extremes, etc.;
Interpretation of different data — information from various sources is collected and analyzed to reveal the main dependencies impacting crop growing decisions;
Input cost optimization — field productivity history and VRA (Variable Rate Application) maps help define the exact fertilizer amount and seeds number to avoid unjustified spending.
How Does The Satellite Identify Field Problem Areas?
Well, the satellite isn't smart enough to make such calculations. So instead, it collects images, which are then transmitted to the ground to undergo several levels of processing — this job is done by a neural network developed and maintained by data scientists.
What Agriculture-Related Industries EOS SAT Will Benefit The Most? And How?
We have developed EOS SAT functionality and combined multiple data points in a way that can be applied in every agriculture business sector. Agrimarket players such as food producers, input suppliers, insurance providers, banking institutions, and even IT developers and governments can find value in EOS SAT remote-sensing capabilities.
EOS SAT technology enables farmers to implement precision agriculture practices while staying profitable and sustainable, namely:
Reduce CO2 emissions by utilizing fewer agricultural machinery;
Cut energy consumption;
Decrease water usage;
Optimize pesticide and fertilizer application;
Predict the weather events posing a threat to crops;
Forecast yields and secure food production.
Will These Changes Make The Field Operations More Environmentally Friendly?
Definitely, yes. Accurate data on crops state allows growers to use fewer resources for agricultural operations putting less pressure on the environment. For example, reduced usage of fertilizers will prevent soil erosion, keeping the balance of soil microorganisms. Also, there will be fewer chemicals washed into the waterways.
Broadly speaking, EOS SAT will play an instrumental role in preventing climate change and satisfying global food demand by providing valuable insights for smart farm management.
By launching the satellite constellation, which will cover 90% of global agricultural land by 2025, EOSDA follows its commitment to deliver tech-driven precision agriculture solutions to the world that contribute to food security and deter climate change. Aligning with United Nations Sustainable Development Goals, the company puts its best efforts into supporting responsible production and consumption, Life below water, and Life on land.
About the author:
Rim Elijah joined EOSDA in early 2020. She holds a double degree in business administration and political science from Stockholm University.
Rim is VP of Sales at EOSDA. She is overseeing all aspects of business model development and implementation, maintenance of positive business & customer experience, and the growth of the company's global coverage. She is responsible for closing deals, scaling up ongoing projects, as well as the development and implementation of process control within the Sales department. Rim also regularly takes part in negotiations with important clients.
So far, Rim has managed to successfully establish a number of strategic partnerships with an emphasis on the delivery of sustainable solutions in various regions of Africa and Asia.
In addition to her main responsibilities, Rim is presently involved in the upcoming launch of the first agri-based satellite constellation by EOSDA, scheduled for mid-2022. She manages relationships with the EOS SAT investors.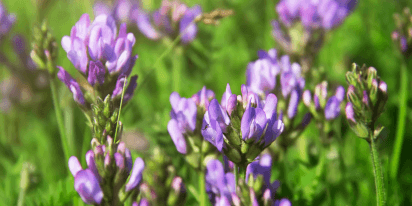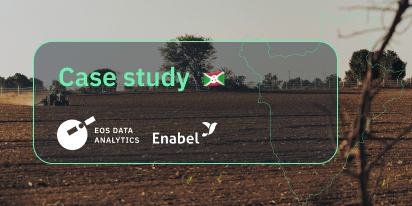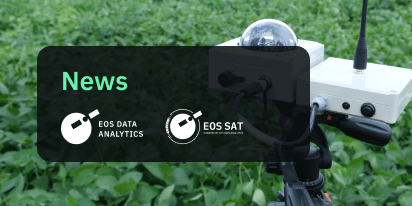 EOSDA Confirms EOS SAT-1 Satellite Data Validity
Ground measurements in Ukraine have confirmed the data validity of EOSDA's EOS SAT-1 satellite. The tests used the SunScan device and showed a strong correlation between ground and satellite data, validating the satellite's capabilities.