EOS Data Analytics To Launch A Satellite With Dragonfly Multispectral Imagers In 2022
EOS Data Analytics has announced the conclusion of an agreement with Dragonfly Aerospace for the delivery of two HR-250 high-performance multispectral imagers. A satellite equipped with the Dragonfly imagers will be launched into Low Earth Orbit (LEO) early in 2022. The side-by-side payloads will allow for the creation of wide swath images in 7 spectral bands at close to 1m resolution.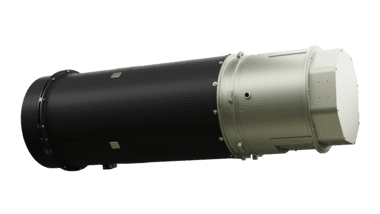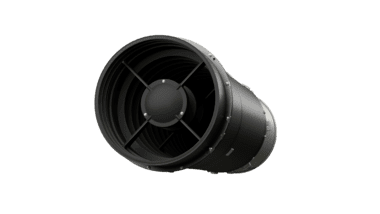 HR-250 high-performance multispectral imagers for microsatellites
Multispectral images are critical for tracking environmental changes. They allow the monitoring of selected areas and the accurate detection of zones experiencing destructive human impact. This technology facilitates timely response to the smallest changes in land-use or land-cover and helps to prevent undesired outcomes both in a particular region and worldwide.
"Using two of our HR-250 imagers, the EOS Data Analytics satellite will be able to provide wide area coverage that is particularly useful for the commercial agricultural industry. Dragonfly Aerospace will be providing custom spectral filters for this mission optimised for the specific needs of EOS Data Analytics customers." said Dragonfly Aerospace CEO Bryan Dean."The imagers will undergo intensive preflight and in-orbit calibration by Dragonfly Aerospace engineers to ensure high precision data for EOS Data Analytics."
Support for sustainable use of the planet's resources is one of the key objectives of EOS Data Analytics. Thus, the integration of this multispectral image data into EOSDA Crop Monitoring work will provide even more opportunities for precision farming. With the visualized data from the company's satellite, farmers will be able to accurately monitor and analyze the critical indicators of soil and yield conditions.
Revisit time. With a satellite focused on commercial agricultural monitoring, EOS Data Analytics will be able to provide access to multispectral image data for this industry 5-7 times faster than other options. Unlike data from non-commercial satellites, users don't have to wait for a particular image for months. Such a frequency of observation will allow for changes to be tracked immediately.
Resolution is increased by 3-10 times compared to other options. This resolution enables accurate analytics of a smaller area or field size compared with Sentinel or Landsat data.
Independent data for farmers' own agricultural models such as yield forecasting.
Enhanced anomaly detection model. With the high resolution and the availability of multiple spectral channels, farmers will receive more accurate information about soil and yield conditions in their fields.
Exclusive rights for specific areas and specific data.
Better coverage for all countries with small field areas.
Space technology is the cornerstone of protecting humankind's future resources and the pivot remedy for today's global challenges. It already helps us to better understand and predict the impact of natural disasters and what precautionary measures we can apply. With this technology, it's also possible to prevent human deaths, such as modeling how forest fires spread. We can also utilize satellite imaging to provide a detailed reference of the Earth's surface and forecast 'nature'-trends. At EOS Data Analytics, we believe that observation and data analysis will help to create a stronger domain for human existence on Planet Earth. The tandem of multispectral imagers on our own satellite will ensure prompt monitoring of changes in the environment and help to save resources of the planet for upcoming generations. We are working on solutions that will enable people to find the recipe for human prosperity with the minimum further impact on the planet
About Dragonfly Aerospace
Dragonfly Aerospace is a South African space company focused on creating high-performance imaging payloads that are designed for compact satellites enabling large imaging constellations. Dragonfly Aerospace is based in Techno Park Stellenbosch in a design and manufacturing facility geared for constellation production. Dragonfly Aerospace products are based on a 20+ year space heritage which includes six microsatellites and another six payloads. Members of our team have worked on every microsatellite space project since South Africa entered the space race nearly 40 years ago.
About EOS Data Analytics
EOS Data Analytics, a part of the Noosphere Ventures investment portfolio, is a trusted global provider of AI-powered high-resolution satellite imagery analysis. The company is headquartered in Menlo Park, California, and operates worldwide, partnering with governmental, commercial, and scientific organizations. The scope of the company's
technologies embraces earth observation solutions for smart decision-making in agriculture, mining, oil, military, and other industries. With this, EOS Data Analytics reveals the emerging challenges of the planet beforehand. One of EOS Data Analytics' major goals is to employ cutting-edge space-driven technology to lay a foundation for a better future for the planet and humanity.
About the author:
Natalia Borotkanych has been working in the space sector for more than 15 years now. Her experience includes working in business, science, education, and government projects.
Natalia has a PhD in space history, Master's Degree in Foreign Policy from the Diplomatic Academy of Ukraine, as well as Master's Degree in Public Management and Administration from National Academy for Public Administration under the President of Ukraine.
Building upon her experience of working in the State Space Agency of Ukraine, Natalia now specializes in helping the state bodies and NGOs to implement the satellite monitoring technologies for solving real-world problems and for smart decision-making.
Natalia is an active science communicator. She is a scientific editor at The Universe. Space. Tech magazine. She also teaches a "Space diplomacy" course at the National Aviation University.
Natalia's experience in project coordination and scientific expertise in the space sector are much appreciated at EOS Data Analytics.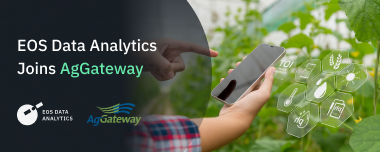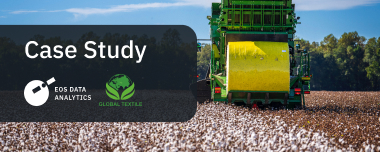 Stimulating Cotton Growth In Uzbekistan
Global Textile has been successfully utilizing EOSDA Crop Monitoring for over two years to obtain information about the vegetative development and help take care of their farmers' cotton fields.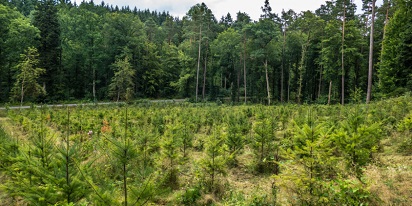 Reforestation: Pros, Cons And Effects On Planet
Reforestation has far-reaching benefits, from enhancing ecosystem services to fostering a more sustainable future. But we can only reap these rewards if we start well-planned reforestation right away.