Spatial Resolution In Practice
For practical purposes, the clarity of the image (the measure of how closely lines can be resolved in an image) is decided by its spatial resolution , not the number of pixels in an image (ppi). It refers to the precision of a measurement with respect to space, namely the number of independent pixel values per unit length. In LandViewer we distinguish between and offer satellite data with low (>100 m/pxl), medium (~10-50 m/pxl) resolution a high spatial resolution (~1-4 m/pxl) for a diverse range of use cases.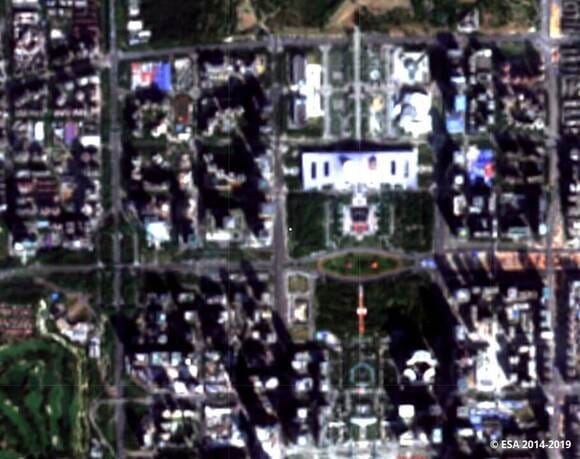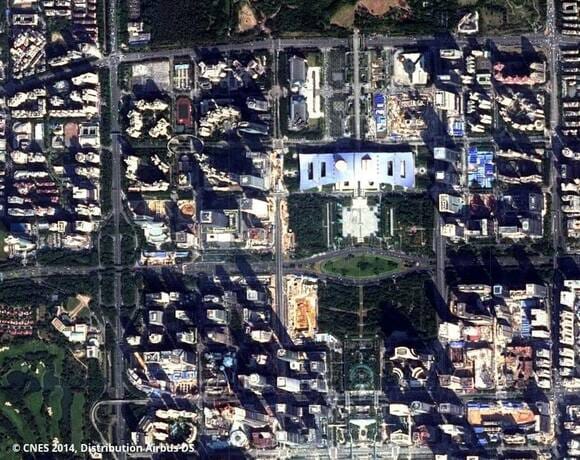 "The higher the resolution – the more clear the image"
Key Pros Of High Spatial Resolution
The higher spatial resolution (~1-4 m/pxl) takes out the imagery characteristics to the new level – it enables to obtain a fantastically detailed picture due to length units to pixels values ratio, provides the user with the most accurate and up-to-date data due to the latest optical technologies on board the high-resolution remote-sensing satellites as well as high revisit (≤1 day) allowing to monitor current land surface conditions.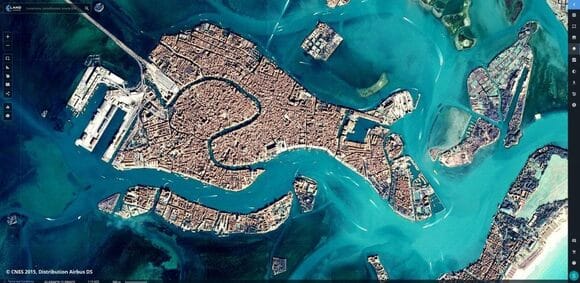 "High-resolution data supports our daily life in mobile applications, GPS trackers, urban planning among other modern activities we can't imagine our life without"
A Special Offer From High-Resolution Satellite Images
It offers the highest detail and accuracy sold on a per km2 basis, where an area of interest is clipped out of one or more scenes (stripes). Imagery can be ordered as a new tasking collection or from an archive (if the needed date and image type is in an archive with acceptable parameters including cloud-cover.) Let's look at them closer in turn.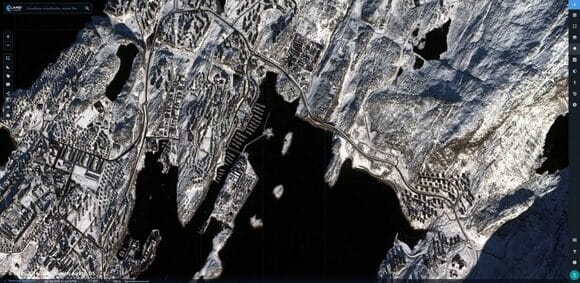 "Rapid response, high detail, and frequency like in no other satellite data"
Pay For Your AOI Only
The procedure is as follows – once you draw your area of interest on the map and select high-resolution as a source data, the system provides you with a list of images that fit your AOI to various extents. An "AOI coverage" option along with a free Preview feature allows selecting the ones that cover your AOI to 100%.

NB As a result, you place your order and pay only for the area of intersection between your AOI and the chosen imagery.
Set A Custom Task
Another outstanding feature, offered by commercial data providers, is the ability to task a high-resolution satellite to take a new picture upon request. As a result, you are delivered with timely and highly-accurate data according to your very specific use case.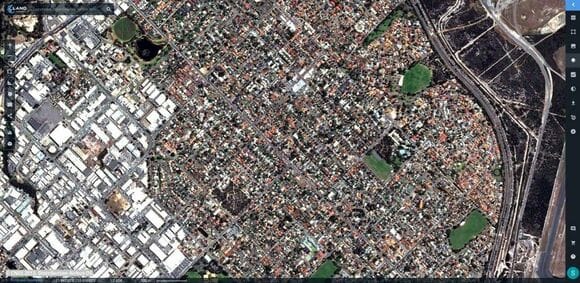 "Many variables, such as competitors, street availability, and consumer activity are analyzed collectively to evaluate and predict the best area to locate a business"
Co-Operate With Top World High-Res Providers
Best satellite imagery providers worldwide collect data from dozens of earth observation satellites on a daily basis. Each provider operates several sensors simultaneously and offers irreplaceable high-quality data source for all the diversity of domains. You can purchase high-resolution data directly from Digital Globe, Airbus, Planet, 21 AT, SIIS, SpaceWill, UrtheCast among other top world's providers.
The high-resolution images resellers net is rapidly increasing straight to the need for high-quality data so that one can find and purchase high-resolution satellite data from the numerous software companies, such as Harris, Landinfo, Apollo, Mapping, Geocento, European Space Imaging and others around the Globe.
The key advantage of buying from a reseller is that you are offered a bunch of images, aggregated from sensors of different providers the reseller cooperates with. It means that in contrast with a Provider, delivering images from its satellites only, the reseller offers a choice based on resolution, use case, price, AOI, etc.
To keep the pace of technology growth, LandViewer offers an option to purchase high-resolution images from one of the largest catalogs of high quality data of the world's top 3 providers, which are:
Airbus Defense and Space


Sensors:

Pléiades

1A, 1B;

SPOT 5; SPOT 6, 7; TripleSat




Applied fields:

Land use, forest and urban infrastructure management , agricultural observations, crop monitoring, oil and gas exploration, disaster relief and emergency response operations, maritime and littoral surveillance, defense, imagery-derived intelligence and tactical planning, civil engineering and 3D-modeling, mapping
SI Imaging Services


Sensors:

KOMPSAT-2, KOMPSAT-3, KOMPSAT-3A, KOMPSAT-5




Applied fields:

Natural disasters countermeasure activities planning, volcanic and seismic activity prediction (due to temperature-sensitive sensors usage), water currents monitoring, natural resources control, forestry management improvement

, maps designing , data acquisition for GIS

SpaceWill


Sensors:

SuperView-1 01, Superview-1 02, SuperView-1 03, SuperView-1 04


Applied fields:

Defense and intelligence, land and forestry management, high accuracy mapping, security and maritime programs
You Get What You Pay For
The reason why high-resolution satellite imagery is always a commercial-based data is obvious and out in the open. It is that obtaining of high-quality data is an extremely cost-consuming technology as each and every high-resolution satellite, regardless of the operation mode and the purpose of launching a model, is fitted with the expensive push-broom imaging and the most up-to-date optical equipment. And we should admit high revisit, fast delivery, fantastic detail and man to machine&machine to machine tasking are definitely worth it.
Extra Goodies From LandViewer
On the top of all the unrivaled pros of high-resolution data application, LandViewer has prepared some extra bonuses for its users, that is:
Filter the image to your area of interest (AOI) and get the result covering your use case to 100%

Preview and get the samples for free

Get the price on the spot as it's calculated automatically, according to the intersection between the selected image and your AOI, in front of your eyes

Get the image just in three business days

Process your high-resolution images in browser as it's delivered directly to your EOS Platform account, so that you don't need to use FTP and

download high resolution satellite images

for further analytics. It saves your time, efforts, storage space and costs for specialized offline software.
Follow the link to check our LandViewer user-guide and feel free to contact our support team for any related queries.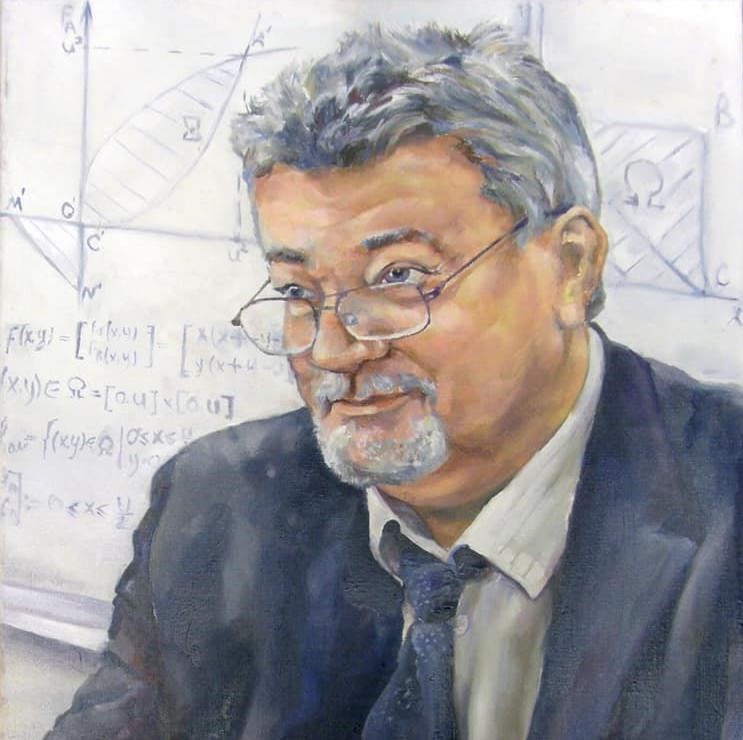 Petro Kogut has a PhD in Physics and Mathematics (1998). He successfully defended two dissertations: "Stability and Optimal Stabilization of Neutral Integro-Differential Equations" (1989) and "Stability and Optimal Stabilization of Neutral Integro-Differential Equations, Homogenization of Optimal Control Problems for Systems with Distributed Parameters" (1998).
He is the author of multiple scientific publications, including "Variational Model with Nonstandard Growth Conditions for Restoration of Satellite Optical Images via Their Co-Registration with Synthetic Aperture Radar".
Dr. Kogut has received two grants: International Fund of Fundamental Investigations - "Vidrodzhennia" (1996) and Ukrainian Fund of Fundamental Investigations (1997).
In 1996, he became the Soros Associated Professor. A year later, he received The First Prize of National Academy of Science of Ukraine for his research in homogenization theory of optimal control problems.
Dr. Kogut has received an honorary decoration, "Excellence in Education of Ukraine" (2014) and the medal of A. M. Makarov, "For significant merits" (2019).
Since 2014, Petro has been the head of the department of differential equations in the Oles Honchar Dnipro National University.
Some of Dr. Kogut's hobbies include fishing and woodworking.
Dr. Kogut provides scientific advice to EOS Data Analytics.