EOS Data Analytics:
Space solutions for Earth problems
EOSDA wants to make a positive change using geospatial data and custom algorithms.
Our system makes it easy to get the fast and actionable data you need to drive your business and preserve our Planet. We provide effective solutions for Agriculture and Forestry, among many more applied fields upon custom request.
Watch Video About EOSDA
EOS Data Analytics is one of the leading global geospatial analytics providers on the market, partnering with governmental, commercial, and scientific organizations. EOSDA creates satellite-driven solutions for agriculture, forestry, and mining, while also actively exploring 22 more industries. The Company sees its mission as helping businesses around the world become more sustainable via innovative precision observation and data analytics tools.
Our products
Explore the geospatial solutions for your business
news
Latest industry news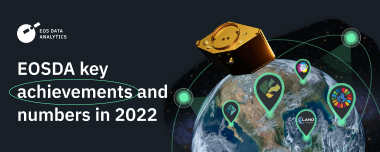 New Partners, Cases, Awards! EOSDA 2022 In Recap
In 2022, the company started monitoring more fields, prepared an agri-focused satellite for launch, and gained new users and partners. Learn more about that in numbers and facts in this overview post.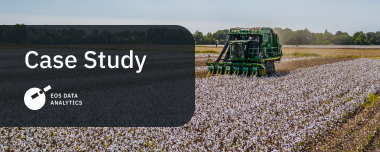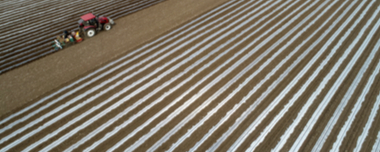 Soil Solarization For Weed, Pest, And Disease Control
Soil solarization is a chemical-free and eco-friendly method of treating agricultural land. This method eliminates weeds, pests, and crop diseases. It works best as part of a larger, integrated strategy that includes other control methods.
EOSDA Partner Ecosystem
EOSDA already has trusted and respected partners and is willing to build an even larger cooperation network, improving and sharing capabilities, expanding access to new geospatial data types, and opening new markets, boosting revenue for all.
Many top industry leaders have already entrusted us with presenting their brand on the market, inspiring further expansion of our partnership ecosystem. Through the shared cooperation we can build a well-orchestrated network to deliver real-world solutions based on geospatial data analytics.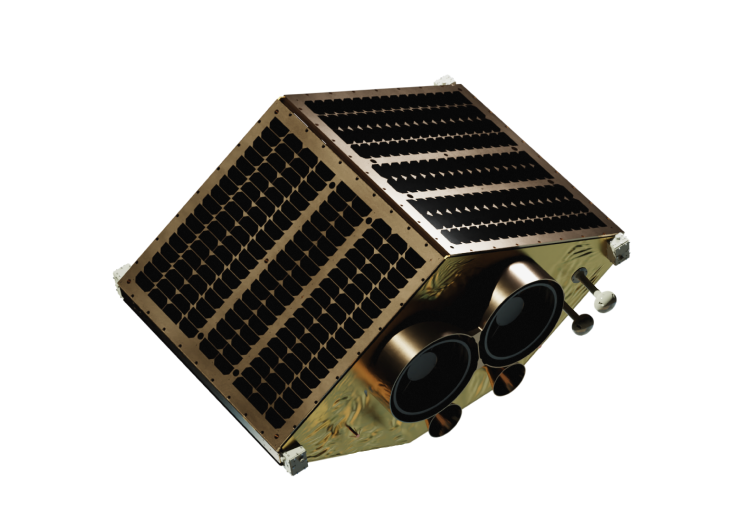 Our partners
Global enterprise partners
testimonials
What our partners say
Satellite data offers immense potential for mining site analysis and monitoring. By combining Earth observation with on-site sensing, we are striving to improve the industry as a whole, bringing into focus its environmental impact, safety, and profitability. And EOS Data Analytics provides us with technologies and expertise to drive this change, facilitating the implementation of satellite monitoring within the Goldeneye project. I believe this cooperation will open up new and exciting opportunities that will affect the mining industry for the better.
It has been a year since we started working with EOSDA and using their Satellite-based EOSDA Crop Monitoring solution. The EOSDA solution is intuitive and easy to understand, making it significantly more valuable to our Customers. We continue to receive excellent support and commitment to adding new features. EOSDA team's solution approach is innovative, simple & scalable. We look forward to new developments and continuous support from EOSDA, so that we can successfully retain and grow our customer base in our markets.
We found that automated EOS Data Analytics reporting saves time and increases accuracy. This adds value to the business by having accurate records for harvest monitoring and forward scheduling of crews. We are also able to obtain information on cloudy days which occur a lot in the winter months.
Technologies
FROM PIXEL TO TRUSTED SOLUTIONS
Our EOS Data Analytics team of R & D engineers, Data Scientists, and DevOps engineers is constantly working on turning myriads of code lines into actionable insights to make your businesses thrive. We apply a variety of data transformation methods and models to quickly obtain results from the imagery taken across unlimited area and over long periods of time:
On-the-fly
tile-based map rendering
indices generation
detecting changes in one area for different periods of time (deforestation/forest operations, construction, vegetation growth)
cloud/shadow masking
atmospheric and radiometric correction application
NDVI analysis
A stand-alone service to
identify field contours
calculate seeding/fertilizer rates
make soil maps/soil moisture maps
monitor weather risks and precipitation
create crop profiles
predict yields
On request
defining objects by training the neural network model using high-resolution data
landsat-8 & Sentinel-2 data harmonization
developing and applying custom algorithms in imagery processing
detecting forest cover change and carbon emissions
classification of tree types
extracted volume calculation
illegal mining tracking
mineral mapping & classification
monitoring oil & gas exploration
Ready?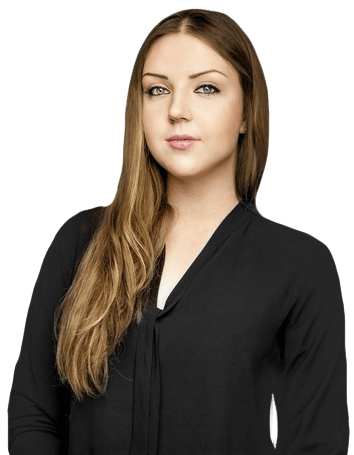 We're here to help! Don't hesitate to ask any questions or schedule a demo.
Derive Inspiration
Follow the latest innovations in the world of geospatial data with our monthly newsletter, discover real cases and learn about company's news and promos.