Dam Water Level and Water Quality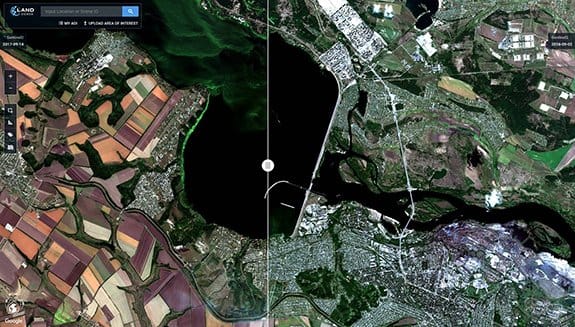 Problem Statement:
Dams play a crucial role in water supply. Water resource is one of the fastest growing markets. There is a need to monitor water quality and resources by checking the water level of dams.
Unique Solutions:
We have developed a unique monitoring tool, based on the satellite imagery analytics, that combines SAR and Optical Imagery, utilising such parameters as Water Level Dynamics, Salinity Dynamics, Clearness Dynamics, etc.
Customer Benefit:
We provide water districts with the most frequently updated data; allowing accurate forecasts, up-to-date monitoring, and informing decisions affecting water storage and use.
EOSDA LandViewer
Take free satellite images from the biggest online catalog, apply analytics and download!