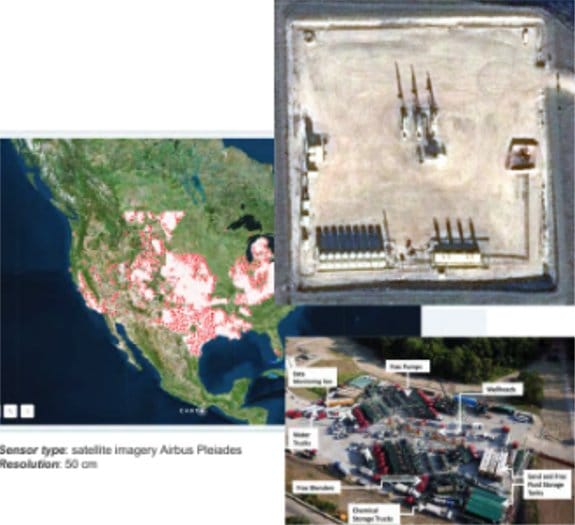 Problem Statement:
There is a need to monitor at high cadence the production status of wellheads to forecast supply and pricing.
Unique Solutions:
Label unique "signals" (equipment) of the lifecycle of well production using AI.
Customer Benefit:
First weekly cadence ability; allowing weekly nationwide well production monitoring updates for accurate production forecasts.
EOSDA LandViewer
Take free satellite images from the biggest online catalog, apply analytics and download!
All Oil And Gas Case Studies: