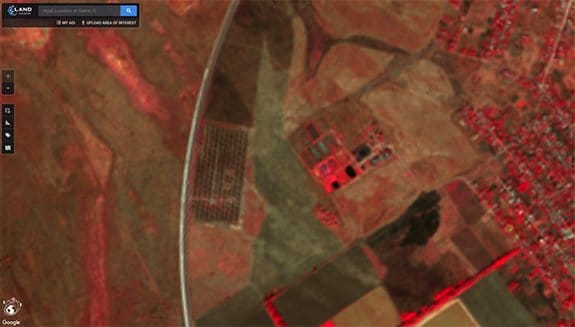 Problem Statement:
Solar plants are the most widespread alternative energy source, hence, many development projects are faced with the problem of finding a location for their solar plants.
Unique Solutions:
EOSDA has developed a unique solution to this problem. Connecting the cadastral data with the scheme of electric lines and satellite imagery analysis results, we can utilise the poly-criteria model to avoid unknowns in plant establishment
Customer Benefit:
We provide the simplest means to determine the most suitable location for a solar plant; saving time and money and clarifying the decision-making process by avoiding the need for manual inspections.
EOSDA LandViewer
Take free satellite images from the biggest online catalog, apply analytics and download!
All Alternative Energy Case Studies: