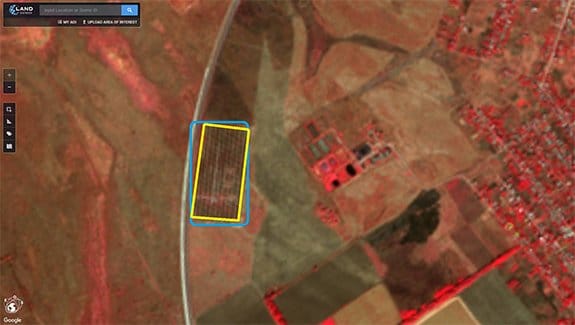 Problem Statement:
Solar energy is the fastest growing alternative energy source on the planet, hence, market players and governments must track the quantity of solar plants to calculate trends, and real market size and share.
Unique Solutions:
We have developed an algorithm based on remote sensing imagery analysis which constructs a mosaic of the globe every 2 weeks; determining the number of solar plants and calculating their square, average performance, and many other factors.
Customer Benefit:
Governments and market players benefit from the ability to know the exact market size and share, determine solar plant performance, and acquire information on other key factors crucial to investment and M&A activity.
EOSDA LandViewer
Take free satellite images from the biggest online catalog, apply analytics and download!