Free Webinar: Agritech Solutions For UK Businesses
On September 20, 2022, at 4 PM BST, EOS Data Analytics, a global provider of AI-powered satellite imagery analytics, will host a free webinar about precision agriculture and the role of satellite monitoring in providing insights into fields and farm operations necessary for sustainable crop production.
Attendees will learn about custom agritech solutions like crop classification, field boundary detection, yield forecasting, and soil moisture analytics and implementation methodologies (technology and data) by EOSDA's projects. The upcoming deployment of the EOS SAT — the agri-focused satellite constellation — will also be the topic for discussion. The event duration is up to 1.5 hours.
The webinar will be helpful for agricultural cooperatives, agricultural banks, food producers, IT, telecom, and consulting companies from the United Kingdom.
Two main challenges for the global agriculture industry are climate change and the increasing world population. Looking for ways to overcome these negative impacts and increase productivity while reducing production expenses and environmental footprint, UK food producers try precision farming techniques. The number of English farms following this agriculture approach has risen by 9% since 2012–2013 and amounted to nearly 27% in 2020–2021. The growth of the market size of the precision agriculture systems and services industry reflects this trend: 3.1% per year on average between 2017 and 2022. The sector's market size reached £106.6 million this year.
Brijesh Thoppil, Director of Strategic Partnerships at EOS Data Analytics, will discuss the following topics:
The agriculture industry in the UK: Latest challenges and opportunities.
Harnessing the power of space: Satellite tech for farming.
Solutions for agri coops, food producers, telecom, and consultancy businesses.
The goals, implementation, and results of crop classification, field boundary detection, yield forecasting, and soil moisture projects by EOSDA.
EOS SAT — the first commercial satellite constellation to generate data for agricultural use cases will be deployed by a company using remote sensing.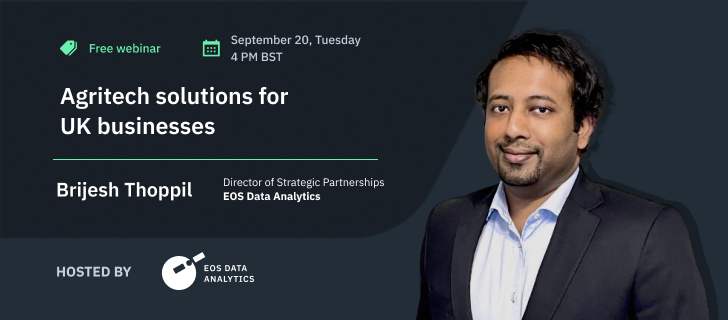 I'm excited to meet with UK-based agriculture industry representatives and related businesses and discuss what opportunities the implementation of satellite imagery analytics can bring. I'll explain how our specialists use machine learning and deep learning techniques for drawing useful information (patterns and trends) from imagery, ground-truth, and weather data to answer customer questions within custom solutions.
The final webinar's part will be about the EOS SAT constellation and the first of seven optical satellites — EOS SAT-1, which EOS Data Analytics plans to deploy in 2022. Once the seven satellites are launched in low Earth orbit by 2025, the constellation will cover up to 90% of agricultural lands across the globe.
After the presentation, viewers can ask Brijesh questions during the Q&A session. Users will get a confirmation email shortly after registration and the event reminder with details, timing, and instructions on joining the webinar on September 20.
About the author:
Rim Elijah joined EOSDA in early 2020. She holds a double degree in business administration and political science from Stockholm University.
Rim is VP of Sales at EOSDA. She is overseeing all aspects of business model development and implementation, maintenance of positive business & customer experience, and the growth of the company's global coverage. She is responsible for closing deals, scaling up ongoing projects, as well as the development and implementation of process control within the Sales department. Rim also regularly takes part in negotiations with important clients.
So far, Rim has managed to successfully establish a number of strategic partnerships with an emphasis on the delivery of sustainable solutions in various regions of Africa and Asia.
In addition to her main responsibilities, Rim is presently involved in the upcoming launch of the first agri-based satellite constellation by EOSDA, scheduled for mid-2022. She manages relationships with the EOS SAT investors.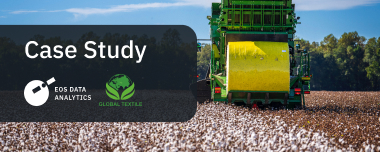 Stimulating Cotton Growth In Uzbekistan
Global Textile has been successfully utilizing EOSDA Crop Monitoring for over two years to obtain information about the vegetative development and help take care of their farmers' cotton fields.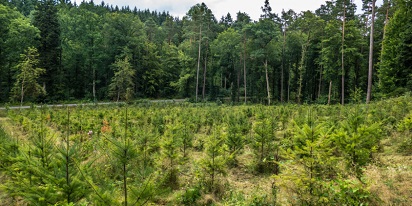 Reforestation: Pros, Cons And Effects On Planet
Reforestation has far-reaching benefits, from enhancing ecosystem services to fostering a more sustainable future. But we can only reap these rewards if we start well-planned reforestation right away.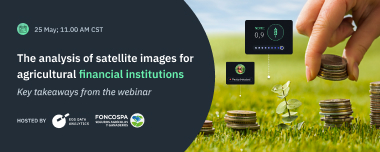 Sat Tech For Agri-Finance: Webinar Takeaways
On May 25, 2023, EOS Data Analytics and the insurance fund FONCOSPA held a free webinar dedicated to the ways remote sensing solutions can be of use to the insurance industry and financial institutions.