Economic Impact of Natural Disasters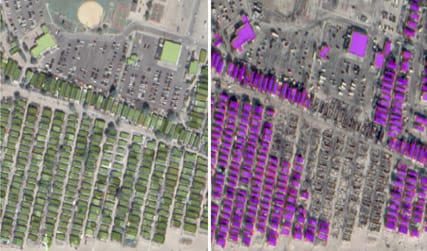 Problem Statement:
There is a need for fast, accurate analysis of the extent of destruction caused in the event of a natural disaster to assess the economic impact.
Unique Solutions:
The application of Neural Network methods to classify objects (structures), and measure and detect changes.
Customer Benefit:
Accident and rescue services are functionally integrated into a unified system based around emergency response teams.
EOSDA LandViewer
Take free satellite images from the biggest online catalog, apply analytics and download!