Vegetation Indices And Their Usage: Webinar Takeaways
On August 23, EOS Data Analytics, a global provider of AI-powered satellite imagery analytics, and QOLDAU digital business platform provider hosted a free webinar on using vegetation indices in land remote sensing during the spring field and harvesting works in Kazakhstan.
The participants talked about difficulties in assessing yields and planning agricultural operations and how using satellite data facilitates solving these and other tasks related to growing crops. The guests also learned about EOS Data Analytics, the EOSDA Crop Monitoring platform's functionality, particularly vegetation indices, and working with them using examples of the country's agricultural lands.
Please follow the links to watch the webinar recording and view the presentation (in Russian).
The online event was attended by farmers, food producers, suppliers of fertilizers and agricultural machinery, and everyone interested in how the latest technologies are changing agriculture in Kazakhstan.
The following speakers made presentations:
Vitalii Vyshniak, Business Development Manager at EOS Data Analytics
Aleksandr Kryvoshein, Senior Researcher at EOS Data Analytics
Kairat Sultanbekov, QOLDAU representative
Over 30,000 farms in the country grow crops on 1 to 10 thousand hectares. The difficulty that farmers usually face is the need to continuously control the crops' state and the correctness of field work performed on large areas of arable land. Factors preventing them from effectively monitoring the situation in the fields and quickly responding to changes are:
Lack of personnel (scouts, EOSDA Crop Monitoring and precision agriculture specialists, and more)
Not always favorable and predictable climate and weather conditions
Insufficient quantity of agricultural machinery
Lack of internet in remote parts of the country
Automation of field monitoring via remote sensing — the study of Earth's surface using optical and radar satellites — will allow farmers to get updates on the situation in any part of the field without the need for personal presence.
The main advantage of this research method lies in the monitoring coverage. Satellite imagery makes it possible to obtain prompt and detailed information about the state of large areas, unlike ground-based spot measurements.
Remote sensing in agriculture is based on the reflectivity of plants. Measuring the degree of reflection of electromagnetic radiation by plants (in the spectral ranges visible and invisible to the human eye) makes it possible to evaluate crop health at different stages of development with vegetation indices.
Vegetation index is a mathematical fractional linear combination of two or more spectral bands that enhances the contrast between vegetation (which is highly reflective) and unvegetated soil, buildings, and more.
Satellite image analysis with vegetation indices permits tracking crop growth and soil conditions accurately without in-person inspections. Convenience and the ability to regularly receive accurate information about crops make this technology in demand among farmers around the world. I am sure that specialists from our country will also appreciate its advantages.
Speakers discussed several vegetation indices available on the EOSDA Crop Monitoring and their use cases in detail.
NDVI is the most popular index used to estimate the intensity of crop growth during the season. The most accurate results are obtained in the middle of the season when the plants are developing the most actively.
MSAVI was developed to mitigate soil effects on EOSDA Crop Monitoring results. Therefore, the index is applied when NDVI can't provide accurate values, particularly with a high percentage of bare soil, scarce vegetation, or low plant chlorophyll content.
ReCl is used for evaluating chlorophyll content in leaves. In other words, the index allows for analyzing a plant's health.
The presenters also explained what lower index values could indicate, what causes them, and what must be done to improve soil condition.
The webinar's final part was dedicated to reviewing real-life use cases for satellite data and vegetation indices to solve problems in Kazakhstan's agricultural lands. The speakers reviewed these tasks:
Segmentation of fields of non-standard complex forms
Estimation of snow cover area
Assessment of the area of ​​development of weed vegetation before the sowing campaign
Evaluation of the germination of the recently sown crops
Determination of field productivity on a specific date or for the growing season
Definition of AOI for scouting
Estimation of maturation of spring grain crops
Harvest field monitoring
We wanted to show the attendees that there are various scenarios for applying satellite imagery analysis with vegetation indices at all stages of the growing season.
EOSDA considered several options for adopting the technology so that potential partners can choose the best option in terms of budget, implementation time, availability of expertise in software development, and strategic goals. This can be either the purchase of a subscription to the EOSDA Crop Monitoring precision farming platform, or the integration of data through the API, white label product, or an individual solution.
About the author:
Rim Elijah joined EOSDA in early 2020. She holds a double degree in business administration and political science from Stockholm University.
Rim is VP of Sales at EOSDA. She is overseeing all aspects of business model development and implementation, maintenance of positive business & customer experience, and the growth of the company's global coverage. She is responsible for closing deals, scaling up ongoing projects, as well as the development and implementation of process control within the Sales department. Rim also regularly takes part in negotiations with important clients.
So far, Rim has managed to successfully establish a number of strategic partnerships with an emphasis on the delivery of sustainable solutions in various regions of Africa and Asia.
In addition to her main responsibilities, Rim is presently involved in the upcoming launch of the first agri-based satellite constellation by EOSDA, scheduled for mid-2022. She manages relationships with the EOS SAT investors.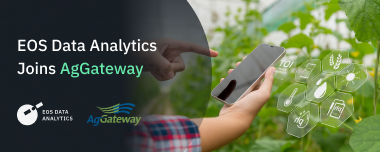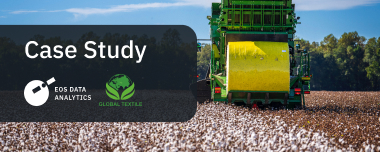 Stimulating Cotton Growth In Uzbekistan
Global Textile has been successfully utilizing EOSDA Crop Monitoring for over two years to obtain information about the vegetative development and help take care of their farmers' cotton fields.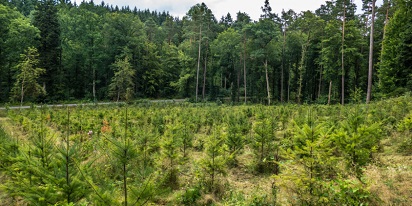 Reforestation: Pros, Cons And Effects On Planet
Reforestation has far-reaching benefits, from enhancing ecosystem services to fostering a more sustainable future. But we can only reap these rewards if we start well-planned reforestation right away.