Agritech Solutions For The UK: Webinar Highlights
On September 20, EOS Data Analytics, a global provider of AI-powered satellite imagery analytics, hosted a webinar on satellite data analytics applications to improve farm management by introducing precision agriculture practices.
The event focused on several topics. One of them was the overview of the UK's agricultural market: main factors complicating the industry growth and trends in precision agriculture adoption. Custom agritech solutions (сrop classification, field boundary detection, yield modeling prediction, and soil moisture) and the upcoming launch of the EOS SAT satellite constellation were also discussed.
Please follow the links to watch the webinar recording and view the presentation.
Food producers, agri coops, specialists from agricultural banks, IT, telecom, and consulting companies from the UK joined the event.
Director of Strategic Partnerships at EOS Data Analytics Brijesh Thoppil was the host and speaker.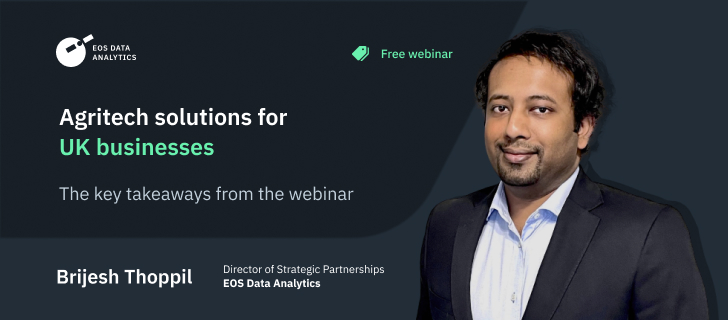 Agriculturalists' and farmers' intention to search and try novel approaches to crop production has been driven by worsening environmental conditions associated with climate change and the need to increase productivity to meet growing food demand while remaining competitive. Another goal is to lessen agriculture's impact on the environment: pollution of water, air, and degradation of soil. To address these issues, British farmers and agro holdings adopt precision agriculture practices, among which soil mapping and variable rate application were the most popular in 2019.
Satellites play an important role in precision agriculture as they enable remote sensing of farmlands, generating data that are analyzed to answer questions about plant and soil conditions.
Satellite data provides insights on plant development, land use, crop rotation practices or progress of other field work, soil moisture levels, and many more indicators, which is crucial for managing farms efficiently. It can also be used for predicting a region's agricultural output, improving supply chains, and reducing the effects of food shortages and food wastage.
To illustrate the practical uses of satellite imagery analytics, the presenter talked about custom agritech solutions EOSDA has already completed. Brijesh explained their purpose and overviewed implementation stages and results.
Crop classification entails classifying land cover: defining crop types or land cover classes, like cultivated and non-cultivated land. It's possible to get results on regional and country levels. Crop classification also permits obtaining crop rotation historical data.
The EOSDA specialists use satellite imagery and ground-truth data for classification projects.
Crop classification usually includes identification of field boundaries — outlying fields and calculating their exact acreage for current and past seasons. High-resolution imagery is used to work with objects whose area is smaller than three hectares.
Yield forecasting is about estimating what amount of agricultural commodities will be harvested during a growing season. With yield prediction data, customers can organize harvesting works and storage and transportation of collected crops. One can predict yields for a field, state (region), or the whole country's territory. Customers must provide the team with such data as agriculture calendar, soil moisture, soil type, temperature, precipitation data, spatial resolution of prediction, unit of crop measurement, or historical yields. The accuracy of yield prediction exceeds 90%.
Soil moisture data is based on the ratio between water volume in the soil and the whole soil volume and is measured in percentage. Use cases of soil moisture analytics include estimating water supply for artificial irrigation and predicting the probability of droughts. Insurance agents can rely on the latest and historical soil moisture values when processing insurance claims.
EOSDA Crop Monitoring users can get soil moisture analytics — the same-name feature. However, gathering input data on the area of interest specifically for each task is necessary. That's when our Science and project specialists team steps in. The customer specifies the geographic location of the area of interest, and specialists source imagery from such satellites as SMAP by NASA and AMSR-2/ASMR-E by the Japan Aerospace Exploration Agency. These satellites have microwave sensors (radiometers) that can measure the brightness and temperature of the land surface.
The final part of the presentation was about the upcoming deployment of the first satellite within the EOS SAT constellation.
Our engineering team is preparing to launch the EOS SAT-1 satellite this year. Recently it has completed the mass property measurement test, which is vital for controlling the inertia of a satellite in space. Once fully launched by 2025 (seven satellites will form a swarm), the constellation will monitor up to 90% of farmlands worldwide. Operating EOS SAT means building and managing a data pipeline ourselves, from generating data suited for solving agri-related tasks to presenting analytics results.
About the author:
Rim Elijah joined EOSDA in early 2020. She holds a double degree in business administration and political science from Stockholm University.
Rim is VP of Sales at EOSDA. She is overseeing all aspects of business model development and implementation, maintenance of positive business & customer experience, and the growth of the company's global coverage. She is responsible for closing deals, scaling up ongoing projects, as well as the development and implementation of process control within the Sales department. Rim also regularly takes part in negotiations with important clients.
So far, Rim has managed to successfully establish a number of strategic partnerships with an emphasis on the delivery of sustainable solutions in various regions of Africa and Asia.
In addition to her main responsibilities, Rim is presently involved in the upcoming launch of the first agri-based satellite constellation by EOSDA, scheduled for mid-2022. She manages relationships with the EOS SAT investors.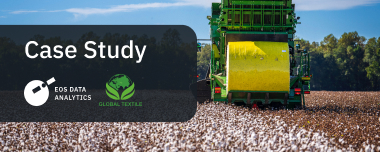 Stimulating Cotton Growth In Uzbekistan
Global Textile has been successfully utilizing EOSDA Crop Monitoring for over two years to obtain information about the vegetative development and help take care of their farmers' cotton fields.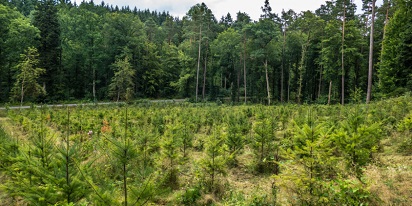 Reforestation: Pros, Cons And Effects On Planet
Reforestation has far-reaching benefits, from enhancing ecosystem services to fostering a more sustainable future. But we can only reap these rewards if we start well-planned reforestation right away.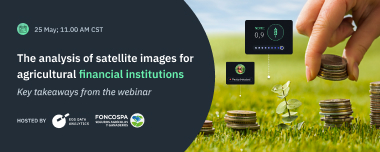 Sat Tech For Agri-Finance: Webinar Takeaways
On May 25, 2023, EOS Data Analytics and the insurance fund FONCOSPA held a free webinar dedicated to the ways remote sensing solutions can be of use to the insurance industry and financial institutions.