Neural Network Feature Detection for Retail Sales Analytics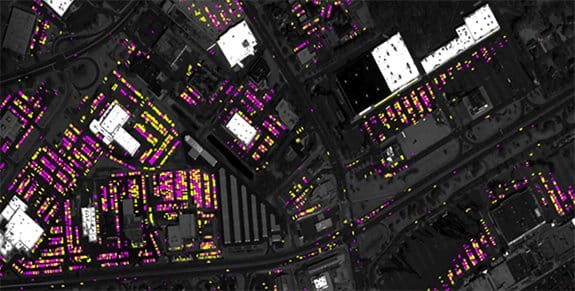 Problem Statement:
Rapid retail company growth has resulted in a need for Retail Forecasting Analytics conducted in near real time by automating and contrasting car density counting.
Unique Solutions:
Utilizing Artificial Intelligence with high resolution, high cadence satellite imagery, to extract and count features by geofenced retail locations presents a novel approach that will provide futures/ commodities brokers with a competitive advantage.
Customer Benefit:
Market assessment, market share assessment, and investigation of the global economic impact on the industry, which presents the full picture of a business in all regions.
EOSDA LandViewer
Take free satellite images from the biggest online catalog, apply analytics and download!